E-commerce continues to grow in popularity around the world, as 44% of online shoppers start their buying process with a search engine.
And as such an important purchase channel, you would think e-commerce businesses are ensuring SEO is their most effective digital marketing tool – but that's often not the case.
SEO is the fifth most effective digital marketing tool for e-commerce acquisition and retention. Social media, email marketing, and other avenues are more effective all around.
So what's with the disconnect?
Here are ten common SEO mistakes that might explain why SEO doesn't always work for well for your e-commerce business.
1. Forgetting About Your Audience in Keyword Research
This is a mistake that any kind of search engine marketer can make.
When researching keywords, many e-commerce businesses spend so much time focusing on finding keywords relevant to their products that they forget to focus on keywords their target audience is actually searching for.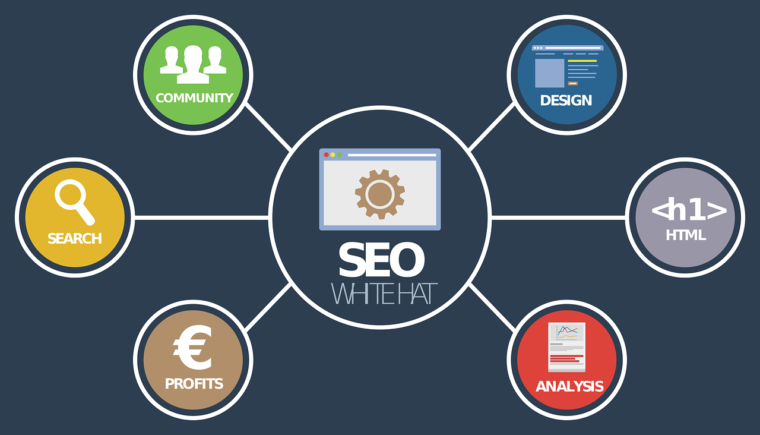 Brainstorming keywords should be based on the unique questions your audience has that they might type into a search engine. These are often long-tail keywords, which are actually easier to rank for because they have less competition than generalized keywords.
Here are some e-commerce long-tail keyword examples:
Lime green women's hiking backpack
Left handed children's golf clubs
Free trade Arabica roasted coffee beans
Once you have them, target these kinds of keywords in your product pages or create relevant blog posts as part of your content marketing efforts.
2. Spamming Your Own Content
Google's algorithms have gone through some major changes in recent years, making SEO tactics like keyword-stuffing obsolete.
If you're an e-commerce seller who's unnaturally stuffing your meta tags, URLs, product descriptions, and other content with keywords, this can lead to a drop in rankings instead of a boost.
At the same time, it's bad for user experience (UX). Even if you did have enough keywords on your page to get on the first page of the search results, you still need to make a sale once someone's clicked your link – and this is much easier to do with helpful, valuable content than with paragraphs stuffed with keyword spam.
Pack your pages full of garbage and some searchers might take one look at your web copy and bounce – which can also affect your rank.
3. Too Much Duplicate Content
Google admits that indexing and displaying pages with distinct information is a major priority for them. The last thing they want is to have every link on the first page of search lead back to the same content.
That's why they're continually making efforts to weed out content that has been deliberately duplicated across domains.
Now, there are some completely legitimate reasons why your website could contain duplicate content, but it's still going to create some problems for SEO.
So while it's tempting to use the manufacturer's product description on your website, don't. You don't want to give Google any reason to think you're deliberately duplicating content.
You should also avoid repeating your boilerplate across web pages, or including publishing stubs on empty pages. If you've structured your site and end up with some duplicate content, use 301 redirects so the Googlebot knows where to go.
4. Lacking Product Reviews
As I said before, SEO isn't all about getting your links in search. Once people click, you need to convince them to buy.
One of the most powerful ways to do this is with product reviews. 61% of consumers will refer to reviews before making a purchase, and reviews can drive them to spend – so it makes sense to have them available on your website.
Even better, review pages also serve as fresh content, which Google likes. Look at your product reviews as an opportunity to rank for a new set of long-tail keywords by adding on "product review" to your regular keyword set.
5. Not Optimizing URLs
This is a big mistake that means a lot for search. Keywords found in the URL help search engines understand what the page is about – not to mention helping searchers select your result above their other options.
E-commerce websites with a lot of pages often opt for non-descriptive URLs that include a product number or something else unintelligible to people:
yourwebsite.com/product/3475869
But really, it should be something like:
yourwebsite.com/product/childrens-golf-clubs
If needed, you can always opt for something blended, like REI does, to get those keywords in there:

If you're running a WordPress site, you can go back and change your URL structure easily. Just click "Settings," and go to "Permalinks," where you can add a custom structure.
6. Not Speaking Search Language (HTML)
When the Googlebots crawl your website, all they read is HTML. That's why even your images have to have some HTML (in this case, an ALT tag) associated with them so Google will be able to define what it is.
Get it right by making sure all that all of your images have appropriate, natural ALT tags. These shouldn't be keyword optimized unless the keyword in question is actually relevant to what the image is about.
There are also a lot of features out there that can make your website look cool (like Flash), but that Google just can't read. If you use too much of these, it's going to cause a problem for your site's SEO.
7. Having a Slow Site
Another SEO problem that arises from fancy features is site speed. If you have a lot of cool graphics and elements, this can make your site load slower – which will, in turn, affect your search engine rankings.
This seems to be a big problem for e-commerce sites in particular. According to Strangeloop, the top 2,000 retail sites take an average of 10 seconds to load.
That's pretty bad, especially considering 40% of web page visitors will abandon a website if it takes three seconds to load – resulting in a higher bounce rate that hurts your ranking.
Check out Google Pagespeed Insights to see your site speed. The tool also offers advice on how to improve it.

8. Forgetting about Internal Linking
Google likes seeing content that links back to other high-quality content, which e-commerce sellers can take advantage of on their websites.
If you have a blog, make sure your content pieces there include internal links to other high quality, relevant pages.
Also, use relevant keywords as part of your anchor text, as this will help Google determine what your content is about. Just make sure you avoid using the same keywords too much in your anchor text; this can hurt your e-commerce SEO.
Linking to other relevant content on your website not only helps SEO, but it also gives your visitors more opportunities to find helpful related content within your site. This will reduce your bounce rate, as well.
9. Obsessing Over Ranking
SEO for e-commerce isn't about getting on the first page of search results, despite what many marketers will tell you. It's about getting traffic that turns into sales.
Even if you have the best keyword focus, it doesn't mean your efforts will pay off financially.
E-commerce sellers need to think about their SEO in conjunction with their other marketing efforts, such as social media and content marketing. A major flaw in your content marketing efforts (such as lacking calls-to-action) can make your SEO pretty pointless.
And it's increasingly becoming clear that factors like site structure, keyword density, and backlinks are only part of the SEO picture. Google uses hundreds of different ranking factors to determine your business's worth in search results.
Social signals, for example, could be a factor:
That's why it's important to think about SEO in terms of your wider marketing efforts. Focusing on one method more than the others can reduce the overall effectiveness of all of them.
10. Not Having Security Encryption
Last, but not least: lacking security encryption is a major mistake that too many e-commerce sellers make, though few realize it affects SEO.
Security encryption (HTTPS that encrypts data using an SSL certificate) protects your customers' information when they make transactions on your site.
This is important for customer experience, and it can save your business by preventing hackers from attacking your site. Most customers probably won't shop with you again if you lose their information.
Google wants to provide searchers with results that are relevant, accurate, and safe, which is why using HTTPS and having an SSL 2048-bit key certificate on your site will give you a ranking boost.
Avoiding these ten mistakes will go a long way towards improving your e-commerce website's performance in terms of SEO, but this list isn't comprehensive. Staying up-to-date with the changes Google makes – as well as how your website should adapt – is vitally important for all motivated online sellers.
Know any other common SEO mistakes e-commerce sellers make? Leave me a note with any issues you've encountered in the comments below:
Images Credits
Featured Image: 568647/Pixabay.com
In-post Photo: EstudioWebDoce/Pixabay.com
All screenshots by Andrew Raso. Taken June 2016.