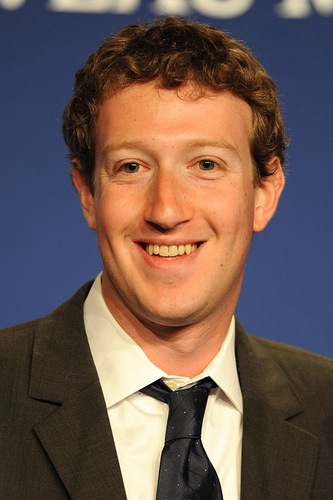 On Tuesday afternoon, Facebook's anemic stock saw a small boost after a Facebook regulatory filing announced that CEO Mark Zuckerberg will not sell his shares for at least 12 months. In addition to stating Zuckerberg's plans to hold shares, the filing also indicated that once the lockup expires in late October, two company directors, namely Donald Graham and Marc Andreessen, will only sell enough shares to cover tax obligations. Due to Facebook shortening the lockup period for some of its employees, 234 million shares will hit the market on October 29. More than 1.3 billion Facebook shares will hit the market by the end of the year.
Zuckerberg's plan to hold onto his shares is a stark contrast to early investor and director Peter Thiel and Facebook co-founder Dustin Moskovitz, who have already cashed out a large percentage of their company stock. News of Zuckerberg's intent to retain his stock was apparently reassuring to shareholders, many of whom have been nervous about investors cashing out and uncertain about Facebook's future financial growth. After hours trading of the social network stock saw the share price up nearly 2 percent from the new low of $17.55 that was set on Tuesday. Even with the small rally, Facebook stock is trading at less than half of the $38 price per share when the company went public in May.
Since the May IPO when Zuckerberg said "Our mission isn't to be a public company, it's to make the world more open and connected," the Facebook CEO has refrained from public comment about his company's direction, strategy, and performance. Next Tuesday, many ears in both the tech and investment worlds will be tuned in as Zuckerberg will take part in an on stage interview at TechCrunch Disrupt.
Sources Include: TechCrunch & MarketWatch
Creative Commons image by David Shankbone