With the current localization thrust among web 2.0 applications, it was but normal that the number one video sharing and uploading site, YouTube, makes its services available on various language. The official YouTube blog announces the availability of YouTube's portal in the local language of Brazil, France, Ireland, Italy, Japan, the Netherlands, Poland, Spain and the UK. These localized YouTube sites are fully translated in the local language with localized home pages, content and search functions.
We're extremely excited to be offering YouTube in the languages of so many of our users, since it allows people to express themselves and unite around interesting, relevant videos. We're looking forward to seeing communities develop between people in their local communities as well as among people around the world.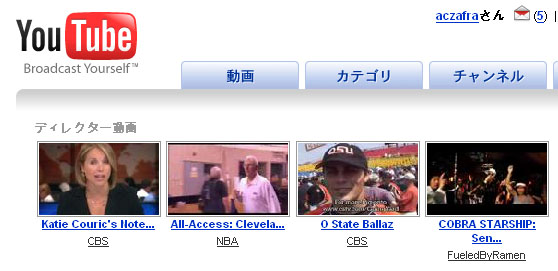 By launching the various language version of YouTube, the video sharing portal hopes to encourage more localized content to be uploaded on the various sites. The more local contents are uploaded, the more local users will come into the site. And depending on the success of these initial local sites, YouTube will go forward with including more language version in the coming days.
While waiting for a YouTube version in your own language, like myself, you might want to check out the site following YouTube localized sites in the meantime.