As the managing editor of SEJ, which gets almost one million pageviews monthly, I find myself receiving up to ten press releases and "embargoed announcements" from all kinds of companies everyday. And almost every time, I find myself shaking my head and simply deleting the email.
While the reasons for my heavy use of the trash icon in Gmail can vary, it is most often for the common sense stuff: they addressed the email to an editor from years ago; or there is no name at all. Or, their press release isn't related to SEJ in any way, and I figure they must have pulled our website from a list of major publication outlets, with little regard to the fact that our audience isn't interested in Tibetan sandals or new business partnerships (unless Google decides to buy Pinterest, if so, give me a call).
Unrelated pitches, robotic sounding paragraphs that don't interest me, it all means public relations has a digital problem. Sending out mass emails to bloggers and journalists isn't cutting it anymore.
So, what does make a digital press release or outreach message good enough to get an editor's attention?
Personalization
If you don't know the name of the person that you are emailing, you shouldn't be emailing them. If you aren't giving them the respect to even know who they are, why would they give you the courtesy of writing about your company or product?
A personalized email is going to get you a lot farther than a mass email. While mass emails filled with BCC email addresses of editors around your niche is sometimes inevitable (due to a time crunch or other issues), if you can take the extra minute or so to personalize your email, your rate of return in interest is going to be exponentially higher.
Prove You Know Their Audience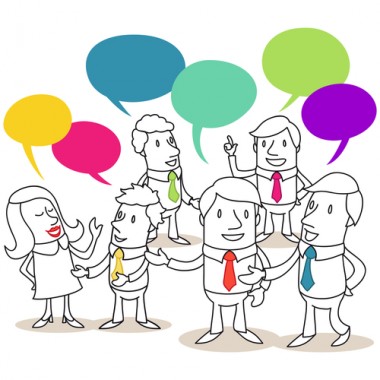 If you are trying to pitch me Tibetan sandals, then you obviously have never visited SEJ and have no clue who our audience is. However, if you take the time to reference a recent article you liked and tie in how it relates to your product or service, then I'm going to be more likely to continue reading.
Joseph Parker of DigitalRelevance has a good article with more reasons why digital PR campaigns fail and recommends using tools like Cision, Buzzsumo, and Followerwonk to further research the people you want to connect with.
Another strategy (which has been mentioned on SEJ before) is to offer your company's expertise or additional information that really will make our audience members' lives easier. If we run a post on our favorite Google+ tools, pitching your own Google+ tool and why it is different from those mentioned (thus making a case for why it should be included) proves your value to SEJ.
Simply put, show how you are different, prove that you care, and many people will be much more willing to give you a chance.
Make It As Easy As Possible
Once you've reeled your contact in with a personalized approach that shows you know their website and audience, make it as easy as possible to take action. Give me the HTML (or the image attachment) of the infographic you want us to share. Send pre-written tweets that I can automatically send out, no thinking needed.
As digital marketers, we appreciate all the information up front as often as possible. According to the Huffington Post, a study from the McKinsey Global Institute claims the average office worker spends 28% of their work week (or 13 hours) on email. We don't have time for back and forth, asking for a link or more information. Give me more upfront: make my life easier!
Be a Person
Finally, you would think that as a person, it would be easy to send emails as a person. However, that's not always the case. If your email has a tone that sounds like a computer, most people will stop reading in the first sentence. The first sentence of, "I saw SEJ's post on Google+ Tools by Debbie Miller and thought I'd sent you a recent infographic on Google+ our company just did." is a lot more natural (and showcases that you know me and SEJ) rather than, "Google+ has been a growing force in our industry, and our new infographic on Google+ growth showcases how it's making a difference in social media in 2014."
While most of these changes boil down to writing to specific people instead of attempting to cover as many outlets as possible, it's alarming how little public relations professionals have done to modify their strategy for the digital medium, given that their ROI can't be that impressive. Changing your strategy, while more time consuming, will lead to a much better response rate and growth of relationships than attempting to BCC hundreds of people and hoping just one will reply.
All images via Shutterstock.