A recent class action lawsuit filed in California could result in getting unpaid wages for Yelpers, or Yelp Reviewers. The lawsuit states that the Fair Labor Standards Act ("FLSA") law has been violated by Yelp. Although the lawsuit seems ridiculous, the attorneys of the case believe otherwise. If the lawsuit is successful it could set precedence for numerous similar lawsuits. Next, people might sue any site that accepts free reviews or guest article posts!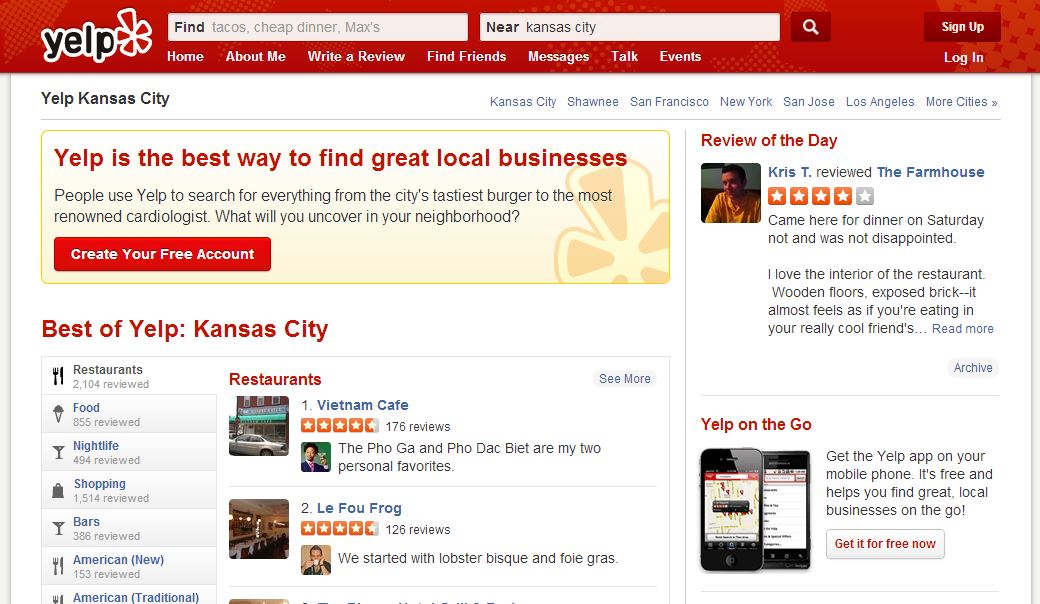 I spoke to Daniel Bernath, one of the attorneys at "The Yelp Class-Action Law Firm," the law firm created just to bring this lawsuit forward. He felt that Yelp is violating current laws by the way it treats its reviewers. The lawsuit claims that reviewers are encouraged to write free reviews and instead of payment, they are awarded badges, such as "Elite" Status, "First to Review," "Review of the Day," "Duke," "Duchess, " "King," and "Queen." In addition, Yelp often holds parties for their Elite reviewers where they offer them free drinks and food. The lawsuit also claims Yelp has a cult like environment.
I reached out to Yelp for commenting. They called the lawsuit "frivolous" and think the court system will be wasting its time. Here is what their PR rep had to say:
"The argument that voluntarily using a free service equates to an employment relationship is completely without merit, unsupported by law and contradicted by the dozens of websites like Yelp that consumers use to help one another."
I also talked to a couple of attorneys to get some legal expertise regarding the chances of this lawsuit prevailing.
Eric Goldman, a law professor at Santa Clara University School of Law, feels that:
"This lawsuit is doomed to fail. It's a broad-based attack on the user-generated content (UGC) ecosystem, and there's no chance that courts will say that every author publishing their content online are employees of the publishing websites."
However Mr. Goldman feels that the Elite users may pose a more serious challenge, as "its Elite members check off more factors on the various multi-factor tests for classifying employees."
Mr. Goldman has written about a similar case. In 2012, the Huffington Post won a case brought forward by unpaid contributors.
Aaron Minc, a Defamation Attorney, has a detailed analysis of this case on his blog. He states:
"Yelpers sign up for Yelp pursuant to its "terms of use" and are not "hired" or "fired." Yelpers write content how, when, and where they want. Finally, Yelp users are neither given nor promised any formal monetary compensation."
If this lawsuit prevails, many online review websites and news websites that accept guest posts will need to revise their business practices. Review websites may actually have to start paying reviewers a small fee or come up with some solid proof agreements with their reviewers to avoid getting sued in the future.
For those interested in joining the lawsuit or to learn more about it, visit http://www.yelpclassaction.info.
Screenshot of Yelp.com taken November 2013.