If you're a Flickr user, you'd be glad to know that Yahoo has finally open up the new Flickr photo page to the public. The new photo page has been in preview mode for a few weeks now and it seems that the Flickr folks have finally decided that new photo page is now free of bugs and needed fixes so, it's time to roll it out to everybody.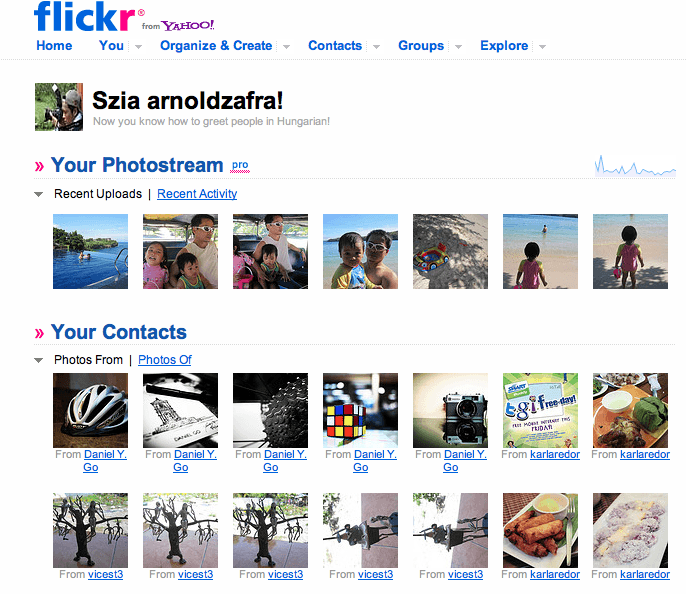 In case you've missed the announcement before, the new Flickr photo page has three new major features – bigger photo view, easier photo navigation, photo sharing and discussion feature.
The new Flickr photo page now lets you view your photos by 28% bigger than previous default view. So, if you've been using Flickr to dump photos you've taken with your powerful digital SLR, your Flickr readers will definitely appreciate your photos more in their bigger views. The new feature also lets you view your photos on a dark background.
Another new feature of the Flickr photo page is the easier photo navigation. The navigation buttons to move forward and back is now set to ever-present. This will easily get you from one context to the next or from your Flickr photostreams to your sets.
Finally, the new Flickr photo page now lets you easily share your photos either through connected social media tools or by the way you describe your photos, giving information such location tagging, date captured and more.
So, there. Time to check out your Flickr account if you haven't done so for a long time now and see for yourself how nice its new features are.