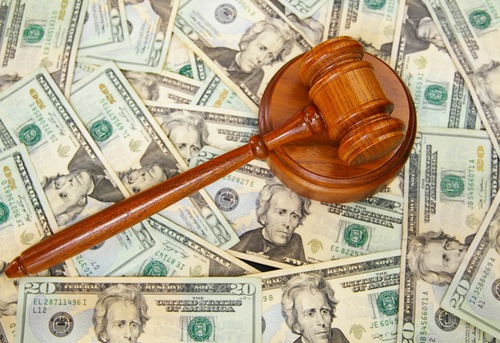 With Facebook on the verge of a record-setting technology IPO, Yahoo has filed a patent infringement lawsuit that argues the social network has inappropriately used technology in a way that infringes on ten of Yahoo's patents. The lawsuit, which was filed on Monday in a California federal court, comes at a time when investors are carefully scrutinizing Facebook's assets and potential liabilities. Yahoo's aggressive new CEO is undoubtedly hoping that Facebook will want to settle this matter quickly ahead of the IPO.
Prior to Google's IPO in 2004, Yahoo filed a lawsuit that stated Google had infringed on patents related to pay-per-click and advertising bidding and ranking systems. The two companies reached a settlement two weeks before the IPO that gave Yahoo 2.7 million shares of Google stock worth approximately $290 million. In addition, Google eventually agreed to license several of Yahoo's patents.
A spokesperson for Facebook issued the following statement regarding Yahoo's lawsuit:
"We're disappointed that Yahoo, a longtime business partner of Facebook and a company that has substantially benefited from its association with Facebook, has decided to resort to litigation. Once again, we learned of Yahoo's decision simultaneously with the media. We will defend ourselves vigorously against these puzzling actions."
While Facebook is planning to defend the lawsuit, the Yahoo spokesman indicated confidence in his company's case:
"These technologies are the foundation of our business that engages over 700 million monthly unique visitors and represent the spirit of innovation upon which Yahoo! is built. Unfortunately, the matter with Facebook remains unresolved and we are compelled to seek redress in federal court. We are confident that we will prevail."
In the past, Facebook and Yahoo were business partners in a mutually beneficial relationship. However, the lawsuit places that business relationship in jeopardy and will likely impact investors' view of Facebook as an investment. The lawsuit claims that Facebook has misused technology related to advertising, social networking, communications, privacy, and programming.
[Sources Include: CNET & Venture Beat]