While Google was busy working with more search ads formats, Yahoo on the other hand is busy improving their Search Assist feature. So, today Yahoo has just rolled out several new features aimed at helping searchers find the right information on various Yahoo online properties including Yahoo! News, Yahoo! Sports and Yahoo! Finance.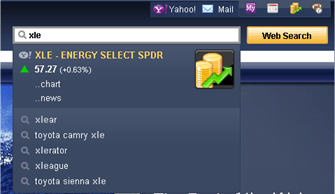 The new Search Assist features make use of the Search Assist layer in displaying relevant links related to a search query. This could either be stock quotes or stock charts when searching for finance-related searches, game schedules and career achievements when searching for athlete's name or travel-related links when searching for travel-related information.
Another new Search Assist feature is the ability to search for a particular Yahoo property on the Yahoo Search box itself while you're using a particular Yahoo online property, say Yahoo! Finance. You can just type in email on the search box to get you to your Yahoo Mail Inbox.
And best new feature that was rolled out has something to do with smart detection system. So, when you type in a particular query on the search box, Search Assist will give you links to either Yahoo! Image Search or Yahoo! News Search. You can click on these links to get you to the right information – that is whether you are looking for images or news items.