Today, digital marketers are ditching the cubicle for coffee shops, kitchen tables, or any quiet corner. Working remotely is fast becoming the new way to work. So how can you do it effectively?
Collaboration will remain an essential part of digital marketing, no matter where across the globe your co-workers may be working. Fortunately, there are many tools that adequately replace the standard functions of a traditional workplace.
Here is a peek at seven apps that make remote collaboration possible.

Group Chat: Hipchat
For regular communication with team members, Hipchat offers private chat rooms that stay open 24/7 and come in all shapes and sizes. Use a chat room to talk one-on-one with a coworker. Create a chat room for a project or team; the rooms stay open as long as you need them. Plus, each chat is recorded and archived for simple reference, and you can drag-and-drop files as needed.
Hipchat is optimized to work on desktops, tablets, and phones—with mobile apps on iOS and Android—so you truly can communicate wherever you are.
Cost: Free for teams of five or fewer, $2 per user per month for larger teams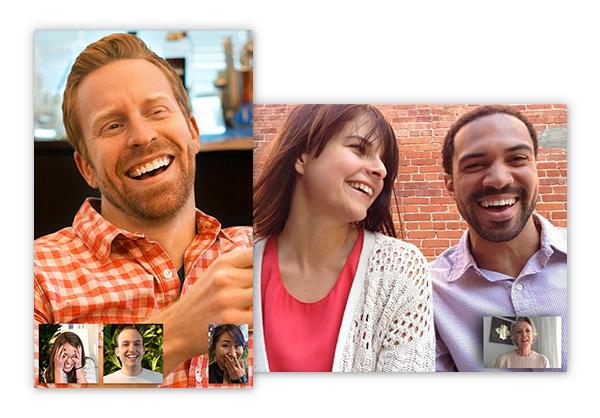 Video Conferencing: Google+ Hangouts
When face-to-face is essential, Google+ Hangouts are the easiest way to connect. The video sharing interface is incredibly easy to set up through a browser extension or app, and the whole service is free. Hangouts, which allow up to 10 co-workers or connections on each call, are recorded as they happen and sent to your YouTube channel afterward for a complete archive of your meetings.
As a bonus, Hangouts support screen sharing, so you can perform demonstrations and troubleshooting as needed.
Cost: Free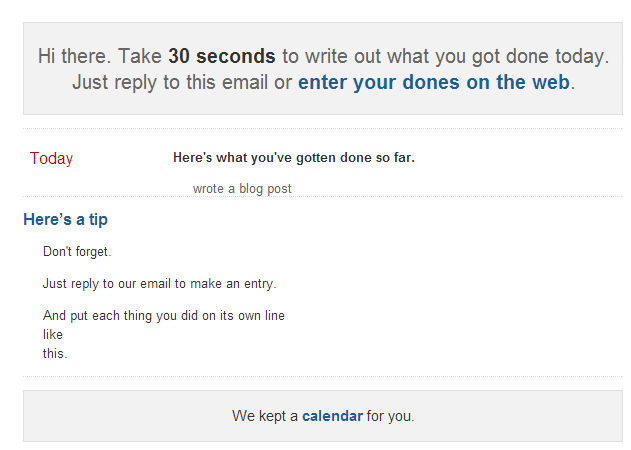 Daily Update: iDoneThis
For a simple way to keep track of progress and what everyone's working on, iDoneThis's daily email summary handles both expertly. Receive one email a day from iDoneThis, asking what you accomplished that day. iDoneThis collects your reply, combines it with the answers from your team, and the next morning you get a digest with an update on the group's work. It is an ideal solution for a distributed team's daily scrum.
Cost: Free 30-day trial, then $5 per member per month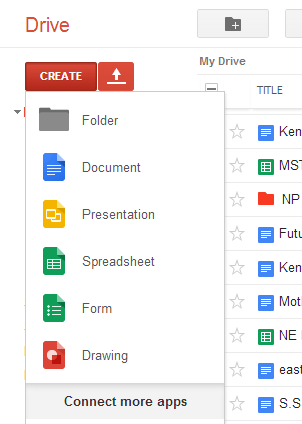 Collaboration: Google Drive
Another of Google's fine suite of apps, Google Drive is a cloud-based tool for creating and sharing documents, spreadsheets, and presentations. Each file supports collaborative editing, so you can work together on the same document. Revisions are tracked throughout the editing process via an easy-to-use interface just in case you need to revert to a back up. And of course, it is all stored in the cloud so that you can access and share from anywhere and any device.
Cost: Free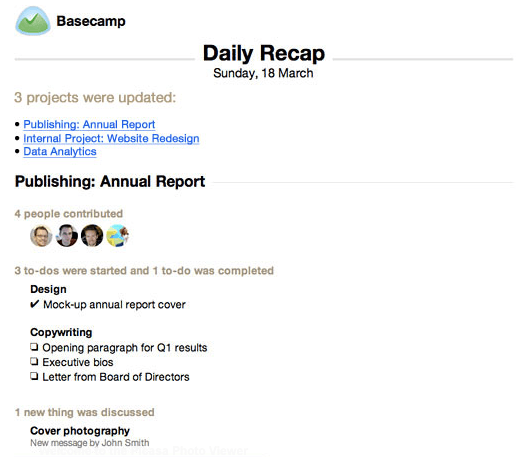 Project Management: Basecamp
Keeping projects organized with workers spread across the globe is hassle at best. That's where products like Basecamp come in. Built by 37 Signals, Basecamp contains the essentials for project management: task lists, updates, overviews, files, notes, and more. The interface for displaying projects is intuitive and works great on desktops and on mobile.
Cost: Free 60-day trial, then packages starting at $20 per month
File Sharing: Dropbox for Business
Sharing and accessing files is often one of the top concerns about a distributed work team. With sites like Dropbox, which perform seamless file management, you are good to go. Dropbox for Business comes with 1,000 GB of storage space to start and offers standard features like file recovery and revisions, privacy, encryption, and secure sharing. Cloud-based storage means access to documents from anywhere on any device, and the huge reach of Dropbox extends to its integration in apps like HipChat, IFTTT, and thousands more.
Cost: Dropbox for Business is $795 per year for 5 users, regular Dropbox is free up to 2 GB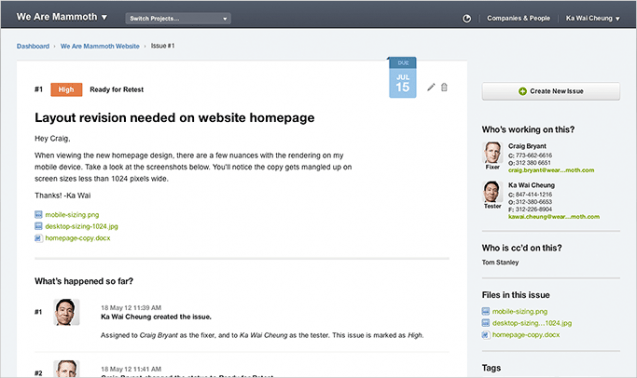 Issue Tracker: DoneDone
As problems surface on projects or tasks, DoneDone can help track the issues and come up with solutions. This tool works as a customer feedback option, but it also functions well for internal feedback in concert with a project management tool like Basecamp.
Cost: Free 30-day trial, then $39 per month and up
Conclusion
Work smarter, not harder, when you work remotely. These seven apps and services are ideal for digital marketers to stay organized and connected while working away from the office. Every one of these seven has a free version or trial version, so you can test these tools risk-free and see if they work for you.
What tools do you use when working away from home? Share the ones you find most valuable in the comments.
Main photo courtesy Ed Yourdon, cc. Other photos via screenshot taken 11/5/2013 of www.hipchat.com, screenshot taken 11/5/2013 of www.google.com/+/learnmore/hangouts, screenshot taken 11/5/2013 of iDoneThis email, screenshot taken 11/5/2013 of www.drive.google.com, screenshot taken 11/5/2013 of www.basecamp.com, screenshot taken 11/5/2013 of www.dropbox.com/business, screenshot taken 11/5/2013 of www.getdonedone.com.