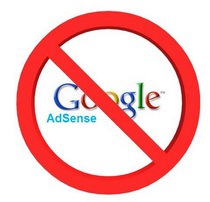 Early this morning, WordPress announced a new program that will finally allow bloggers to monetize the 24 million WordPress.com blogs with advertising. The program, which developed out of a new partnership with Federated Media, is named WordAds.
Although the launch occurred sooner than most were expecting, WordPress.com and Federated Media first announced their partnership at the Web 2.0 Summit in San Francisco late last month. Today, Jon Burke, WordPress's ad lead, indicated on the company blog that a new ad platform was necessary due to Google's AdSense being insufficient:
"We've resisted advertising so far because most of it we had seen wasn't terribly tasteful, and it seemed like Google's AdSense was the state-of-the-art, which was sad. You pour a lot of time and effort into your blog and you deserve better than AdSense."
With over 50,000 new WordPress.com and WordPress.org powered blogs and sites launching daily, the contextual advertising options should provide advertisers with the opportunity to target relevant audiences.
The new WordAds program is 100% voluntary and bloggers who want to participate in the new WordPress.com WordAds program are instructed to fill out a form. However, not all bloggers will be accepted to the advertising program. To be considered for the WordAds program, blogs must have a custom domain and meet criteria related to traffic, engagement, content, and language. At this time, WordPress and Federated Media have not indicated how they will split the revenues with the site owners.
With over 15% of all websites being powered by WordPress and 22% of new website registrations installing WordPress, the new WordAds program should command the attention of internet marketers.