There are some great people in business these days, people who are leading teams, creating new products, imagining what's possible, and making things happen. Increasingly, those people happen to be women. In previous posts, I've talked about awesome women marketers, some good search podcasts, and social podcasts to follow if you're looking to expand your knowledge.
What I've put together now is a list of women who discuss being a boss, building businesses, or honing leadership skills. Consider it a list of dreamers, doers, and daring females who may help inspire or point you in the right direction when you need a push past some entrepreneurship challenges.
The first part in a series on the role of women in search, social and digital, this list isn't just for the ladies; these podcasts, blogs, and broadcasts are chock full of intelligent insights for anyone in the field of search, marketing, digital, or just looking for solid business knowledge.
Editor Note: Psst…our Marketing Nerds podcast also has three women hosts. Check it out!
Host: Maria Molfino
Heroine is a podcast for anyone wanting to know what it takes to succeed. It features women who have taken risks and challenged the status quo to become leaders and accomplish the extraordinary. These women have made headway in innovative industries and worked hard to overcome obstacles, paving the way for others to follow.
Maria Molfino, Heroine's creator, is a blogger, podcaster, speaker, and coach focused on empowering women to take on leadership roles. Her self-stated goal is to "help multi-passionate, professional women become the leaders the world needs, instead of the "good girls" the world wants." She approaches success from a personal, professional, and spiritual level. Her philosophies and guide to self-discovery can be found in her digital creative confidence playbook.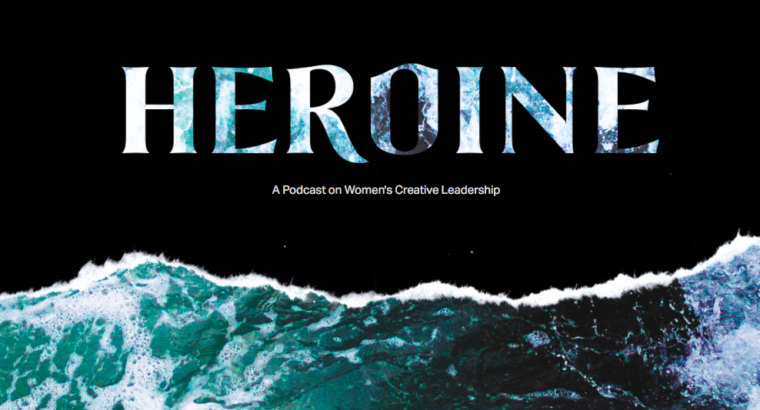 Host: Nicole Holland
If you're looking for tips to reach rock star status, or at least be more successful with your entrepreneurial endeavors, Nicole's BBRShow is a place to get helpful advice and avoid common pitfalls of building your own business. Her interview style show features unscripted, down to earth discussions with rising stars in a variety of industries. Once a year, Nicole hosts the Business Building Rockstar Summit online event for service-based entrepreneurs.
Host: Amanda Boleyn
If you're looking for a women's perspective on starting or growing a company, this is the podcast for you. Each week, Amanda speaks with successful female entrepreneurs who share the highs and lows of their quest to create their own business. The show tackles conversations around productivity, designing a business that works for your strengths, tools of the trade, and motivation for getting through issues entrepreneurs and women face when building a brand.
Amanda has been running her own business since 2012, primarily conducting sales training and leadership development with large clients including AT&T, Intel, and JP Morgan. She offers a 15-day jump-start program, Her Way Challenge, to help women accomplish a goal while providing the support of a community of like-minded people.
Host: Sabrina Braham
The Women's Leadership Success podcast is focused on performance improvement, career advancement, and learning to influence people around you. During the show, you'll hear from trendsetting women about business and life balance, accomplishment, and some no-nonsense advice to improve your career.
Sabrina has more than 25 years in the business and has been a coach and trainer to Fortune 1000 companies.
Women Taking the Lead
Host: Jodi Flynn
If you're looking for a podcast that will walk you through the minds of female leaders – what their wake-up calls were, how they developed their leadership style, and how they navigated their own careers to succeed – this is the show for you. The show has been around for about a year and is focused on creating a community for women to share stories and inspire each other in their careers. The show tackles topics like handling setbacks, setting goals, and enhancing your leadership style.
Jodi is a professional mentor and coach who studied psychology in college and then spent several years in management for mutual funds, navigating the corporate waters. She likes to push herself, and others, out of the comfort zone—and has not only changed careers, but also run a marathon, moved to a new state, and started a new business.
Host: Ann Vertel
Dr. Ann Vertel is going to help you take charge of your life. Beyond business, Ann focuses on personal and professional confidence, building leadership skills in all aspects of life. She's motivational psychologist and 20-year Naval officer who has dedicated her time in recent years to developing strong, effective women leaders.
Episodes include topics such as confidence traps, developing resilience, and creative problem solving. A well-rounded show with some interviews peppered in – take a listen and get motivated.
Host: Kailei Carr
Beyond the Business Suit says they are a podcast "for ambitious women that uncovers the secret weapons of successful women." Focused on what can help or hinder women in their careers, the show provides tools, tips, and tricks to help fellow females in business reach their potential. Episodes are a variety of types and topics – including interviews with successful women, authors, experts, as well as other shows where Kailei discusses image, branding, leadership, and more.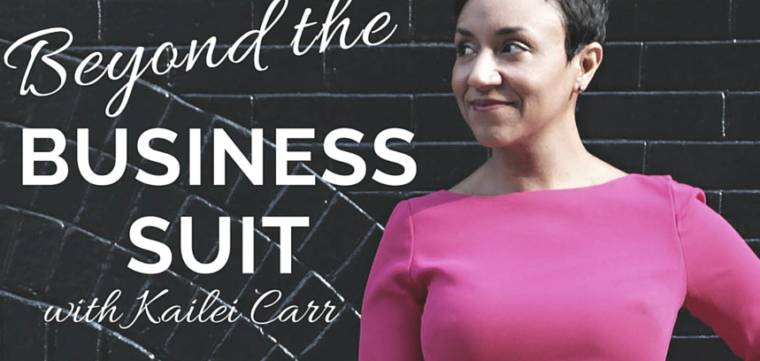 Host: Nathalie Lussier
The Off the Charts Business Podcast is a mix of solid digital marketing advice from a woman entrepreneur and interviews to help women overcome business and entrepreneurship challenges. While many episodes focus on business from a woman's perspective, the advice offered by her guests will help anyone struggling to create a more successful presence.
In addition to her podcast, Nathalie offers insights and advice on her blog that focuses on everything from online business lessons to email marketing tips. Her digital training vault also offers online digital marketing and business building sessions for anyone interested in improving their practice.
Host: Sonia Simone
If you're looking for a role model to cast off the expectations and traditional behaviors of women in business, you might enjoy listening to Sonia's show. Her mix of solid advice and unique perspective on the career-limiting corporate environment will keep you informed and entertained. She also offers input on content marketing, with a mix of monologues and interviews.
Sonia is the founder of Rainmaker FM: The Digital Marketing Podcast Network and a passionate marketer who is dedicated to helping other people to improve their own careers and answer questions about content marketing.
Naturally, this list isn't comprehensive and not every podcast is everyone's taste. What I hope is that if you're not currently a podcast fan or haven't checked out some of these resources, you'll give them a try. Got a suggestion for someone who we should be listening to that I haven't listed here? Let me know in the comments below and I'll check it out.
Featured Image: Image by Erin Robbins O'Brien
Screenshot by Erin Robbins O'Brien. Taken August 2016.