The internet can be broken down into two separate groups – those who create content and those who consume it. Those who create it have more social shares, influence, revenue, Google love, etc. We get it. Content is king and limes are green.
There's obviously a need to crank out content on a large scale, which has led to the use of automatic content generation for mass distribution. I'm aware of instant article software that is capable of producing hundreds, even thousands, of unique, content-rich web pages in a matter of minutes. But like Shania used to say, "that don't impress me much."
Yeah it saves time, but a marketing strategy built solely upon automatic content generation will not be sustainable. Maybe a decade ago, but not today. We're witnessing more and more the value Google is placing on content readability, social shares, and authorship; all things you must earn as a content creator.
So what do you lose by outsourcing content to other folks or having it auto generated?
Quality Suffers
In order to create the kind of content that takes your online business to new heights, it has to be correct, creative and contagious. These qualities are difficult to come by via outsourcing and nearly impossible to obtain through tools alone.
It's no secret that Google is weighing heavily on social shares and interactions. Millions of people stand ready to magnify your great content to unheard of levels. However, nobody shares unreadable spam (definitely not black and white animals), so relying on content generation tools won't get you far on that front.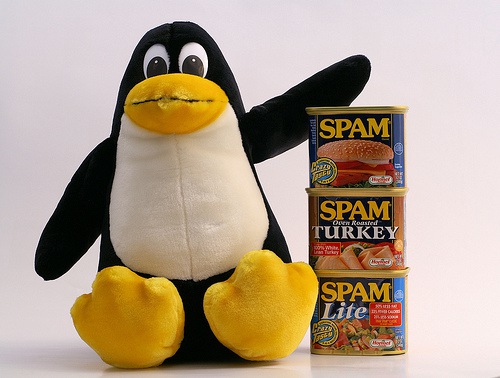 Outsourced content lacks that smoothness that only comes through industry experience. Freelance writers, bloggers, content strategists and the likes usually possess strong writing skills, but just because an article is well written doesn't mean it's great content.
You Lose Your Writer's Voice
Interestingly, outsourced writing jobs often get divvied out among a group of writers. This could spell trouble for you, leaving significant holes, false assumptions and possible inaccuracies in your product. But more importantly, you lose your writer's voice.
This pertains more to editorialized pieces where your writer's style and voice really shines through, rather than encyclopedic type content that's dry and factual. But your writer's voice is your pride! You've worked hard on it. It's your style. Your personality comes through to the reader in ways they really appreciate. Your writer's voice helps establish your culture.
Outsourcing Can Be Viable
If writing is a weak spot or you simply don't have the time, outsource work to just one writer so that your voice is at least consistent. Then provide that writer with samples so that he/she has something from which to deduce your writing style. A skilled writer will be able to use their skills with your voice.
In Summary
Not everyone has the resources or even the desire to write content themselves. For some, outsourcing is viable. The bottom line here is that it's important to understand the risks you take by outsourcing content to other folks and by using content generation tools like content reoptimization software, autoblogging, article spinning and the such. They may not be as effective as you think.
Image courtesy of Christian Barmala