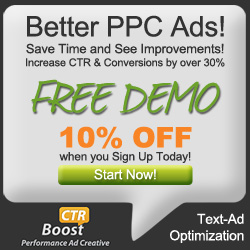 Don't look, but it's almost September, so 2012 is buzzing by! Hopefully, you'll have some time to slow down and watch some webinars. Even better, check out some of the upcoming conferences. Enjoy!
How to Create, Publish, and Promote Bestselling Kindle Books
Aug. 29, 8 p.m. EST
Presenter: Chris Lockwood
Cost: Free
Description: Learn from Someone Whose Written and Published Three Number One Bestsellers (So Far). In this info-packed presentation you will discover:
What's the big deal about Kindle, anyway?
Are people telling you Kindle is a fad? You'll learn why they're dead wrong.
Why Kindle is (and isn't) the same as traditional e-book publishing.
A simple mindset shift you need to dominate the Kindle market.
Why royalties from book sales are just the start. You'll discover other ways to profit from Kindle books.
Kindle customer psychology: Some ways they are different that nobody else is talking about.
Register
The Easy Webinar Video System
Sept. 11 , 8 p.m. EST
Presenter: Casey Zeman
Cost: Free
Description:
Come and learn the true secrets to driving big traffic with YouTube, and then converting that traffic with what Casey calls the easy webinar video system!
After you see this webinar, you'll be able to apply these exact same techniques to your business to replicate Casey's $300,000-dollar-a-year business with YouTube.
Register
Powerful SEO Strategies for #1 Google Rankings
Sept. 13, 2 p.m. EST
Presenter: Michael Fleischner, MarketingScoop.om
Cost: Free
Description: Google reportedly drives nearly 70 percent of all organic traffic to websites and blogs. Are you benefiting?—only if you're in the top search results for targeted keywords. What are you doing to optimize your website?
Register
How to Master LinkedIn for Marketing
First two courses are on demand, last course is on Sept. 27 , 2 p.m. EST
Presenter: Scott Engelman (Director of Online Marketing at LinkedIn) and Mike Volpe (CMO at HubSpot)
Cost: Free
Description: LinkedIn is 277 percent better for lead generation than other social networks. Wow! If your marketing runs on lead generation, you've got to be using LinkedIn to its fullest potential.
Weekly Raven Tools Walkthrough
Multiple Dates
Presenter: Raven Tools
Cost: Free
Description: Every week, Raven hosts a live walkthrough of the tools and functions that make Raven a choice of so many marketers.
Upcoming Industry Conferences
Shop.org
Sept. 10-12
Denver, CO
More Info
Digital World Expo
Sept. 27-29
Las Vegas, NV
More Info
iStrategy
Oct. 9-10
Chicago, IL
More Info
Conversion Conference
Oct. 9-10
Ft. Lauderdale, FL
More Info