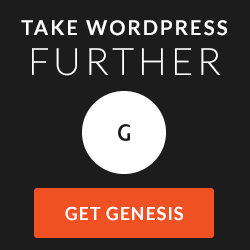 Before you stuff your face with turkey tomorrow, I have a few webinars for you. Enjoy and have a Happy Thanksgiving!
Worst Landing Page mistakes:
most common vs. most costly
Nov. 21st, 3:00 p.m. CST
Presenter: Dustin Sparks
Cost: Free
Description: ● Discover proven-effective landing page optimization tips.
● Learn how to properly run A/B Tests.
● Understand what visitor behavior means.
● Take advantage of user centered design to improve conversions.
● Skyrocket your online persuasion skills!
Register
The Top 10 MUST-Do's in the Ever-Changing World of SEO
Nov. 22, 10:00 am GMT
Presenter: Promodo
Cost: Free
Description: The webinar will be focused on basic principles aiming to build an appropriate webpage with SEO-restricted structure and valuable content and to help it in its initial and post promotion.
How to build the basis of a strong SEO-oriented strategy, and the must-do's should be implemented immediately to achieve success
How to expand the areas of a vigorous SEO-based promotion using most common techniques
What tricks should be correctly followed and never overused in order to build a reasonably optimized site.
How to read minds and give people what they want right away
Register
5 Ways to Leverage PPC this Holiday Season
November 29 at 12:00 PM (Noon) EST
Presenter: Larry Kim and Dan Slagen
Cost: Free
Description: Getting marketing results fast during the holiday season is tough. One way you can do it is through pay-per-click (PPC) ads.
Find out how you can use PPC to drive more traffic and conversion opportunities to your website during the holiday season.
Join Larry Kim, founder of WordStream, and Dan Slagen, Head of Global Marketing Relations, who will discuss PPC tactics to use in order to increase your reach on Google.
Register
Upcoming Events
SMX Social Media Marketing
Dec. 5-6, 2012
Las Vegas, NV
More Info
Search Insider Summit
Dec. 12-15, 2012
Park City, UT
More Info
Affiliate Summit – West
Jan. 13-15, 2012
Las Vegas, NV
More Info