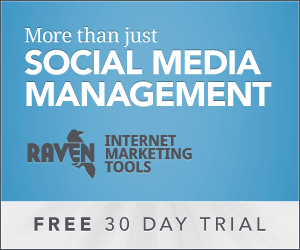 Well, the votes have been counted, and whether you are happy or upset with the outcome today, I have some excellent webinars to take your mind off the election news. Enjoy and have a good one!
Online Persuasion: Insights from Neuroscience + Evidence from A/B Testing
Nov. 7, 4 p.m. EST
Presenter: Tim Ash, Dan Siroker
Cost: Free
Description: By understanding how your customers' minds treat incoming information, you will be better equipped to create landing pages and marketing messages that influence website visitors to complete your conversion action.
Register
Stop Playing the Google Yo-Yo Game and Win with Real SEO
Nov. 8, 11:00 a.m. EST
Presenter: Alan Bleiweiss and Vertical Measures
Cost: Free
Description: We are excited to announce that a special guest presenter and SEO expert, Alan Bleiweiss, will be presenting our November webinar on the topic of best practices in the search engine optimization world.
Of the more than 60 audits Alan performs each year, over 80 percent are on sites that were hammered by one or more major Google update, in spite of site owners thinking they understood SEO. In this webinar, Alan will discuss the core concepts that go into truly sustainable SEO based on real-world data gathered from sites comprising over 250 million pages indexed at Google.
Site Personalization: 7 Easy Ways to Make Your Site Read Minds
Nov. 8, 2:00 p.m. EST
Presenter: LogMyCalls.com
Cost: Free
Description:
Amazon, Google, Netflix, eBay, and basically all major Web players are personalizing content to users, how you can, too
How to stop playing guessing games with your Web content
How to increase conversion rates and customer engagement
How to increase revenue per visit
Great examples of personalized content and results
How to read minds and give people what they want right away
The Top 10 MUST-Do's in the Ever-Changing World of SEO
Nov. 22, 10:00 am GMT
Presenter: Promodo
Cost: Free
Description: The webinar will be focused on basic principles aiming to build an appropriate webpage with SEO-restricted structure and valuable content and to help it in its initial and post promotion.
How to build the basis of a strong SEO-oriented strategy, and the must-do's should be implemented immediately to achieve success
How to expand the areas of a vigorous SEO-based promotion using most common techniques
What tricks should be correctly followed and never overused in order to build a reasonably optimized site.
How to read minds and give people what they want right away
Register
Upcoming Events
AdTech New York
Nov. 7-8, 2012
New York, NY
More Info
SES Chicago
Nov. 12-16, 2012
Chicago, IL
More Info
SMX Social Media Marketing
Dec. 5-6, 2012
Las Vegas, NV
More Info
Search Insider Summit
Dec. 12-15, 2012
Park City, UT
More Info