The summer games have officially begun. If you are anything like me, you have been anticipating the summer Olympics for quite some time, and you may have already started to figure out ways to keep track of what is happening throughout your day (other than those after-work trips to the bar). These days, you need a second screen – whether you are watching the games live or not. This article explores 8 of the best apps to keep you up-to-date during the summer games!
Periscope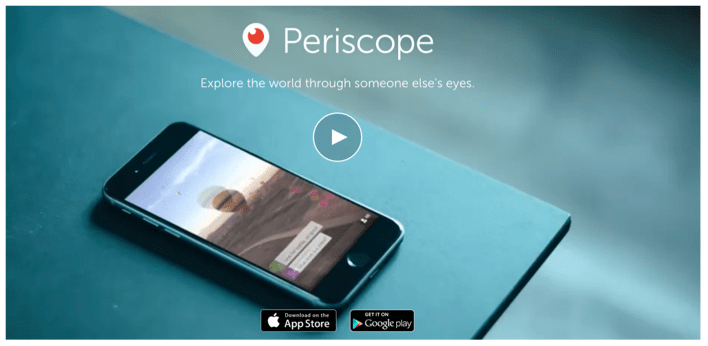 Periscope is a live video app that is all about seeing the world through someone else's eyes. You get to experience an event up close and personal when you cannot be there yourself. Periscope has an Olympic-specific channel that people can post videos to, from events or just their general experience in Rio. While this may not provide you with a live broadcast, it will give you a snapshot of the Olympics environment in a way that you just won't get on television.
Snapchat
Like typical Snapchat stories for major events, the app will have a live feed from Snapchat users (with some commercials and Snapchat-created and designed photos). It has also been released that NBC, which has invested $200 million in Buzzfeed, and is the broadcast rights owner of the Olympics, is allowing Snapchat access to athlete videos, events, and behind the scenes footage for the feed.
Facebook Live
Similarly to Snapchat, NBC has given Facebook Live access to certain footage to post interviews with athletes and commentary for events directly to the app.
According to Mashable, the following statement was put out by Facebook Live:
"We're excited to work with NBC Olympics to provide fans with a unique, immersive, and engaging Rio 2016 experience on Facebook and Instagram," Facebook's Head of Global Sports Partnerships Dan Reed said in a statement. "Together, our platforms will provide both a front row seat and a backstage pass to the biggest event of the year."

Many of the apps (like SnapChat, FB live, and Periscope) do not have full footage of the events themselves. However, these apps are all a great way to stay in touch with what is going on and get "backstage" (as Reed claims).
YouTube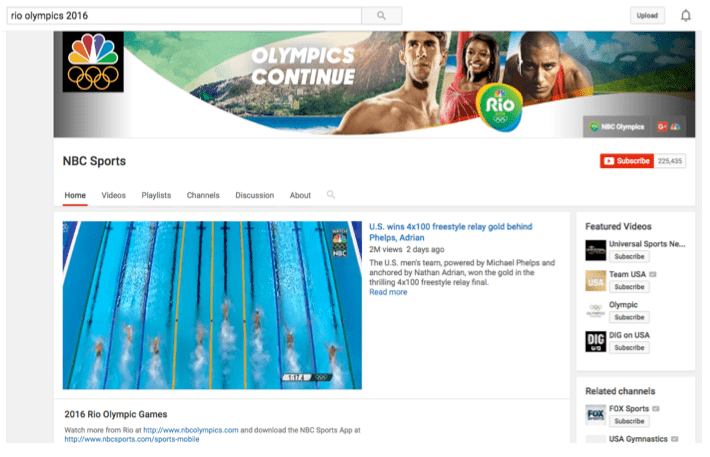 Get live steam, 360-degree videos, and daily highlights. YouTube has partnered with BBC, athletes, journalists, and other news sites to have the best of the best on their site. They are also sending 15 of their top content developers to the event to produce behind-the-scenes type footage. As USA Today notes, they are even sending filmmaker Ben Brown and frisbee aficionado Brodie Smith to the Olympics to capture these visuals for the site.
Instagram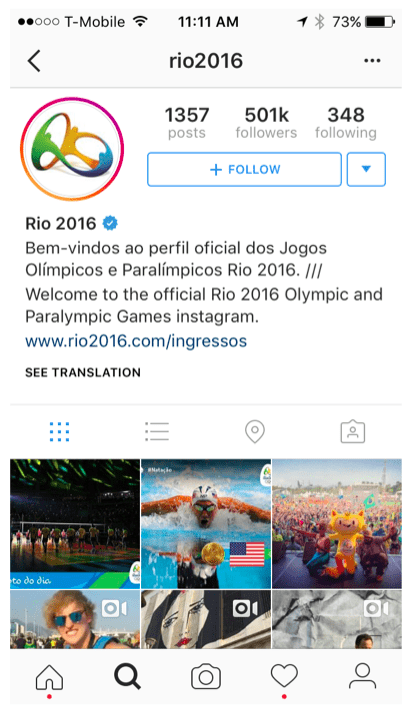 Instagram is always a great go-to for pictures, updates, and videos. The Rio2016 official page uploads slow-motion, behind the scenes, and exclusive clips of the Rio events. With over 501k followers, this is the page to follow for official 2016 Summer Olympics updates.
Rio 2016 Social Hub
The Rio 2016 Social Hub helps you to discover the official social media accounts of your favorite players so you can get a more personal connection with the athletes of the 2016 Olympic Summer Games. Unfortunately, the app is only available on Android, but it is being touted as the app to stay in touch with Olympic athletes during the games. Sorry iOS users, this still made the top 8 list in my book.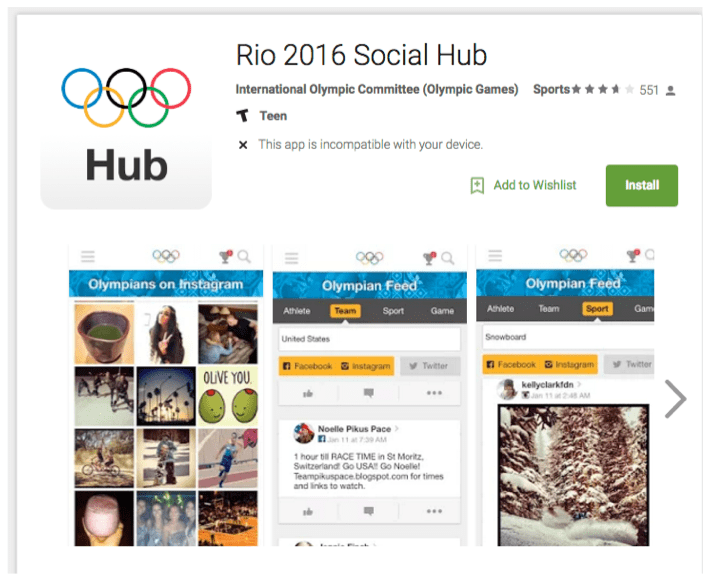 Rio 2016 App
It is no surprise that Rio 2016 has its own app. This app is all about the "Olympic Torch" and what it stands for. Rio 2016 allows the viewer to follow the Olympic Torch as it makes its way through the country of Brazil. The Olympic Torch will have 12,000 torchbearers, each carrying it a distance of 200 meters. The app presents daily photos of the torch and its bearers, the relay schedule, route maps, and a full list of torchbearers.
You can also read articles and watch videos about the history of the Olympic torch and its symbolism to the games. While this isn't keeping track of the events themselves—it is still a really fun way to stay in touch with some of the Olympic traditions. This is an app really for the most dedicated of Olympians.
Twitter
Twitter has really been on-point since the Olympics began. Follow the Rio2016 official accounts, the accounts of the athletes, or simply look at relevant hashtags for the most updated news throughout the day. By simply typing in #Rio2016, you can easily some of the top news for any event that is being broadcasted, or from people at the events who are getting a first-hand experience. Want to talk about the games? Hashtags or mentioning @Rio2016 gives you the chance to participate in the larger social conversation.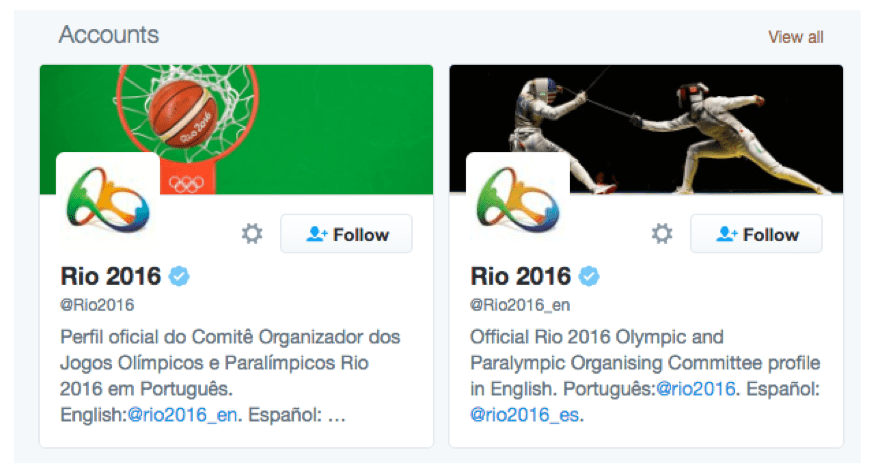 The Takeaway
With so many games, events, activities, and news highlights, if you want to stay on top of the Olympics in Rio this summer, apps are definitely going to be the best way to do it. While some of the platforms have quite similar premises (like Periscope and SnapChat being from the user's experience in Rio) most of these apps actually have their own unique contribution to experiencing the games on a second screen.
If I were to pick my top three favorites for my own viewing experience—it would easily be Snapchat, YouTube, and Twitter. These three apps together have been good for (a) feeling being the scenes and getting the insider's perspective, (b) live stream, highlights, and 360-degree footage, and (c) reactions, news, and social perspective on the events.
Do you have any favorite Olympic apps that didn't make the cut? Which of the apps we discussed is your personal favorite for following the games? Let us know in the comments section below, we would love to hear from you!
Image Credits
Featured Image: PushnovaL/DepositPhotos.com
All screenshots by Amanda DiSilvestro. Taken August 2016.