With less than one week to go until digital marketing conference Pubcon Las Vegas, we are excited to announce SEJ's interview schedule with industry experts you know and love. These will be taped live in our booth in the exhibition hall at Pubcon.
Set to take place on October 5 – 8 at the Las Vegas Convention Hall, Pubcon Las Vegas 2015 is one of the biggest gatherings of search optimization and new media innovators ever assembled. We are thrilled to be a part of it!
Visit SEJ in the Expo Hall
The SEJ team would love to meet you!
Be sure to drop by our booth #113 in the exhibition hall, where we'll be holding live interviews during expo hall hours on October 6th and 7th.
SEJ interviews are hosted by SEJ's Executive Editor, Kelsey Jones, Founder, Loren Baker, and Chief Social Media Strategist, Brent Csutoras.
Incidentally, all three will also be speaking at Pubcon throughout the week, so be sure to catch their sessions as well.
SEJ Interviews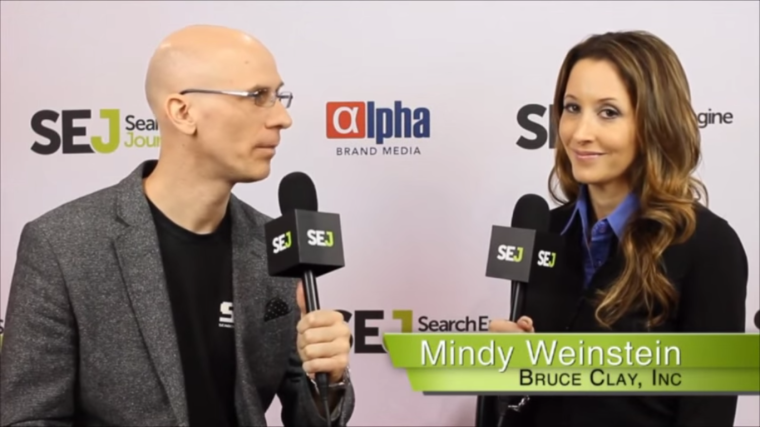 Our guests this year include keynote speaker Guy Kawasaki of Canva, John Brown of Google, and Eric Enge of Stone Temple Consulting. Below is our complete interview schedule:
October 6th
9:40 AM – Eric Enge, CEO of Stone Temple Consulting
10:20 AM – Mindy Weinstein, Director of Training of Bruce Clay Inc.
10:40 AM – Chris Boggs, Founder of Web Traffic Advisors
11:00 AM – Guy Kawasaki, Chief Evangelist of Canva
12:30 PM – Ann Smarty, Brand & Community Manager of Internet Marketing Ninjas
12:50 PM – Michael King, Digital Marketing Consultant of iPullRank
1:10 PM – Casey Markee, Founder/Lead SEO of Media Wyse/SEN
1:50 PM – Jim Banks, Global Head of Biddable Media of CheapFlights
2:10 PM – Erin Everhart, Lead Manager Digital Marketing of The Home Depot
2:30 PM – Cynthia Johnson, Director of Marketing & Social Media of RankLab
2:50 PM – Bill Hunt, CEO of Back Azimuth Consulting
3:10 PM – John Brown, Head of Publisher Policy Communications of Google
October 7th
9:40 AM – Bill Slawski, Director of Search Marketing of GoFishDigital
10:00 AM – Jenny Halasz, President & Founder of JLH Marketing
10:20 AM – Mark Traphagen, Senior Director of Online Marketing of Stone Temple Consulting
10:40 AM – Matt Siltala, President of Avalaunch Media
11:00 AM – Bill Hartzer, Senior SEO Strategist of Globe Runner
11:20 AM – Aleyda Solis, International SEO Consultant of Orainti
11:40 AM – Jordan Kasteler, Digital Marketing Strategist, MWI
12:30 PM – Duane Forrester, Sr. Product Manager of Webmaster Outreach, Bing
1:10 PM – Warren Whitlock, Host of Limitless Influence of Vegas Invluence
1:30 PM – Christina Baldassarre, Entrepreneur of International PPC
2:10 PM – Jabez Lebret, CMO of GNGF
2:30 PM – Lisa Buyer, Author & CEO of The Buyer Group
3:10 PM – Rocco Baldassarre, Founder & CEO, Zebra Advertisement
Come hang out and get up close and personal with these amazing folks while we record their interviews for our YouTube channel.
The SEJ booth will also host an open bar, sponsored by Local Site Submit, on Tuesday, October 6th from 12:30 PM to 3:30 PM.
Can't wait to see you there!
Image Credits:
Featured Image: Image by Paulo Bobita
In-post Photo: Screenshot of interview with Mindy Weinstein