I was checking my mail today and got a strange package from a sender I did not recognize.
When I opened the package I found a VHS tape inside, with the title 'So You Want To Be An Entrepreneur – Training Video Series'.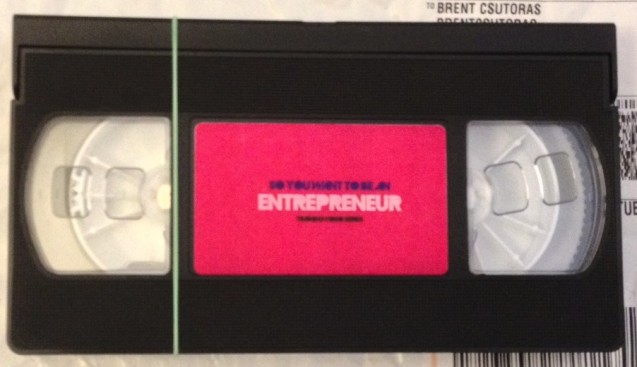 After my shock at seeing a VHS tape a decade after they went extinct, I immediately went into marketing critique mode, thinking 'how dumb a company has to be to mail a VHS tape when no one in the world would be able to view it anyhow'.
I went to toss the whole thing in the trash and noticed a sticky note on the back reading 'No VCR Player? Playvhs.com'.
Ah ha– the shrewdness of this stunt hit me, which of course meant I just had to see what they were trying to sell me.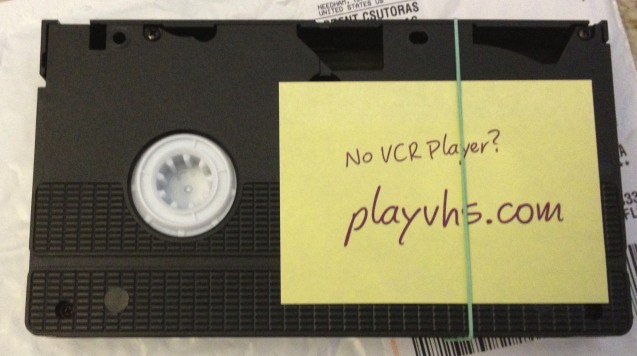 I arrived on a rather nicely designed site, featuring some slick Ted Gantry guy and a video.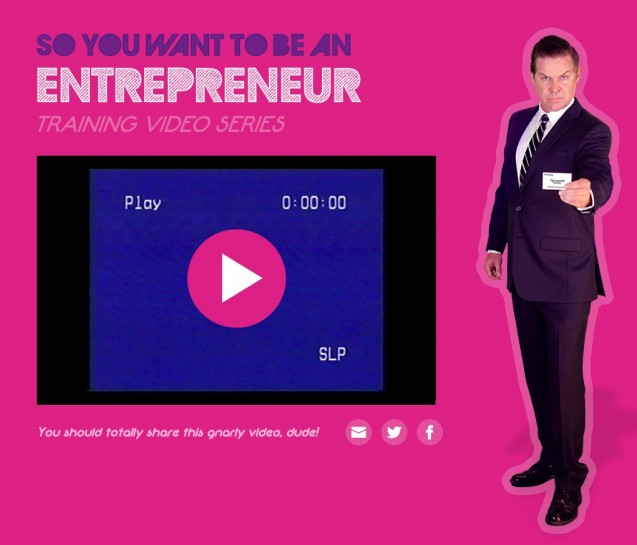 Still expecting some lame attempt to sell me on some Entrepreneur video series, I started watching the following video:
I don't know how many of you remember the viral marketing campaign that Grasshopper, a virtual phone system, did a few years back. They had sent chocolate-covered grasshoppers to selected bloggers (including myself) in an effort to get us to write about it, which most of us did.
And it turns out this VHS tape, website and video was another marketing campaign by… Grasshopper. Well played. Color me impressed (and ready to be "an Entrepreneur where the world is my office" :))
What did you think about their campaign and video?