Thanks to our event sponsor Page One Power – The link builders you've been looking for.
Some of the SEJ team have been singing Melissa Palazzo-Hart's phrases as soon as we started looking for speakers for our first 2016 SEJ Summit, happening near LA in April. Melissa is the president of Ant Farm, which has earned several awards from its work with clients—including a Cannes Lion Award, multiple Emmy Awards, and "Agency of The Year" by the GMAs in 2011, 2013, and 2015. Besides her stellar work at Ant Farm, she has over 20 years of experience and has held leadership positions at Ketchum Public Relations, USA Networks, Miramax Films, and Sony Pictures.
In our interview below, we discuss how video can create emotions in your customers, causing them to react, share, and interact deeper with your brand. If you'd like to learn more from Melissa and our other great speakers at SEJ Summit Santa Monica, you can purchase your tickets today.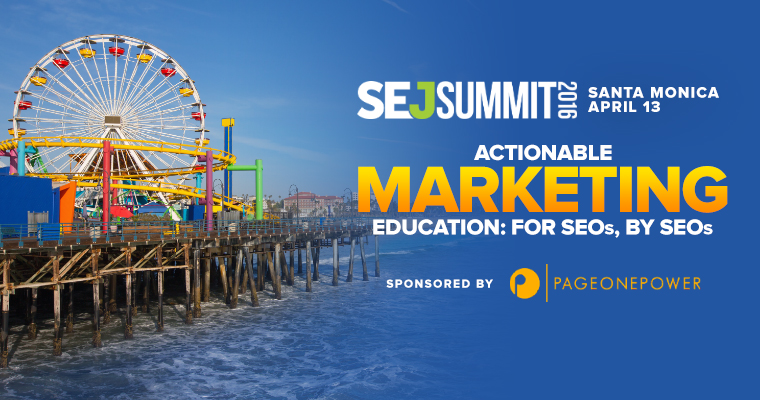 Your presentation at SEJ Summit is titled, "The Human Connection: Video Content That Compels". Why do you think emotions are such a powerful force in video specifically?
Everyone is connected 24/7 right now and my experience is that people are actually less connected than ever to others and themselves. People crave connection; it is a basic human need. To engage people we must create authentic and relevant content that makes people "feel". The hope is that the content makes them feel enough to lean in and develop a genuine connection with the brand. The brand, in essence, becomes humanized.
Video is the most effective for creating connection (aside from VR) because we are able to touch most of a viewer's senses through a combination of visuals, narration, music, sound design, and graphics. Video can be easily consumed, repetitively viewed, and shared.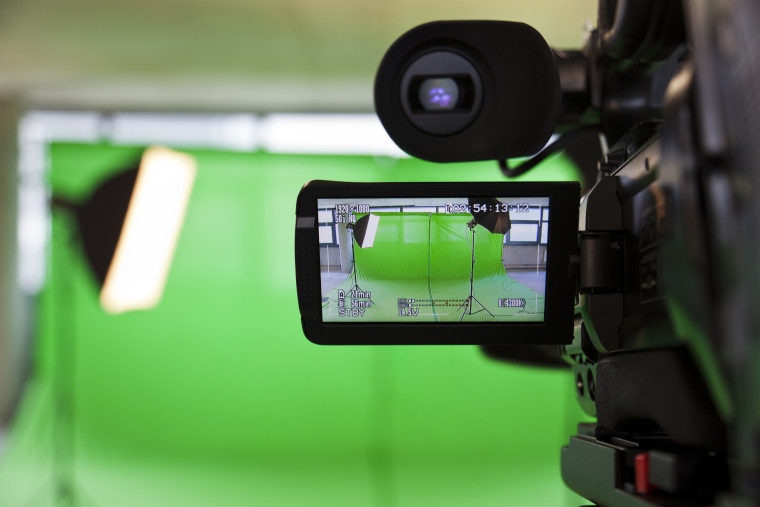 Is there a difference between appealing to different emotions (e.g. comedy versus feel-good stories)?
It is vital to be authentic and relevant to the brand. In many cases appealing to multiple emotions is preferable so you can reach the many diverse, yet appropriate, audiences. The challenge is to engage people to lean in, not lean out because the content has pushed too far. We want to be sure we are creating something that people can buy into.
For a clean water product: Do you present children having fun? Do you present death, disease, or hunger? Maybe you use all of them. The feeling we want to trigger may depend on the stage of the campaign we are in when reaching the target audience. Are you starting and generating awareness, are you at the end and showing success?
Generally people want to be bigger and better versions of themselves and anytime we can hook into that, we want to.
What are some surprising sources for finding emotional themes or stories that can be turned into video content?
Improv is the best way I know to brainstorm. It creates connections one might not have considered before and contributes to a truly unique proposition. Stand-up routines are actually great to listen to for brainstorming funny "every day" themes because they are so relatable. That being said, curiosity is the key. I am wickedly curious about everything. Reddit, TV, movies, stand up, meditation, free flow thinking, books, Facebook, YouTube, etc. The other key point is to have a beginners mind in the creative process so nothing is off-limits.
Of course, many brands try to foster emotions to get their content to go "viral". How important is that factor when starting the creation process?
Anyone who says they can guarantee your content will go viral is either lying or living in an alternate universe. We start the process by asking the obvious question: what is the goal? Brand lift? Transactional impact? Then we make ART:
A: Authentic to the brand, to the celebrity, to celebrities and brands collaborating
R: Relevance. As in people have to give a crap about what you are talking about and want to be involved in the conversation
T: Touch the emotions and make the connection with the brand.
The Holy Grail is that the content transcends the advertising and touches people directly and indirectly that they deem the message so valuable to share it that it "goes viral". Viral is not a check box on the art, design, strategy, execution, etc. It is the result of doing all of those things so perfect that the message demands its own life and goes viral.
Bonus Question: What's a recent book you've enjoyed reading?
Slowing Down to the Speed of Life

Thanks so much Melissa! It's awesome to know how video and playing to emotions can play up that human connect between brands and their customers.
Don't forget, you can buy your ticket for our SEJ Summit Santa Monica conference, taking place on April 13th at Loews Santa Monica Beach Hotel.
Image Credits
Featured Image: Yulia Grigoryeva/Shutterstock.com
In-post Photo: antb/Shutterstock.com