I have previously listed several online dictionaries that define any word you specify. That's so-to-say the direct process: you give a word and its definition (explanation) is returned. Now, imagine we go in the opposite direction: you give (several) word(s) and all the terms that can be defined using the words you give are returned.
This is how reverse dictionaries work: they list the terms which definitions contain the specified word(s). Now, the benefit for the keyword research is quite clear: this is another (alternative) way to broaden the scope of your core terms by researching related words and phrases.
Here are two completely free online reverse dictionaries:
OneLook Reverse Dictionary
Onelook reverse dictionary returns the list of related terms, each word linked to its definition:
Sample search: [obesity]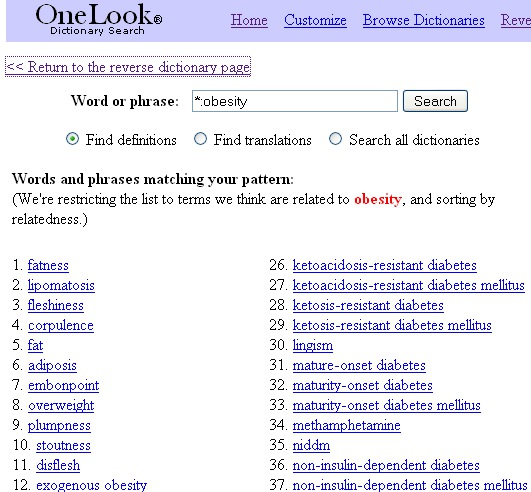 Reference.com Reverse Dictionary
Reference.com reverse dictionary clusters related terms into groups by their meaning and gives the actual definition for each cluster:
Sample search: [obesity]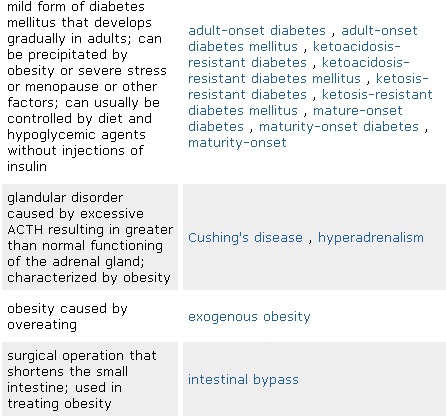 Any more reverse dictionaries you are aware of?