You've likely answered a Twitter poll question at some point. Whether it's to predict the outcome of that day's football game or something silly like choosing a favorite dog breed, Twitter polls have become ingrained into the way we use the platform.
However, Twitter polls have continuously been underutilized by brands and businesses since they were introduced in 2015.
Here are six ways you can use Twitter polls to help drive more engagement.
1. Product Research & Promotion
The most effective way to use Twitter polls is for product research. If you're considering building a new teddy bear, for example, you can poll your Twitter followers on what type of fur color it should have, or even its name. While there isn't currently any evidence that polls have better visibility in the Twitter timeline than other types of posts, their design does make them stand out over regular tweets.
Besides getting customer feedback, you can also drive interest in your products by creating polls about what you offer.
EpiSpa London did a good job of this. They asked followers what product of theirs they should giveaway:
Just 1 day left to vote in our Twitter Poll to decide which product you can #win in our next #giveaway! Vote now! pic.twitter.com/46l2RDnaZ8

— epiSpa London (@epiSpaLondon) May 16, 2016
By listing names of products as choices in the polls, they are helping both their branding and marketing efforts.
2. Create Unique Industry Statistics
Getting real-time results from your audience also gives you the ability to generate thought leadership and actual industry statistics. If your industry has an active Twitter community, consider using Twitter polls to create exclusive industry statistics.
Search Engine Journal did this with their weekly #SEJSurveySays feature. Every week, Caitlin Rulien, the former social media manager, would ask a poll question to the audience.
How much #PPC expertise does an #SEO need? #SEJSurveySays

— SearchEngineJournal® (@sejournal) April 3, 2017
Then, after the 7 days is up, she released a graphic with the results:
How much #PPC expertise does an #SEO need? Here are the results of this week's #SEJSurveySays poll: pic.twitter.com/tYLMPkJZoC

— SearchEngineJournal® (@sejournal) April 7, 2017
Once that was completed, a team member would write a recap post of the results, pulling in additional resources and any related elaboration on the results. This also brought the opportunity to link to other posts on SEJ that are relevant to the topic.
#SEJSurveySays by @sejournal found 64% of marketers go to at least 1 event a year https://t.co/nzgFa7uR9d. Where are you going in 2017?

— Glass Digital (@GlassDigitalLTD) April 4, 2017
This got some coverage by other outlets and Twitter users, and the poll created two additional pieces of content – the graphic with the results and the recap post.
3. Repurpose Content Types
If you have a long-form piece of content, consider creating Twitter polls around the topic to drive continued awareness about the latest information you're sharing.
For instance, if your toy company just released a new toy catalog, you could also your Twitter followers what their favorite toy was in the latest issue. Or, if you address something controversial in the industry in a white paper, you could ask for followers' opinions on it.
Answering Twitter polls only takes a single click, so it's easy to generate good feedback on the content you're already creating, in just a matter of days.
4. Settle Debates For Fun or to Drive Engagement
Depending on your brand and what your products are, Twitter polls can also be a fun way to break the monotony of regular posts. BuzzFeed has a separate Twitter account for polls that has more than 119,000 followers.
Because their target audience has historically been millennials and younger, they often use emojis in polls, which may lead to more votes because of the eye-catching colorful images.
What do you need right now?

— polls (@polls) November 9, 2016
Create fun and engaging polls that speak to what your target audience is interested in, using the same language that fits them and your brand. It can lead to more engagement on your tweets by generating a conversation in the tweet that can help you create more brand sentiment and loyalty with your followers, all without trying to sell them something.
5. Be Present in Current Events
If you're a news publisher or active in current events, creating Twitter polls about what's going on in the world or your country can be a great way to get engagement. Be careful not to newsjack and ask tasteful questions that won't offend anyone.
One good example is Martin Lewis, the founder of a London-based website that helps readers save money. He asked a question this month about the United Kingdom's general election:
Today's twitter poll: Are you going to vote in the General Election on Thursday?

— Martin Lewis (@MartinSLewis) June 6, 2017
With almost half a million followers, Martin's polls frequently get thousands of replies and retweets, which helps him know his followers better and gets him more exposure to other potential new followers (through the retweets).
6. Promote Other Content
While you can't attach images to polls, you can drop in links and hashtags, which is helpful in promoting other pieces of content. Since I couldn't find a useful example of one, I created an example so you can see the format:
Based on my last @sejournal post, do you think emoji #SEO will become a thing? https://t.co/lXtDhdS23N

— Kelsey Jones (@wonderwall7) June 7, 2017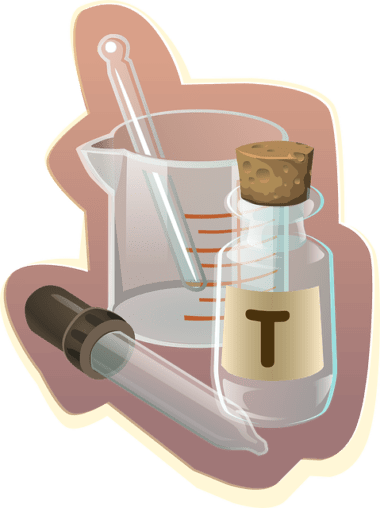 Using Twitter polls to promote your content has many benefits. As mentioned earlier, the unique format:
Drives interest and stands out in the timeline.
Gets users' opinions on the content topics you've covered.
Spurs additional discussion or topic ideas based on the feedback you get.
Summary
Whether you use Twitter polls to help you with a dissertation or get customer feedback on a specific product feature, this tweet format can help you gain visibility and engagement. You can also search by industry hashtags and the hashtag or term "poll" or "Twitter poll" to see what others have done already.
Then consider testing different types of questions, answers, and lengths to see what works best with your audience.
For instance, you might find that votes drop off after three days, so leaving it open for seven days doesn't do much good. Or, using the maximum number of four choices may be too overwhelming, so try narrowing it down to only two choices and see if you get a better result.
Testing can help you get the biggest impact for the Twitter polls you're creating.
Images via Pixabay.