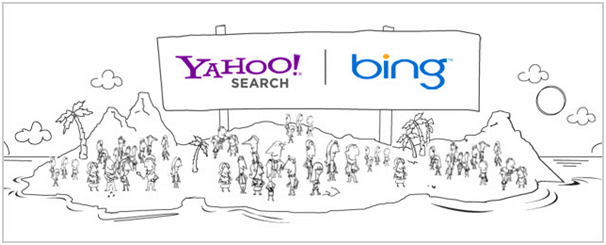 News of the ruling on the case between Yahoo! and Microsoft regarding the continual rollout of Microsoft's search technology into Yahoo's international markets became public yesterday. The ruling comes from a disagreement between Microsoft and Yahoo! when it comes to their search alliance agreement, which was a 10 year partnership that began in 2010. Microsoft agreed to provide the search technology for Yahoo!, as well as power its paid search advertising platform. The agreement also gave Yahoo! payments from Microsoft for a certain amount of time to guarantee search revenue. These payments have decreased since the alliance's inception.
The alliance was created to help Yahoo! and Microsoft work together to be more competitive to their main rival Google, which is still the world's number one search engine.
According to Reuters, Yahoo! CEO Marissa Mayer was attempting to delay the rollout of Microsoft's search technology in Yahoo's Hong Kong and Taiwan markets until a new CEO of Microsoft was announced. Current CEO of Microsoft, Steve Ballmer, recently announced plans to retire within the next year. Reportedly, the reasoning behind this was that Yahoo! wanted assurances that the search alliance still benefits fitted both sides.
The US District Court of Appeal process began when discussions with an arbitrator between Microsoft and Yahoo! ended with a ruling in favor of Microsoft. Yahoo! then filed a lawsuit at the Southern District of New York in an attempt to reverse the decision, according to Forbes.
It was the initial ruling in favor of Microsoft that US District Court judge Patterson upheld yesterday.
In a statement mentioned by Forbes, Microsoft said the following:
"We had a narrow disagreement regarding the Search Alliance rollout in Hong Kong and Taiwan. We have unwavering plans to continue investing in the Search Alliance, now operating in more than 20 countries, and the Bing platform, which is central to our latest products."
Do you think the Search Alliance between Microsoft and Yahoo! was a good idea? Let us know in the comments.
Featured image via Screaming Frog.