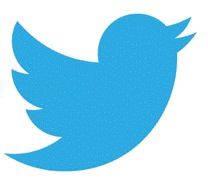 Twitter took the wraps off the upcoming changes coming with their API update version 1.1. This update could have a drastic impact to third-party clients, as the micro-blogging site becomes more stringent to those that mimic Twitter.
What Changes to Expect
As posted on Twitter's Developer Blog, the changes in the Twitter API 1.1 are designed to "foster a consistent Twitter experience." The changes will include universal endpoint authentication, per-endpoint rate-limiting and a handful of changes to the "Developer Rules of the Road."
Among the changes are transforming the Display Guidelines to Display Requirements. That's because guidelines are something that a user can choose to work with or not, while rules are rules. Of course, those who won't adhere to the rules could result to application key revocation. This could include overlooking the proper scaling per device, as well certifying the application by Twitter before the pre-installation.
The micro-blogging site may also be looking to limit the number of users for every third-party tools. It was also stated that developers who need large number of user tokens should work directly with Twitter to acquire them.
On the other hand, they acknowledged that a number of third-party clients already have a number of users more than what Twitter requires. Due to this, the micro-blogging site added that clients who exceed to 200 percent of their current size will need to get a nod from Twitter.
Shifting Developer Activity to Overall Ecosystem
With all of these changes, Twitter hopes that it will prompt third-party developers to refocus their activity on the micro-blogging site's overall ecosystem.
Meanwhile, response from some of the major Twitter client shows uneasy calm. The social network has been threatening to have a more stringent stance against third-party clients for a year-and-a-half now. In relation to this, many developers are already operating under the assumption that Twitter will squeeze the knot around their neck tighter.
Moreover, the impact of these changes won't be visible to users until it takes effect. However, it could also mean a different user experience. The new API version also leaves a hanging question: Will third-party developers, especially those who have helped shape the micro-blogging site, continue to invest in the platform?
As of the moment, it's still early to tell of what lies ahead for Twitter app developer. Furthermore, the impact of these changes to their users remains to be seen.
Twitter developers who are still on API version 1.0 will have six months to migrate to version 1.1.
Source: Twitter Logo |Wikipedia