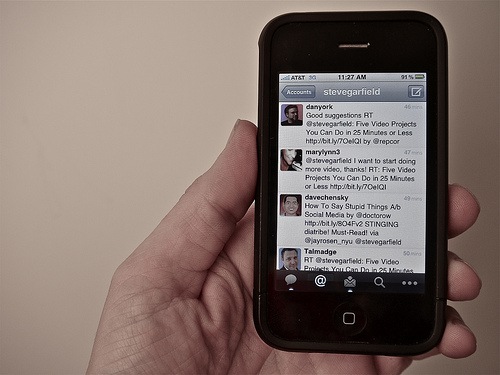 Even as technology giants Facebook and Google struggle to adequately monetize mobile users, Twitter recently announced it is generating the majority of its total revenues from the rapidly growing mobile sector. Adam Bain, Twitter's president of global revenue, recently told The Wall Street Journal:
"We know that mobile is how people access Twitter. It's where people are overall, and we know it's where the business is."
Twitter, which has approximately 160 million monthly users, has indicated that around 60% of those users access the service regularly from their mobile devices.
Although the majority of tech analysts do not believe that Twitter will ever pass Facebook or Google in terms of total revenue, the rapid monetization of the mobile sector indicates that other companies could learn a lot from the popular, micro-blogging platform. Since the format of Twitter ads is identical for either the mobile or the desktop platform, Twitter is able to command the same advertising rates for mobile ads as it does for its traditional ads.
Twitter, which is expected to go public in the next several years, has a private market valuation of approximately $8.4 billion. It does not publicize official revenue numbers; however, eMarketer believes that Twitter produced approximately $139.5 million of total revenue in 2011, and it is estimating that number will almost double to $259.9 million in 2012. While eMarketer does not segment revenue by device, a recent article stated that "on most days" mobile ad revenue surpasses revenue from other sources.
Since Twitter has been able to capitalize on the rapidly growing mobile ad sector, more than half of Twitter's revenue is currently being generated on mobile devices. Do you feel the rapid growth in mobile revenues is sustainable, or is it due to the novelty of ads appearing on mobile devices?
Sources Include: Wall Street Journal & San Francisco Chronicle
Image used under Creative Commons by Steve Garfield