Twitter has started rolling out a new design of its homepage, the page that loads on your browser when you visit Twitter.com and you are not signed in to your Twitter account. Actually it's not so much of aesthetic redesign but more on what are displayed on the homepage. Previously, Twitter.com just gives you the large Twitter header containing Twitter logo, search box, the famous tagline that says "Share and Discover What's Happening Right Now, Anywhere in the World, and the top trending topics.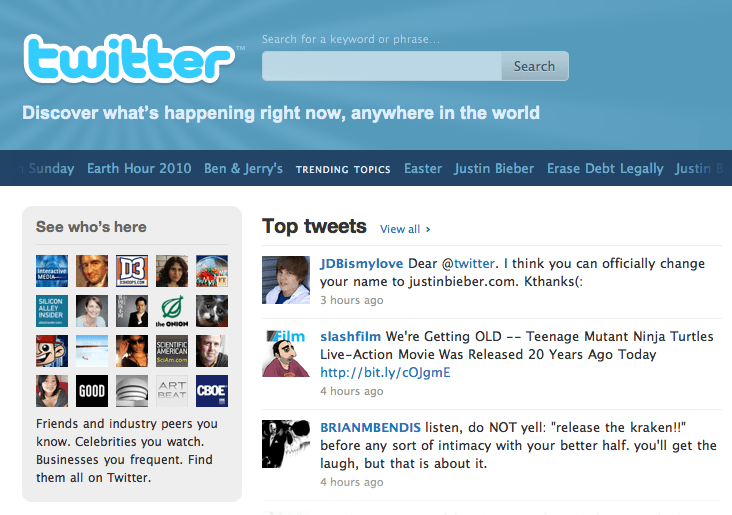 Now, the new Twitter.com while maintaining almost the same header, also now displays randomly selected Twitter users and the top tweets which dynamically change in real-time. The user profiles also has a cool feature which will display the profile summary as well as the user's latest tweet. The top trending topics are now displayed as a marquee-like scrolling link. If you hover on these topics, a tab will top-out briefly explaining while the topic is trending on Twitter.
By redesigning its homepage and emphasizing on those information, the Twitter Blog explains that this is to show that Twitter has now evolved from a mere status updating service to a full network of information participated in by real people and a place where real discussions emerge and happen.