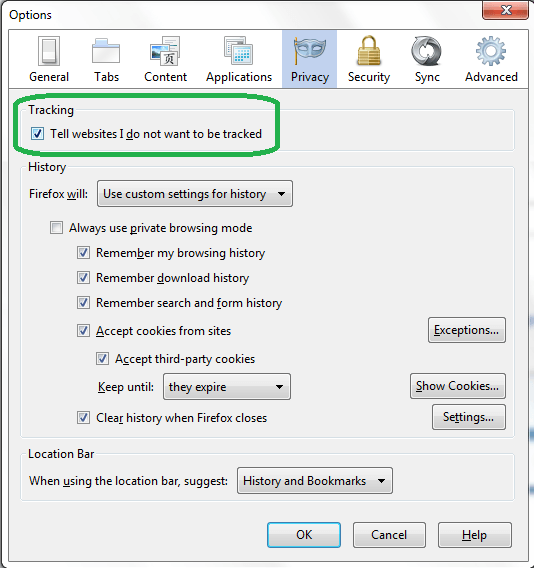 Ed Felten, the Federal Trade Commission's chief technology officer, recently announced that Twitter is now providing support for the Do Not Track feature. The feature, which was initially proposed by researchers in 2009, was first implemented by Mozilla Firefox in early 2011. Since that time, Internet Explorer, Safari, and Opera have all added support and Google Chrome is expected to support the feature by the end of this year.
While Do Not Track already has widespread browser support, websites do not currently have a legal obligation to respect the browser settings. As a result, the majority of sites simply ignore the user's opt-out request. Even though there is not a legal requirement at this time, Twitter has now committed to honor the browser settings regarding user tracking and privacy.
Alex Fowler, who is in charge of privacy and public policy for Mozilla, indicated that Twitter's decision to start supporting Do Not Track was an important accomplishment for the feature:
"We're excited that Twitter now supports Do Not Track and global user adoption rates continue to increase, which signifies a big step forward for Do Not Track and the Web. Current adoption rates of Do Not Track are 8.6% for desktop users of Firefox and 19% for Firefox Mobile users and we see the highest percentage of users turning on Do Not Track in The Netherlands, France and the United States."
Carolyn Penner, a Twitter spokesperson, made the following statement regarding Twitter's Do Not Track participation:
"As the Federal Trade Commission's CTO, Ed Felten, mentioned this morning, Twitter now supports Do Not Track. We applaud the FTC's leadership on Do Not Track, and are excited to provide the benefits of Do Not Track."
Although the idea of being tracked is not appealing to most web users, the number of users opting out remains low due to the associated inconveniences and minimal benefits. Once a user enables the Do Not Track feature, websites are requested to no longer store information about the user and some simple web activities become more difficult. In addition, the majority of websites do not currently honor the opt-out request and users will be tracked regardless of their browser settings.
Do you use Do Not Track? If not, would you if sites were legally required to stop tracking you?
Sources Include: The New York Times, Mashable, & Mozilla Firefox