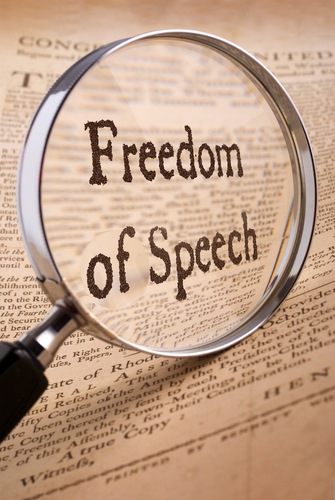 Guy Adams, an LA-based writer for Great Britain's national newspaper The Independent, had his Twitter account suspended on Sunday after tweeting out the e-mail address of NBC's Olympic Coverage President Gary Zenkel. The news correspondent's Olympic Tweets have centered around criticizing NBC's use of tape delays, broadcasting Olympic events on prime time television in America instead of in real time as the events occur in London.
On Friday, Adams frankly shared his opinion of NBC's delayed coverage of the Olympics' Opening Ceremony, calling the network "utter, utter bastards." The Independent's journalist continued to criticize NBC relentlessly and on Friday also tweeted, "The man responsible for NBC pretending the Olympics haven't started yet is Gary Zenkel. Tell him what u think! Email: Gary.zenkel@nbcuni.com." Adams' Tweets also contained numerous other choice words for Zenkel.
On Sunday morning, Adams submitted an online form to contact Twitter after realizing that his account had been suspended. The social media company responded with an apparently automated e-mail to Adams stating, "Your account has been suspended for posting an individual's private information such as private email address, physical address, telephone number, or financial documents." Although Twitter's privacy policy states that users cannot Tweet private information about others, Adams wrote in a column for The Independent that Zenkel's e-mail address is not private, but commonly identifiable and formatted just as thousands of other NBC/Univision employees' e-mail addresses.
Adams also described how he proceeded to contact Twitter's head of European PR, Rachhel Bremer, in order to defend his actions as not breaking Twitter's rules. The journalist wrote to Bremer, "It's no more 'private' than the address I'm emailing you from right now." He also told Twitter's European PR head, "Either way, [it's] quite worrying that NBC, whose parent company are an Olympic sponsor, are apparently trying (and, in this case, succeeding) in shutting down the Twitter accounts of journalists who are critical of their Olympic coverage."
It is unknown whether Twitter would have suspended Adams' account for similar behavior under different circumstances. Had NBC and Twitter not established a corporate partnership for Olympic coverage would the same account suspension have occurred? Ironically, the news attention that has resulted from Adams' Twitter account suspension has brought Adams' controversial Tweet to an audience reaching well beyond his Twitter followers.
Sources Include: Yahoo & Huffington Post
Image Source: Shutterstock