Video search engine Truveo which was founded sometime in 2004 and was acquired by AOL in 2006, is expanding its operations with the launch of localized video search engine portals in eight major markets worldwide. Kicking off this initial localization project are video search portals in 8 major countries, France, Germany, India, Japan, Korea, Spain, Taiwan, and the United Kingdom.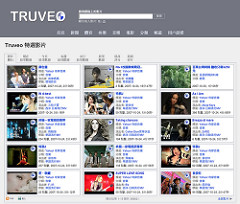 Starting today, Truveo users located in these major countries will have a serving of user generated video contents from thousand of sources across the web crawled by Truveo, in their own languages.
Timothy Tuttle, CEO and Co-Founder of Truveo said that recent explosion of user generated video content has become a worldwide phenomenon that individual users and major media companies have started making their videos available online. This prompted Truveo to make Truveo services to users worldwide. "Truveo's ongoing mission is to index and organize all of the video on the Web so that users can easily find the video they want – no matter where in the world the reside," says Tuttle.
The eight new international editions of Truveo video search portals will feature popular, high-quality video of regional interest. The international portals will allow Truveo users to locate and explore videos in their native languages.
Truveo is continuously working closely with major regional content providers to make their video available on the hundreds of website powered by the Truveo video search network.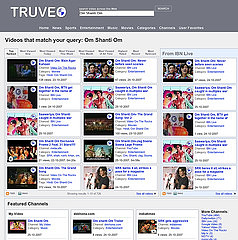 Truveo will be rolling out video search portals in some other countries such as Australia, Brazil, Italy, Mexico, the Netherlands, Russia and Turkey over the next two months.