Last week Google announced their Top Contributors to the Google Help Forums. For those of you who have had a need of help, there's a solid chance you may have run across one or more of the following helpmates over time. Some of these people have literally helped millions across the spectrum of Google products. Here's a look at the top Google Help Elves just before Christmas time.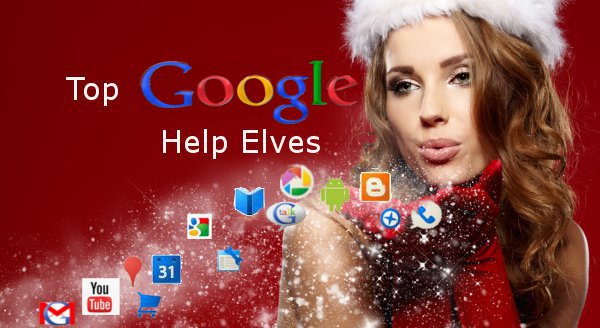 By way of honoring, even introducing these great Google "elves" (hey it's Christmas), the folks at the world's favorite search company created this very nice website. Google Top Contributors site shows interested experts how to become contributors, even offering a look inside Google employees within the help matrix. You can join up to help here too. Doing our part of saying "thanks" here's some mini profiles.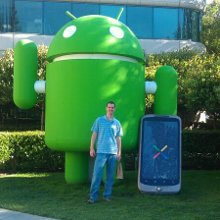 Jay Lee
is a Top Google Apps Solutions Architect in Pennsylvania. You can check out Jay's full profile
here
, but Jay currently works for Dito and for Philadelphia Biblical University as an IT and/or app guru. From his own g+ tagline, Jay has:
"10+ years in the IT industry. I focus on Google Apps, Chromebooks and now Google Glass but I'm easily distracted by anything tech related or the word Google on it."
Jay is also a Google Apps Certified Deployment Specialist, and author of several Google tools authoritative publications. Thanks go out to Jay for having relieved maybe a million points of pain for users.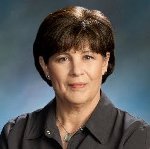 Theresa Zook is a Google AdWords Certified Google AdWords Top Contributor who is also co-owner of All About Clicks, a SEM & SEO agency focused on small and medium sized businesses. A side note here is, SMEs are just the sort of people who need such experts to lend a hand.
Theresa's company helps small businesses deploy their click programs, and she helps people in the forums with the tough issues surrounding the complex world of AdWords.
You can check out Theresa via her g+ profile here or via her help profile above if you have questions about PPC, the evolution of the marketplace, or other advice about AdWords.

Moritz Tolxdorff is a Linux administrator in Essen, Germany. Moritz volunteers to help across Google's help forums, but primarily on topics dealing with Google Plus. Here is his g+ profile so you can see what else he is into plus his posts. He's been a Linux administrator for several years and has contributed to The Next Web, Mashable, and other media.
Moritz's list of linked discussions pretty much needs a library of its own in my view. To be honest, of all the top Google elf peeps I have seen, his offerings somehow seem the most idealistic and unselfish. Google should also give out some sort of Top Geek award in my view.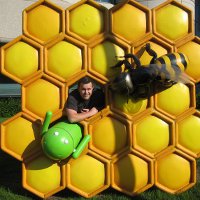 Eric Jones is one of those fellows who seems to be into helping others totally for the pleasure of just that, helping. In fact, his forums profile reveals nearly nothing about him. I had to investigate Jones via searches for him + Chromebook on g+ just to find out who he is. Sorry Eric, it had to be done.
Eric is a self professed nerd who evidently was some super secret spook computer guru (okay I am guessing) at one point. The Texan says he fixes hardware, and alludes to the fact his work is with "soldiers", but he won't say which ones. Ergo my surmising his location at or near Fort Huachuca in Arizona, had something to do with the U.S. Army Intelligence Center and the U.S. Army Network Enterprise Technology Command (NETCOM)/9th Army Signal Command, since that's their base of operations.
I won't talk about my own security clearance, but suffice it to say Eric is well suited to help you out with your hardware issues. Interesting huh, how wide a swatch of personalities there are engaging at Google? Whatever. Thanks for all your help to many Eric.
Darrell Webb is an environmental engineer. How does that help anyone visiting the Google help forums? For one, Georgia Tech still churns out some technical wonders where graduates go. Darrell's work up there in my old stomping grounds of Northeast Georgia entail figuring out how to fix lots of stuff. He is co-owner of an environmental consulting firm in Norcross, GA that, among other things, sets up environmental monitoring systems for landfills and other uses. Advanced Environmental Management, Inc. (AEM) is one of those businesses right in the grove where needed support mechanisms for sustainability go.
You can say howdy to Darrell here at his g+ profile, or just drive on up to Rabun County in the Blue Ridge foothills perhaps? Yes, I was a hillbilly once too. His company's offices are actually in Norcross, back on the beaten path. As for his Google products expertise? Just ask him anything.
The video below introduces still more Top Contributor stuff, and a look at how they help support Google's product communities.
Photo credit: Christmas Elf – courtesy © T.Tulic – Fotolia.com