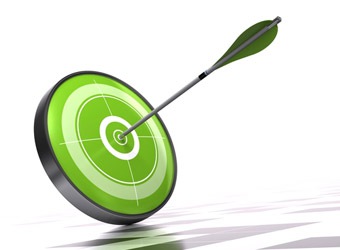 Inbound marketing to attract high-quality links is a critical path to improving your website's search engine ranking, increasing brand visibility, and gaining targeted referral traffic. It's long been known that backlinks from respected sites within a niche can translate to greater credibility—and higher conversions—for the linked-to website.
However, link building alone won't necessarily help you achieve a top search engine position or convert prospects to leads and sales. To achieve big results without a big budget, you need to soak up and convert as much non-paid search traffic as your market has to offer. To do that, you'll need to "prime" your website for maximum effectiveness. This article discusses five areas of focus to get your website "inbound ready":
Get the Technicals Right and Welcome Them in the Door
Build Trust and Maximize Conversion Rates
Become an Authority with Linkable Cornerstone Content
Get Social, Listen, and Respond to Your Market
Outrank Competitors by Mastering Link Profiling
Get the Technicals Right and Welcome Them in the Door
Page Load Time
Page load time is critical to maximizing the number of visitors who remain on your site long enough to engage with your content. The pace of modern life is lightning fast, and today's users have little patience for slow-loading web pages. With all the other Internet resources they have right at their fingertips, searchers can be fickle. Most will quickly abandon pages that take too long to load in favor of the next intriguing-looking link.
You can test your page load time on sites such as pingdom.com. The tool will give your web page a performance grade of so-many-points out of 100 (e.g. 85/100). It will also tell you how many seconds it took the page to load, as well as provide a good deal of other detailed technical information. This article at Six Revisions covers 20 different speed testing tools for your website.
One way to achieve faster load times is by simplifying the design of your web page. There are, however, ways to create richer pages while still minimizing page-load times, just as there are numerous other ways to achieve faster page loads. This article from the Yahoo! Developer Network will tell you more about them. Much of the information is highly technical, but even the average website owner should be able to implement many of the general concepts covered. If all else fails, an experienced web designer or developer should be able to help. A more user-friendly article targeting WordPress websites offers tools and ideas for speeding up the load time of your WordPress site.
Title Tags and Page Descriptions
Title tags can have a huge impact on click-through rates. They are found at the top of your browser, on search results pages, and on other websites such as social media sites. Use descriptive phrases when creating your title tags, and make sure they match the actual content of your web page. An SEOmoz article on title tags offers readers some helpful advice.
The meta descriptions of your web pages are also crucial to click-throughs and conversions. Make them keyword-rich and especially descriptive within the first five to seven words. Include an intriguing one-sentence or two-sentence summary of the page content in your meta description, which will give you a jump on your competition in your social media site descriptions. For more information on this important page element, read this article on meta description tags from High Rankings.
Make sure your descriptive titles and meta descriptions are accurate. You have little to gain by attracting visitors through misleading descriptions, only to have them leave the page as soon as they realize that the content was not as described. You also actually stand to lose credibility with this tactic, which will not bode well for your brand. Accurate title tags and meta descriptions are critical since they can lower your site's bounce rate (the number of visitors who leave your site after visiting a single page). However, bounce rate is a complex metric, and a higher bounce rate is not always an indicator of poor site performance. For further information on this metric, see this helpful article on bounce rate.
For further reading on these metrics, see Will Critchlow's SMX presentation on Common Technical Mistakes.
Build Trust and Maximize Conversion Rates
The amount of trust users place in your website will be a significant determinant of the overall conversions you can expect to receive. Trust is absolutely essential to conversion rate optimization (CRO) and is based on the perception your website creates not only about your trustworthiness, but also about your credibility, expertise, and authority in your niche. SEOAware tells us there are three trust factors that affect your website: appearance, usability, and text formatting. I would add a fourth: reliable information. For eight tips on enhancing your website's trust factor, visit this post at NetConneXion. Another article, at SocialMediaToday, offers 10 tips for establishing credibility.
A Word About CRO
As mentioned above, conversion rate optimization is largely based on trust-building. However, several other factors play a role, as well:
Effective Traffic-Targeting
Well-Crafted Promotional Copy
Strategically Designed and Tested Landing Pages
Clear Calls-to-Action
Absence of Distractions
Become an Authority with Linkable Cornerstone Content
Cornerstone content consists of all the authoritative informational resources you provide on your website that offer value to your visitors and help them achieve their goals. This content can include articles, blog posts, guides and tutorials, research reports, and more. In addition to helping your visitors, cornerstone content is designed to attract links, improve SEO, and build the authority of your website. As you add to your library of linkable content assets over time, you will gradually increase the number of backlinks to your website, which will continually improve your search engine ranking.
Brian Clark, at Copyblogger, explains how to create search-engine-friendly cornerstone content.
Authoritative Guides and Other Linkable Content Assets
The value of high-quality, well-researched guides, tutorials, and other evergreen content (i.e. content that isn't time-sensitive and, therefore, doesn't go "out of style") can never be stressed enough. This type of content can help establish thought leadership, authority, and credibility within your niche, which will help build your brand, make your website stand out, and make your web pages rank higher in search engines. This, in turn, will bring you even more traffic, and this will increase backlinks still further and basically create a self-perpetuating cycle of giving information and receiving backlinks, which grows your influence and thus creates even greater demand for your content.
The best way to handle your archived cornerstone content is to link to all related content from a centralized location (i.e. landing page) where visitors can go to find the specific information they need (e.g. article, guide, report, or tutorial). Using appropriate keywords on your landing page(s), as well as in your content, can help your landing page(s), and potentially your content pages, rank higher in search engines.
Guide and Content Asset Planning and Production: As Razorfish's lead content strategist, Rachel Lovinger, says in Content Strategy: The Philosophy of Data:
"To make content comprehensive, we determine content requirements for a site, inventory of existing content, identify gaps, evaluate possible sources for additional material, and manage the process of getting that content into production."
Whether you write the content yourself, have an employee write it, or hire a contractor to do the job, you'll need to determine the types of content your target audience will find valuable, as well as your specific goals for that content. Then you'll need to decide on a production timeline and create an editorial calendar to help you stay on course with producing it. Publishing new cornerstone content on a regular basis will keep visitors who are interested in your field coming back for your latest informational offerings.
Blog Content
A blog is a key component of an effective website, and it is indispensable to creating a comprehensive content strategy. Blogs are well-suited to branding and traffic-building efforts for the following reasons:
Search engines love fresh content, and blogs are typically updated more often than static web pages. This can keep your site on Google's radar, and this makes your content more likely to rank in search results and allows you to use internal linking strategies to entice visitors to other pages on your website when they visit your blog posts.
Blogs are more user-friendly and, therefore, easier to update than static web pages since they require fewer technical skills to administer. Unlike standard web pages, blogs generally require minimal to no understanding of HTML coding since most blogging platforms provide short-cut methods for handling the more technical aspects of content formatting and link creation.
Blogs are an excellent way to present helpful content that establishes credibility and thought leadership, while attracting inbound links. They provide greater flexibility than static web pages and allow businesses to deliver industry news in a timely manner, which helps others respond more quickly to developments within their fields.
Blog Content Planning and Production: As in the case of guides and other authoritative content assets, your blog requires a plan for effective content production. These five tips for better content planning can put your blog planning and production into clearer perspective and help you develop a workable strategy that integrates your blogging with your business purpose.
I also recommend reading the complete guide to business blogging by the Skyrocket SEO team.
A Brief Note on Siloing: Siloing is a technique that can help you organize your website content in a way that will be more beneficial to your site's SEO, which should ultimately improve conversions. Siloing Revisited, at Search Engine Guide, defines siloing as follows:
"In its simplest terms, siloing is a site architecture technique used to split the focus of a site into multiple themes. The goal behind siloing is to create a site that ranks well for both its common and more-targeted keywords… By implementing proper siloing, site owners can ensure that their pages rank well for theme-specific keywords, as well as general site keywords."
For specific recommendations on proper siloing using either of the two types of silos—directory silos or virtual silos—read the remainder of the article at the link above.
Get Social, Listen, and Respond to Your Market
Every B2B or B2C website needs an effective social media strategy. This means developing a plan for creating, maintaining, and optimizing your company's business presence on all the social media platforms that are relevant to your niche.
The Main Platforms:
Twitter
Facebook
Google+
LinkedIn
Some of the Other Major Players:
Pinterest
Tumblr
Foursquare
Flickr
YouTube
Steps for Getting Started with Social Media:
Assess: Determine your current social media status and the goals you hope to achieve.
Select: Choose the most relevant social media platforms.
Plan: Develop your strategy. Decide how many networks you'll use, who will handle your campaigns, how often you'll update, what you'll post, etc.
Join: Set up your profiles/company pages.
Listen: Monitor your social media sites regularly.
Talk: Post intriguing or helpful content regularly. News and updates are fine, but resist the temptation to sell or promote your business all the time. Just be helpful in ways that relate to your niche. People will appreciate it.
Steps for Maintaining/Optimizing Your Social Media Plan:
Engage: Respond to feedback. Never ignore questions or even negative feedback. Be diplomatic, even sympathetic, yet professional.
Troubleshoot: Handle difficult issues as needed. Find out why that customer is unhappy, and do your best to resolve the problem. You might just win him/her over, along with all the other people he/she knows or influences.
Automate: Set up your blog to post automatic updates to your social media accounts.
Integrate: Use software that lets you post to multiple sites simultaneously (e.g. HootSuite, TweetDeck, FriendFeed, etc.).
Evaluate: Reassess your social media plan regularly. Figure out what's working and what isn't, and do your homework to find out why.
Adjust: Tweak the plan when needed to get back on track. Don't be afraid to experiment. To a great extent, social media is just one big experiment, so keep testing until you find out what works for you.
Outrank Competitors by Mastering Link Profiling
It is crucial when planning your content strategy that you have a solid understanding of your link profile and how it compares to those of your top competitors. The link profile of your site refers to:
Link Structure (e.g. targeted vs. non-targeted)
Link Velocity (link growth over time)
Link Strength (See the link metrics Infographic produced by Orange Line where we surveyed more than 500 top SEOs globally for their opinion on what makes a good link partner.)
Understanding your link profile in detail allows you to strategize the creation, placement, and promotion of your content in order to outpace your competitors in organic search in the most cost-effective manner. Conversely, not understanding your link profile can cost you significantly more than is necessary to achieve a top position, or even worse, it could harm your website rankings.
Modern day SEO is not about "gaming the system." It's about understanding your competitors intimately and outpacing them over time with the distribution of quality content.
For more detail on this topic, read my SEOMoz article on strategic link building.
Inbound Marketing Takes Time
All of the above factors are critical parts of your website's inbound marketing and link-building strategy. And while implementing all the recommendations presented here will take time, the important thing is that you start learning what's involved in getting your site "inbound ready" and then gradually begin working toward full implementation. Good luck!
Image Credit: Shutterstock / Olivier Le Moal