Whether it's online or offline, words help sell products.
If you are setting up an e-commerce store you should take the time to really focus on your product descriptions. This can deliver a wide range of benefits, which I'll describe later in this article.
How is online selling different to offline?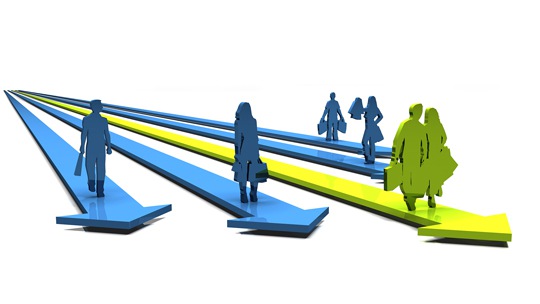 When it comes to product descriptions there is actually little difference between selling online and offline.
Attracting Attention
The first step to selling anything is to grab people's attention, period.
Online:
Writing unique product descriptions complete with meta titles will help your items get noticed.
For example, if you're selling cameras online, writing a unique product description and meta title will make each of your cameras more visible to long-tail traffic.
If you use the make and model number in your titles and descriptions you will get the attention of people who have searched specifically for that camera; even better, these particular visitors will be warm prospects.
Offline:
A similar principle applies to offline selling. If you have a camera shop, you need to get the attention of people passing by.
Rather than being vague and displaying a sign that says you have a large selection of cameras, you can exploit your competitors' or manufacturers' marketing dollars by promoting the same specific makes and models that you've seen recently advertised on TV or in newspapers in order to trigger recognition in people's minds.
Enticing Customers In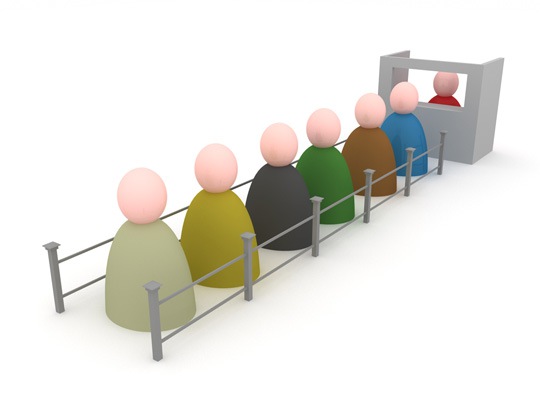 Once you've got a potential customer's attention, the next step is to entice them into your shop.
Online:
If you've written a unique meta description for each of your products this will usually be displayed in the search engine results. This is your opportunity to entice people to your site using these two lines of text – why should they buy a camera from you and what's in it for them?
Tip: If you don't have time to write unique meta descriptions for every product, you can outsource the work to a professional copywriter.
Also you should make sure the first couple of lines of your product description on-site are appealing, as these may be picked up by the search engines and used as your meta description.
Offline:
Getting people to look in your shop window is one thing – you need them to come inside.
You of course don't have a meta description to entice them but you can use words in the same way on your promotional materials to make them want to come in and find out more.
Selling the Benefits
Online:
Once people are on your site and viewing your products, the descriptions themselves need to really sell the benefits of each camera.
The chances are there will be lots of online camera shops selling the same makes and models but many of these will use the manufacturer's stock descriptions which are usually completely feature-driven and quite dull to read.
By writing unique product descriptions that appeal directly to your target market and promote the benefits of each camera as well as the features, you should sell more cameras online.
Offline:
In an offline shop, the principle remains the same but you can communicate the benefits verbally rather than by the written word.
Think about how buying a particular camera is going to have a positive effect on that person's life and then sell them the benefits.
Conclusion
If you don't do anything different from your competitors and just use the manufacturer's product descriptions online, the choice will come down to price.
Whether it's online or offline, if you put in a little bit more effort to grab people's attention, entice them into your shop and sell the benefits of your products, you will reap the rewards.