There's so much information out there about SEO—and a lot of it, as you've probably seen, is wrong. For example, when I sat down to write this article, I did a simple Google News search for SEO. The first thing that popped up was "7 Common Lies Your SEO Agency Might Have Told You," from Forbes.
People have been claiming SEO is dead for years. People have been claiming SEO is either "the most important" aspect of your digital marketing, or "irrelevant". If you throw a stick in New York or San Francisco, you'll probably hit an SEO expert. (And if you throw that same stick in other parts of the country, you might as well.)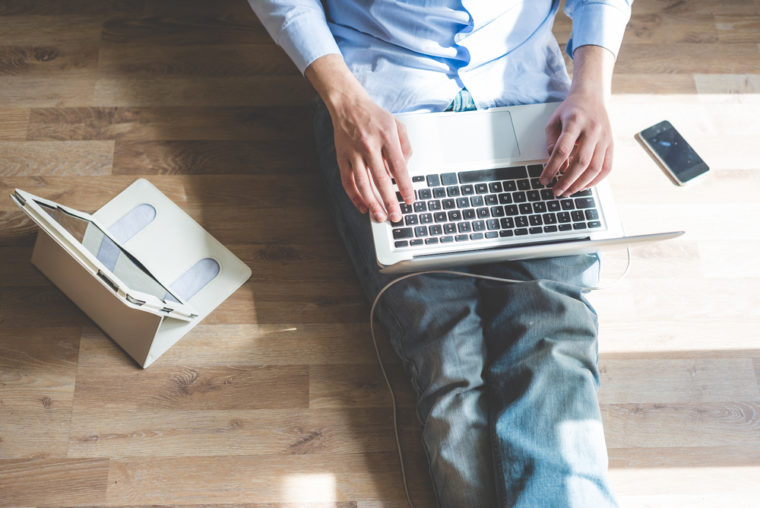 What is the deal with SEO? Where's it been? Where's it going? Let's take a quick look.
SEO 101: The Far Past
"In the beginning…" I'd say SEO began as akin to an IT job. It was more about technical best practices and manipulating code. People built multiple sites, microsites, and mirrored sites. From a money standpoint, we thought of it the way we think of technical management budgets. It was a luxury, not a commodity. Most of the work was reserved for foreigners or 'IT guys' and it never really factored into marketing decisions or line items.
SEO 101: The Closer Past
Google got hip to the game probably around 2004/2005, if not a bit earlier. With the penalization of black hat techniques combined with the fact that SEO was becoming a strategic advantage for some organizations, SEO became a tool for branding, marketing, and sales. This is when you saw it move over to marketing budgets and CMOs care about it more, even if they didn't fully understand the functionality of it.
This is where it got interesting. As SEO became more relevant to core business strategies, you had an explosion in both 'SEO experts' and SEO DIY options. Moz, SEMRush, Keyword Estimator, WordStream, KWFinder, and a host of others all popped up.
The sheer economics of what happened with SEO was this: because there are so many experts and options around, SEO buyers expect a low-cost option. I've seen this with my work, honestly. I'll meet with someone interested in SEO services and explain that doing it right can cost $5,000/month and you might not see any tangible results for 6-7 months in terms of ranking for business-driving keywords. They usually balk and assume they can find a cheaper option or just do it themselves.
SEO 101: The Present
That's where we are—and at the same time, there's a shift within SEO from a keyword focus to a topic focus.
So what's next? The present is a saturated market. I've seen $90 cost-per-click for "expert SEO service" in AdWords—and people are paying that just to get a few new leads in their funnel. As of 2012, there were already 13 million total blog posts with SEO in the title. It's a huge, multi-billion dollar space—although, at the same time, 37-percent of local SEO consultants are seeing less than $30,000/annual in revenue. (A little less than 10 percent are reporting making $500,000/annual or more.)
This all brings us to the future.
SEO 101: The Future
What's next? My early thoughts:
Tools or technology may overtake or disrupt the practice again, as is happening in most industries over the past half-decade.

I think SEO will stay within marketing at most enterprise companies for the foreseeable future, but there could be a shift back to IT or even to Operations. I think this would be driven by a better appreciation of SEO's value when done right. In many marketing departments, it's just a 'thing' that happens around various campaigns; it's not integrated as well as it could/should be, and that partially explains why the cost is being driven down so much. It makes sense in marketing because of ties to content and PR, but we could see a change there.

Will SEO become the new PR? This idea has been kicking around for years. I don't 100-percent see it—the people who go into PR and the people who go into SEO are typically

very

different in terms of how they approach their work and the overall business, so I couldn't see a CMO telling her PR people, "You gotta become SEO experts now." It could be a smart business move to align SEO and PR more, but I don't think many companies are close yet.
In short: SEO is going to continue to change and evolve, especially as we get more and more into mobile as a business driver. We all claim to know the space, or a section of the space. What we need to commit to now is growing and changing with it.
Editor's Note: To learn more about the future of SEO and where links are heading, listen to this Marketing Nerds podcast with Eric Enge.
What other short-to-intermediate term predictions do you have on SEO?
Image Credits
Featured Image: DavidArts/DepositPhotos.com
In-post Photo: peus/DepositPhotos.com