In the real estate business, it is common to use long tail keywords in SEO and AdWords campaign optimization. But it says a lot when a real estate portal website manages to be among the top five in their search category with head keywords in less than a year. It's not hard to invest a lot of money in AdWords, if you have deep pockets, but to manage a move like that with a balanced visibility of paid and organic is tricky in any industry.
Boligportal.dk, a real estate portal in Denmark, has managed to move into the Homes & Apartments For Sale category, ranking #7 organically, and #2 in paid visibility in a mere 11 months. Hanne Hasseriis Gormsen, Online Marketing Manager at Boligportal.dk, tells us about their journey and how competitive intelligence plays a big role in their success:
"Boligportal.dk is 15 years old and for a long period it has been possible to sell properties from within our portal, but in June last year, we re-launched this section of the site and are focusing on the sales market as well as the rental market. We are now on a journey and have come a long way strengthening our brand, but we will continually improve our efforts in relation to search marketing, as we consider it an important part of the customer journey."
Hanne is responsible for BoligPortal.dk's activities related to search marketing, display advertising, and social media marketing. She enjoys working in an organization where non-paid online marketing activities, such as content marketing, email marketing, and website optimization are conducted in close coherence with paid advertising. Apart from working at BoligPortal.dk, Hanne has experience with online marketing from the automotive and consumer electronics industries.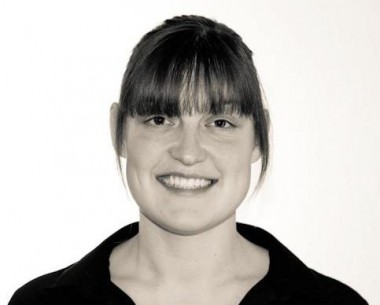 There are many challenges in the real estate industry in Denmark when it comes to being completely online versus physical agencies.
"First of all, in Denmark, you traditionally use a real estate agent to buy or sell a property. So being a successful online-based real estate portal is also a question about changing the mentality and behavior in relation to buying and selling a home."
Many people don't even consider an online portal. which leads to an awareness challenge for solely online real estate portals. Boligportal.dk uses various marketing channels to provide more awareness for the portal and the advantages over using real estate agencies. To direct traffic to their website, they use paid and organic search marketing, as any clever online business would. Since the domain has been around for a long time with quality content and linking, their organic visibility in Homes & Apartments For Sale got a good head start, even though it's a somewhat new venture for the company. The key here seems to be a good balance and competitive intelligence.
The Winning Search Strategy
Boligportal.dk began their marketing for Homes & Apartments For Sale with AdWords to penetrate the market while gaining good organic visibility. This was their winning search strategy and it seems to have paid off while they were trying to build a presence. [pullquote]"In a perfect world, you would have only organic traffic, but in the real world, that's not the way it goes. We are trying to balance it."[/pullquote]
Hanne talks about how the real estate industry is very competitive and on top of that, the portal needs to create a mentality change so consumers feel safe and secure buying or selling properties through an online portal.
The goal is to show consumers that the middleman real estate agency isn't always necessary. Sometimes it is just enough to introduce the buyer and seller and the rest is up to them.
"Often, as a buyer, you have various questions when you go see a property you want to buy. In many cases, it is the seller – and not the real estate agent – that can answer these questions. It is the seller who knows the neighborhood, schools, the state of the house or the apartment."
They are trying to make a direct link between seller and buyer the same way they do with tenant and landlord. This type of change in mentality requires an aggressive search strategy to have a strong enough effect. Imagine a traditional balance scale; tipping the scale with an aggressive investment in AdWords allows the organic visibility to slowly stabilize while the investments gradually decrease.
This strategy is similar to what Boligportal.dk originally used when they were growing in the Homes & Apartments For Rent category.
"We have been in the rental business for many years now and I hope it doesn't take the same amount of time to build the same strong presence within the Homes & Apartments For Sale category. But I am sure it will take some time."
I told Hanne that Boligportal.dk was actually ranking #1 in paid visibility and #8 in organic (this was the situation on April 2, 2014).
"At this point our presence is strong, but in a competitive market you can not afford to settle. It is important to us to continually improve our efforts."
Companies cannot rely on paid advertising for visibility forever, and Hanne knows that. They have begun content marketing to produce relevant information to meet the users' needs and to build a strong organic presence. We can already see this strategy is working.
Content Marketing for a Balanced World
Hanne believes it is all about combining social media and valuable content customers can use. This kind of content can come in so many different forms: videos, blogs, infographics, etc.
"The main objective of our content marketing efforts is to produce relevant guidance and information for our customers. Besides doing that, we use our content to build a stronger organic presence."
The question is how do we balance content so Google and the user are happy? There are so many needs to consider, but Google and your users' needs are not necessarily a different. We all know Google is working very hard to ensure their search results are relevant to the user.
"We so often talk about relevance. It is the main keyword in producing good content for both our users and Google. If we can offer relevant content in our website, landing pages, and social media channels, there is no reason not to."
Hanne stresses the importance of following Google's guidelines and appealing to the user with a nice design, while acknowledging it is always difficult to balance looking good and optimizing.
[pullquote]"You just have to mix it up."[/pullquote]
The Importance of Search Visibility
For most of online-based businesses, Google visibility is a major factor in creating traffic and conversions.
"Search is a very important traffic generator. As a low funnel channel it generates a significant amount of traffic and conversions."
Boligportal.dk tries to follow the customer in all stages of the life cycle and Google is a big part of that. A television commercial or display ad builds awareness, but often consumers go to the Internet for more information and Google is the gateway to this information.
Even though they might get some traffic from direct type-ins, it is not the kind of traffic the company can rely on for optimal lead generation. They rely more on their presence in search when the consumer doesn't know who they are and yet is looking for something they can offer.
"When someone expresses a need to know something about properties or the real estate market, we need to be present in the search results. Besides that, we rely on brand recognition and thoroughly optimized ads and meta tags to be the link clicked."
How to Use Competitive Intelligence
Boligportal.dk monitors both their performance and their competitors. On a keyword level, they identify strengths and weaknesses, which are turned into actions points and optimization projects. Any online company should find their relevant keywords and actively monitor the use of those keywords among their competitors.
"Because we track our competitive landscape it is quite obvious to us which groups of keywords we need to work on. If we can see that one of our competitors are growing stronger with a certain keyword set, we try to optimize to be strong there as well."
Some companies might focus their search marketing on long tail keywords, but Boligportal.dk covers all of their bases. One of the cornerstones of real estate is a localized strategy, even though generic head keywords really move market shares.
"Of course, it is quite a lot of work having landing pages and AdWords targeting so many small towns in Denmark, but that's the only way to be able to provide a relevant landing page and AdWords campaign."
Success doesn't come easy, but good competitive intelligence from all areas of your business makes your life easier.
In the Danish Homes & Apartments For Sale category, the real estate kings have a large share of the market. We can see boligsiden.dk has over 25% of the market share while the rest of the top five domains are below 10%.
However, a glance at the twelve week overview of the top five domains in the Homes & Apartments For Sale category shows Boligportal.dk has been one of the big boys the whole time. This data is based on the top 20-25 most searched and competitive, generic head keywords.
Boligportal.dk tends to focus on the real estate kings as their competitors instead of similar portals. Their main competitor strategy is to change the real estate industry in Denmark, which means focusing on competing with real estate agencies because of their huge market share. There is a saying: when you compare yourself to the best, you become one of them. So how do they take advantage of this competitive intelligence?
"We want to be present no matter if you search for a rental or a property for sale in any part of Denmark. If we find out that our competitors are strong in a particular area, then we know where to focus our efforts to be as strong as them or even stronger."
Hanne says it is important to work on the weaknesses your competitors are succeed in. She also mentions we cannot fix everything in one second. They use competitive intelligence so they can react to any opportunities or threats as they appear.
"I don't doubt for a second that our competitors are trying to outdo us. We just have to be a step ahead all the time."
I don't know about you, but here is what I learned:
Work hard to balance your search visibility
Perfect your content strategy
Know your competitive landscape
Use competitive intelligence to stay one step ahead of the competition at all times.
I would like to thank Hanne for the wonderful talk and for sharing her story with us. It was truly a pleasure and a great lesson in search strategy for aspiring online companies to take advantage of in their competitive intelligence. I look forward to seeing how Boligportal.dk takes on the real estate kings in Denmark. Will you be following their progress?