Reddit is an online community that is completely user-driven. Posts and images are separated into subreddits based on various topics. Rohit Thawani, the Director of Digital Strategy at TBWA\Chiat\Day and Garrett Tillman, the Senior Social Media Manager at Trulia, kicked off the fourth day of South by Southwest Interactive 2014 by talking about all the ways that brands mess up (and kick ass!) on Reddit, which gets millions of visitors per day.
Thawani and Tillman gave several tidbits of information that could help in industry or vertical, which mostly included things that brands shouldn't do. The overarching theme to their advice was for brands to be genuine and not try too hard. Regular redditors (Reddit users) will be able to tell when an account is fake or representing a company. Easy giveaways included posting memes with their own products featured or trying to post content with accounts that are only one day old.
Reposts of the same content, using hashtags (which aren't clickable or used on the site), trying to use hip lingo that isn't in Redditor vernacular in several different sub-reddits was also a dead giveaway that it was a brand or company account trying to be something they aren't.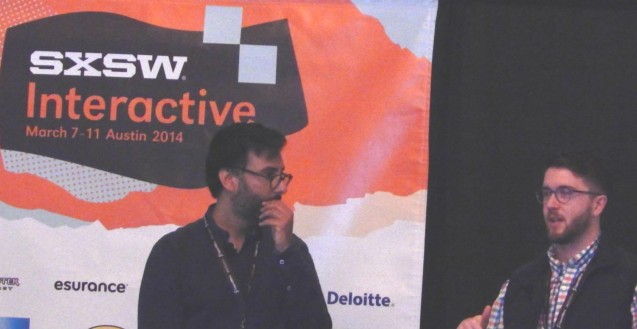 The Reddit Community
Knowing the community is one of the main things to having a successful Reddit presence as a brand or company. The common Reddit age range is 18 to 40, with the majority being male, according to Thawani and Tillman. Besides not using awkward language as mentioned above, brands trying too hard shows that:
¨You don't know your community. This has no bearing, no meaning to the users of Reddit.¨
Again, knowing what interests the Reddit community is crucial, as is being open and honest. Sponsoring a post on Reddit is recommended for brands because it shows transparency that this is a post by a brand and they aren't trying to hide anything.
One such example was Nissan, who created a post stating that they were from the Nissan marketing team and were new to Reddit. They told the community about their plans for selling a Nissan Versa on Amazon and what they thought. This lead to a discussion about the craziest things that redditors have seen on Amazon that they want, like horse masks or celebrity pillowcases. To further engage with the community, the Nissan team started buying the things users mentioned and shipping it to the people who wanted it. This generated great engagement and a positive experience for Reddit users, especially since Nissan wasn't necessarily asking for anything in return.
Be Playful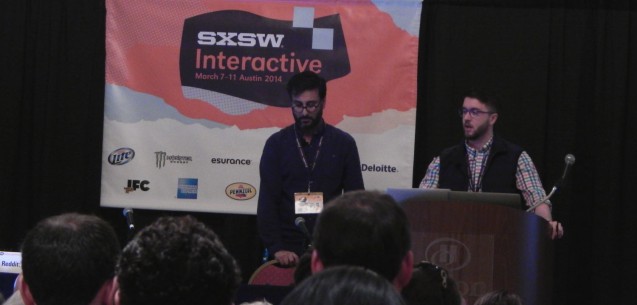 Thawani and Tillman also recommended being playful and quirky on Reddit as a brand. For example, a redditor posted an angry image and message of his Fathead order, which was supposed to be a Tom Brady wall decal. Instead, he got Tim Tebow. Fathead saw the post and immediately overnighted the original customer every single Fathead of Tom Brady, which he then posted about it (unprovoked by Fathead).
Tillman stated that content like this shows that a company has done it right:
¨You know you've done it right when people from the community are organically posting or posting in other places your company hasn't.¨
Other Reddit Marketing Tips
Here are some other tips that the panel gave us, in bullet form:
Follow these subreddits: Heil Corporate, Shut up and take my money, Circle Jerk (NSFW, what the community is sick of talking about), Expectations Versus Reality (advertising versus actual products)
Recommended tools, plugins: Reddit Enhancement, Metareddit, Reddit Visualizer, Reddit Investigator (look up information on Reddit users, use with discretion)
Look at trending topics and what people are talking about and jump in to make it awesome (Wordbank is a good example where a zoo could have jumped in, or an animal artist)
Lurk, then engage (take baby steps), and if you fail, redeem yourself
Main Takeaway
¨This is a community of specialists. People have obsessive interests…Redditors view Reddit as a safe place where they can go and be themselves. When brands try to intrude, they take it personally.¨
All images taken by author.