Sharing stories on social voting and bookmarking sites both grows your social media profile power and enables you to reach your audience. Surprisingly enough, being one of the most important element of the story success, proper tagging is very often overlooked.
Let me first make it clear why you should do at least some research on relevant tagging before sharing the story:
Relevant tags ensure your story is seen (found) by people interested in the topic;
Proper targeting ensures your story is voted for, hence you have more chances to get it hot;
Relevant tags make it less probable you will be attacked by social community trolls (yes, most popular communities do have them).
StumbleUpon has one of the most intricate network of tags and categories – so let me share how to use correct ones: make sure to use tags popular within the community (using relevant keywords isn't enough).
1. Identify a few main keywords associated with the story;
2. Run Google search for [site:stumbleupon.com keyword];
3. Find SU submissions of the stories on similar topic: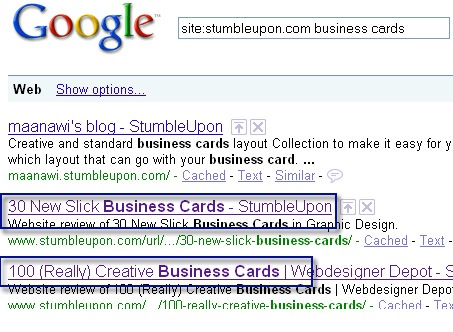 4. Open a couple of them and check if they were popular (StumbleUpon stars are good indicators of popularity):

5. See what tags it was shared in:

You are done! Use these (add yours too!) tags when submitting the story.