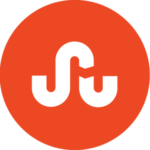 On December 5, 2011, StumbleUpon launched their biggest redesign ever, which streamlined a huge amount of their code, along with a number of drastic changes that completely changed the way StumbleUpon looks and operates.
Although most of the changes on the site where received positively, two changes came under criticism. This included the removal of the source links from StumbleUpon's 'info pages' and the removal of the 'X" from the StumbleBar for logged in users, which allowed them to close the iframed bar and view the original source.
Shortly after the article was released, StumbleUpon responded clarifying the reasoning behind the changes and indicated that they would stay open to additional changes based on the feedback they were receiving.
Yesterday, only two weeks after the conversation really came to light, StumbleUpon's Garrett Camp announced through the StumbleUpon blog, that after reviewing the feedback, StumbleUpon would be adding back the ability for users to hide the StumbleBar and view the source content.
Note that in the StumbleUpon blog post, it says that they brought the 'X' back to the StumbleBar:
"Our previous StumbleBar design included an 'X' button (to close the iframe if you wanted to view the original URL) but we didn't initially make this as part of the redesign for signed-in members. We received several requests for this feature over the last few weeks, so as of today we will be adding this back in for signed-in members. This lets you hide the StumbleBar to see the original link, and simply click back afterwards to return to Stumbling."
However, we got clarification from the StumbleUpon team that it is actually an option in the gears menu for logged in users, which now has an option to hide the StumbleBar.
It was also announced that they would be adding back the source link on the info pages, both giving proper citation to the content's owner and allowing users to visit that content directly.
"To ensure webmasters' content gets proper credit from our domain, we have added a link from our web page's Info page to the original URL. This update will enable search engines to properly crawl content as they did in our old design."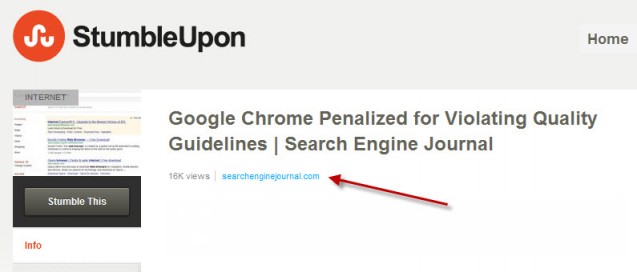 Additionally, Garrett goes on to mention a number of things we can expect from StumbleUpon in the near future, like a feed to view all your friends likes, the ability to search your likes and discoveries, and 'ways of organizing one's Likes, so groups of similar content can be shared with others.'
Look for many of these features to start rolling out in March, after they have migrated all the users to the new design, and if you have any suggestions or feedback for StumbleUpon, make sure to visit their feedback form.