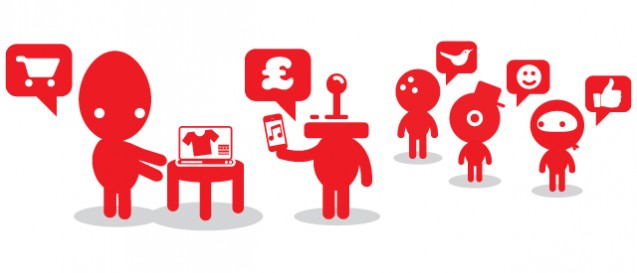 According to new research from Curebit and reported on by VentureBeat, the difference in social commerce sales between Facebook and Twitter are extraordinary. According to the report, Facebook generates 10 times more shares, 20 times more traffic, and 30 times more customers to social commerce sellers site than Twitter.
To put these amounts into percentages, VentureBeat reported the following:
35 percent of the shares via Curebit's platform are via Facebook, versus just 3.2 percent via Twitter. That translates into 56 percent of site traffic via Facebook compared to 3.2 percent via Twitter. More importantly, however, in terms of actual customers, 30 percent are coming via Facebook while just .9 percent are coming in via Twitter. And most importantly, 19.3 percent of sales are due to Facebook, compared to just 1.5 percent via Twitter.
When it comes to commerce, Curebit asserts that Facebook should be more of a priority than Twitter, especially when to comes to paid advertising campaigns. Curebit, which measures the value of social sharing for clients that include Sephora and Tom's Shoes, claim that the high difference comes from how each social platform is used, not necessarily any wrongdoings from either platform.
Facebook makes a natural fit for better commerce sales, as it has been shown that many Facebook users trust recommendations from users and brands on the most popular social network. However, other networks like Twitter are mainly made up of users that the average social commerce customer doesn't know personally. Because of that, trust value decreases, also lowering the chances of regular sales through tweets.
Varying Opinions
Even though Curebit has presented its platform data to draw its conclusions about social commerce on Facebook versus Twitter, other reports vary. For instance, Business Insider reports that Twitter now commands a 22% share of all e-commerce sales in the second quarter of 2013. Pinterest is slightly higher at 23% Facebook comes in at 28%.
No matter the platform, social media is a viable option for e-commerce advertising, branding, and marketing. Gartner reports that 74% of online consumers turn to social networks when deciding on purchases.
Do you think Twitter is a viable social commerce option? Let us know in the comments.
graphic courtesy of practicalecommerce.com