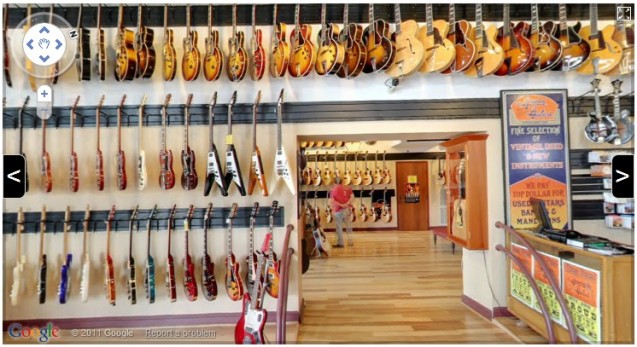 Google recently launched a new program that will allow popular businesses to add interior imagery to their Google Place page. The Business Photos program, which will provide Google users with 360 degree views of business interiors, will allow potential customers to "virtually visit" the interior of participating businesses.
A Google spokesperson told BBC the following of the new program:
"Building on the Google Art Project, which took Street View technology inside 17 acclaimed museums, this project is another creative implementation of Street View technology, to help businesses as they build their online presence. We hope to enable businesses to highlight the qualities that make their locations stand out through professional, high-quality imagery."
The interior Business Photo feature will use the same cameras and photographic method that the Street View project has utilized and will allow Google users to pan 360 degrees around the finished image. Although there is speculation that the 360 degree imagery may make a business vulnerable to criminal activity, Google has stated that the images will not capture anything different than a customer would see in real life.
Since Google will not take or post pictures without a business first filling out an application and consenting, it is difficult to make the argument that these interior business shots are a privacy risk. In addition to only adding businesses that have requested inclusion, Google is blurring out the faces of people who appear in the images.
However, once Google photographs a business, Google owns the images and can use the images however they choose. Although a business owner can request that Google remove the images at a later date, the contract does not require that Google comply with this request.
At this time, the Business Photos program is only available to small businesses and is unavailable to big-brand chains, hospitals, and lawyers. The program, which will initially focus on popular restaurants, shops, and gyms, is being rolled out in London, Paris, and select cities within the US, Australia and Japan.
[Sources Include: Google Lat Long Blog, Google Places, & BBC]