Today, Ford has announced a partnership with Spotify to bring the music streaming service into their line up of Sync voice-activated in car apps. Next month premium subscribers to Spotify on their smartphones will be able to control the app in all Sync enabled Ford vehicles. Drivers will be able to access their music library, shared playlists, genre and radio stations, all through the Sync head-unit or using voice controls.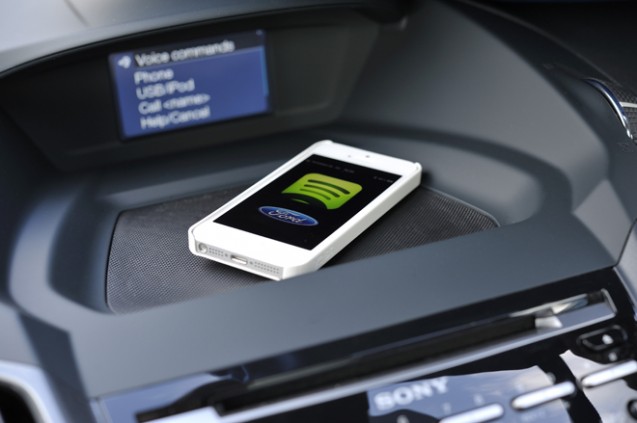 According to Forbes:
Among the useful features on offer: users can share playlists with friends by using voice commands, and instantly switch to a playlist they have received on their Spotify account. Ford's Sync service, which uses voice-recognition technology from Nuance, will read the alert aloud, with "You have been sent a new playlist. Would you like to play it?" Answering "yes" starts the new playlist. Drivers can also tell the app to add a track to their playlist, pause a track, play similar music or start an album, track or track radio. Voice commands do not control volume, though.
Spotify follows in the footsteps of the likes of Rhapsody, Pandora, MOG and Amazon, who have all launched in-car support throughout the US with Ford.
Image Credit: Ford