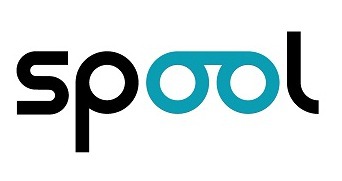 On Saturday morning, Facebook announced that they had acquired the employees behind the mobile-bookmarking service Spool. The San Francisco-based startup, which initially launched at TechCrunch Disrupt in September of 2011, developed an app and browser extension that cached videos, articles, and other content to mobile devices.
In early 2012, the promising startup raised a $1 million round of venture capital from a group of high-profile investors. Spool had planned to use the funding to further develop mobile technology that would make it easy for people to share Web content with their friends' mobile devices.
Although Facebook is hiring all of Spool's employees, the social networking giant did not acquire the technology behind Spool. When questioned about the acquisition, a Facebook representative stated:
"The Spool team has deep expertise in mobile software development and a passion for making content easy to consume. We're excited for the team to join and accelerate their vision at Facebook."
Avichal Garg, the co-founder of Spool, posted the following to the Spool blog:
"We are extremely excited to accelerate our vision and help Facebook's users connect and share with the people in their lives. We wouldn't be in a position to have this sort of impact without our supporters and the Spool community. Please accept a heartfelt thank you for supporting us and for affording us this opportunity."
Spool, which never exited beta, is recommending that its users move their bookmarks to another social bookmarking service such as Pocket or Delicious. While Spool has already shut down the mobile-bookmarking service, the company emailed each user an html file that contained all of their bookmarks.
At this time, the financial terms of the deal have not been disclosed.
Sources Include: Spool Blog, Venture Beat, & All Things D