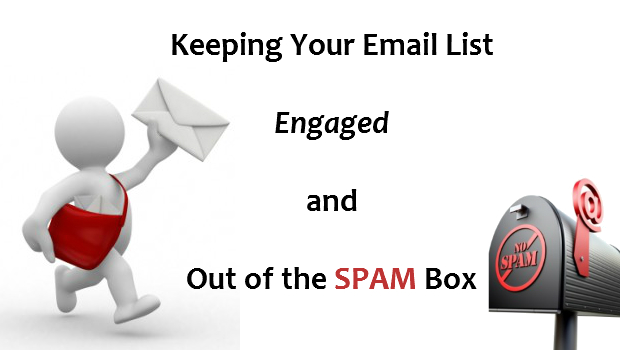 As if getting your emails through to subscribers was not already challenging enough, email service providers are making the job of email marketers even harder. In an effort to streamline and improve the user experience, Gmail, Hotmail, Yahoo! Mail, and AOL are slashing delivery rates. The result is that more of your emails are not getting delivered, even if the user subscribed to your list.
What has changed with the email service providers? They recently began incorporating a new algorithm that includes the original guidelines for identifying SPAM, and also incorporates engagement rates into the equation. Email engagement is defined as clicks, opens, unsubscribes and complaints. That means that human behaviors are now being taken into account when determining future deliverability. What's even worse, email ISP's are also generalizing behaviors across larger samples. If a few recipients do not open an email, then others are not interested either; if some users consider an email SPAM, it must be junk to others as well. Sure, the email ISP's have the best intentions in mind, but there isn't much good in it for companies and organizations using email as a communication channel.
So how can email marketers go about tackling this challenge?
4 Tactics for Increasing Engagement and Breaking through Email Delivery Barriers:
1. Get your email through the door. An amazing initial offer or welcome series will establish the connection and subscribers will expect your emails. This is the time to communicate and incentivize subscribers to add your email to their preferred sender list or priority inbox list. Messaging and education are the other factor that can greatly improve your email deliverability. In many cases, communication about the new filtering process can help deliverability when the subscribers learn how to customize their own email and take charge rather than letting the email services decide for them.
2. Adopt list maintenance best practices. Besides the usual Can SPAM requirements for list management, prune your list, and consider using a double opt-in sign up method, which is proven to increase delivery rates over single opt-in sign ups. Do not be afraid to send re-engagement emails to subscribers who have not opened your emails. There is no need to continue emailing subscribers that no longer want to receive communications and just have not taken the time to unsubscribe. Along the same line of thinking, learn how your subscribers want to engage with you. Perhaps it's not through email and they would prefer following you on Twitter, liking your Facebook page, or subscribing to an RSS feed instead of seeing your communications in the inbox. Cultivating a smaller list filled with engaged subscribers is much more conducive to increasing engagement. Continuing to send to a larger, unengaged list can hurt your brand, reduce your overall delivery rate, and miss those who want to receive the emails.
3. Use personalization to connect with subscribers. Personalization can cover many factors when it comes to email. It usually means incorporating the use of name or past purchases to make the email more recognizable and appealing. List segmentation also aide with personalization by allowing you to accommodate subscriber preferences and easily monitor the deliverability and open rates. In addition to making separate lists that include past user preferences, segmenting by channels, such as mobile and social connections, is also a great way to identify specific needs and preferences. Optimizing for mobile email delivery will help you reach subscribers how they choose.
4. Test to discover subscriber preferences. Use testing techniques to discover what keeps users engaged. This will help you find the right cadence for your emails and discover what your customers would like to see in the email, some customers thrive on background information and details, some customers will only want offers or product information. Be sure to test throughout your email segments because the preferences are likely to be different for each set of users.
Email marketing has always been a delicate balance with so many "do's and don'ts" to achieve that perfect equation to get the most return on investment. With so much noise and competition in the inbox these days, it is difficult to get to a level where subscribers will miss your email if it doesn't arrive. Now with this extra added threat of being filtered away, it's more important than ever to optimize your email list to ensure that all the subscribers that want your email and will engage with it receive it.