A lot of businesses, old and new, are taking advantage of the marketing mileage that Twitter can present. The micro-blogging site is being used by many companies to do market research, brand advocacy, reputation management, and provide selected highlights from a particular event.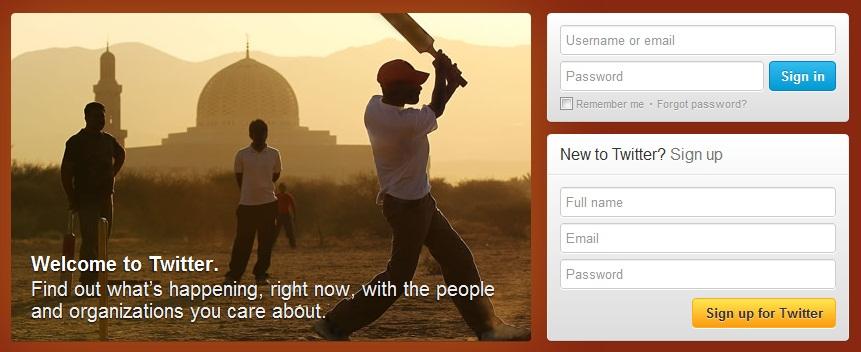 This means that Twitter can expand brand awareness, as well as generate new opportunities for businesses. However, you cannot have a successful Twitter marketing campaign if you don't have an account that goes in line with your goals.
Branding Your Twitter Account
In order to come up with a successful Twitter marketing campaign, you have to brand your account. Your homepage is basically your landing page, and it has a couple of characteristics that you need to pay attention. That way, your brand can take advantage of maximum conversions.
Brand Your Twitter Background
The new Twitter is considerably wider than it used to be. Thus, you can use the primary left side of your account to brand it. Consider creating a 108-pixel left sidebar with your business' logo and other online information that you have. This could include the logo of other businesses that supports your product or services. In relation to this, make sure that your background and profile customization goes in line with your brand's color scheme.
Optimize the "About Me" Section
If you are representing a business, it is best to include its core values to your profile's About Me section. It would also be ideal if you'll use your primary keywords, as this will help other users to find you through Twitter search. Additionally, post a link to your blog or website so that your followers can easily access your content for more information.
Personalize Your Avatar
No user trust an account that uses the default Egg avatar. When creating an account for your business, you have to post your business logo or your photo immediately.
Whether you will use a logo or your own picture depends on your campaign. If you are representing your business as a whole, then you have to use a logo. But if you are considered as a thought leader in your industry or a public advocate of a brand where you work from, using your own photo would be fine. However, it will work best if you add a small business logo under your image.
When it comes to Twitter marketing, it is not just about posting tweets about your business. It also has to do with branding your account.