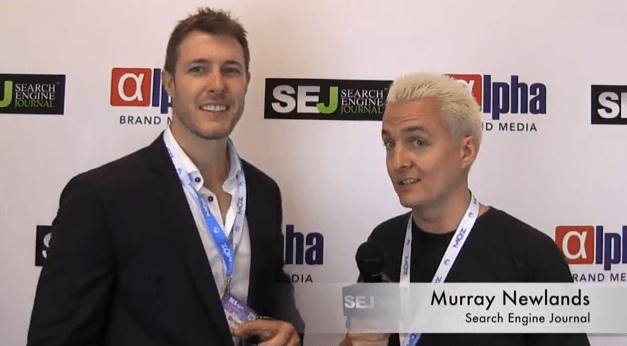 In an interview conducted at SES 2013 in San Francisco, Brian McCarthy of Servio leads a discussion on crowdsourcing and creating digital content for eCommerce stores and brands.
With 12 years of experience behind him, Brian is the Director of Sales at Servio where he manages enterprise-level accounts for companies likes Amazon, Wal-Mart and Staples.
SEJ's Murray Newlands began the interview by immediately throwing Brian a hard question. With so many companies providing similar services, why should eCommerce stores and big brands choose Servio? Hear Brian's response in the video below:
Here are some key takeaways from the video:
Servio focuses on quality and scale. With a team of over 50,000 writers and editors they can leverage that to create hundreds of thousands of pieces of content for clients.
What separates Servio from their competitors is the strength of their team. Writers are homegrown and primarily based in North America, which means a high level of quality of English writing.
To ensure the best quality, every piece of content Servio creates is peer reviewed and peer edited. It may be touched up to 5 times before finally being delivered to a client.
Servio specializes in all forms of written content from copywriting, to blog posts, to product descriptions and so on.
If you have any questions after watching the video, for either myself or Brian, ask them in the comments section and we will do our best to respond to everyone! Please visit SEJ's YouTube page for more video interviews from #SESSF 2013.