All Hallow's Eve is a festive night full of trick-or-treating, making jack-o'-lanterns and dressing up in costumes that may not exactly be age appropriate. But, it can also be kind of scary. Between all sorts of monsters, ghouls, ghosts, zombies and haunted attractions, it's a frightening time. Do you know what else is frightening? Having to witness your business sink online. If only there were people out there to save you from this confusing and overwhelming world. Oh, wait. There are.
Whether you're seeking a hero to save you from the impending doom that is online marketing, analytics or social media, we've assembled a team that will solve your problems faster than a speeding bullet. Without further ado, here are the League of Extraordinary SEO.
25. John Alexander (Professor X)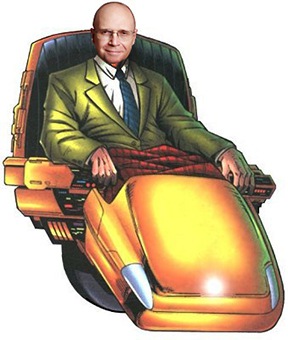 First Appearance: 1996
Occupation: Teacher/Speaker
Affiliations: Search Engine Workshops, Search Engine Academy
Origin: John Alexander first appeared in 1996 after he opened an Internet consulting firm. Within a year he was ready to take the leap into search engine strategies. He has since used his skills to become an industry leader who has taught in over 80 different countries.
24. Anton Konikoff (Hank Pym aka Ant-man)
First Appearance: 1995
Occupation: Web Entrepreneur/CEO
Affiliations: Acronym Media
Origin: In 1995, Anton Konikoff debuted his startup Acronym Media. He has since mastered Keyword-Driven Marketing™, SEO, Paid Search, contextual marketing, keyword analytics and user experience optimization. When not hiding out in the Empire State Building, he has been an adjunct professor at Pratt Institute.
23. Thomson Chemmanoor (Hawkman)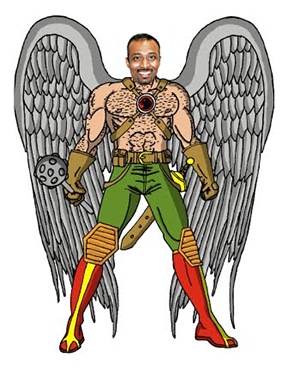 First Appearance: 1997
Occupation: Consultant/Web Designer
Affiliations: Digital Labz
Origin: Thomson Chemmanoor began his heroic career as an account assistant at Turbo Soft. He has spent over a decade helping and designing websites so that they'll become visible online in the Houston area.
22. Adam Heitzman (Cyclops)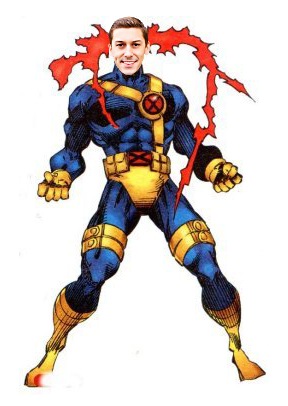 First Appearance: 2007
Occupation: Internet Marketing Agency
Affiliations: HigherVisibility
Origin: Adam Heitzman is co-founder of HigherVisibility, an executive team that began in Memphis in 2007. They have since become a nationally recognized firm that handles everything from SEO, PPC Marketing, Social Media Marketing, Website Design, Affiliate Marketing Management.
21. Brian Carter (Dr. Strange)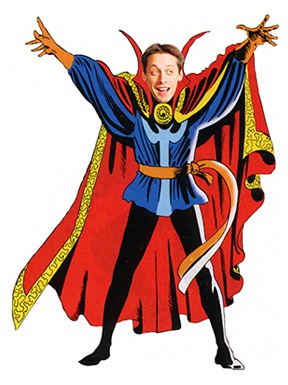 First Appearance: 2006
Occupation: Author/Speaker/Trainer/Comedian
Affiliations: The Brain Carter Group, InfiniGraph
Origin: After spending some time as a professor, Brian Carter began to use his powers to develop strategies, as well as, build search visibility and social marketing fanbases for companies. He's also a best-selling author that dabbles with comedy and improv.
20. Duncan Morris and Will Critchlow (Green Hornet and Kato)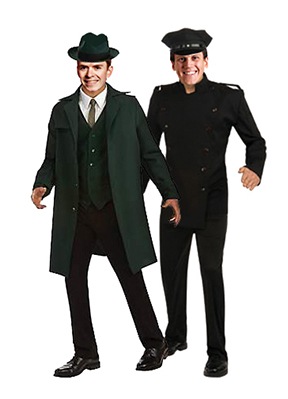 First Appearance: 2005
Occupation: Online Marketing Agency
Affiliations: Distilled
Origin: This dynamic duo first began as web development agency in 2005. The company shifted gears in 2007 and focused on becoming a SEO and PPC agency. Today, Distilled is strictly a SEO company with bases in London, Seattle and New York.
19. Derek Edmond (Daredevil)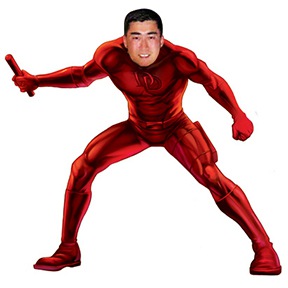 First Appearance: 2005
Occupation: Author/Managing Partner
Affiliations: KoMarketing Associates, Search Engine Watch, Search Engine Land
Origin: Derek Edmond has been in charge of search engine marketing and social media strategies for KoMarketing Associates, a B2B internet marketing agency specializing in SEO, PPC, and PPC strategy since 2005.
18. Robert Wright (The Rocketeer)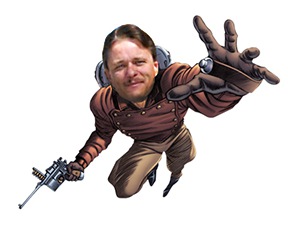 First Appearance: 1995
Occupation: SEO Guru
Affiliations: Mr. Web Guru
Origin: Beginning as an Internet designer in 1995, this Guru bravely entered the SEO world in 1999. Robert Wright has since become an established and trusted social media and SEO expert based out of the Rocky Mountains.
17. Steve Wiideman (Nick Fury)

First Appearance: Unknown
Occupation: Trainer/Consultant/Speaker
Affiliations: SEO Steve
Origin: Little is known about this mysterious SEO Steve, but if you're searching for a SEO hero, just Google "SEO expert" you'll be set on the right path.
16. Gerald Weber (Gambit)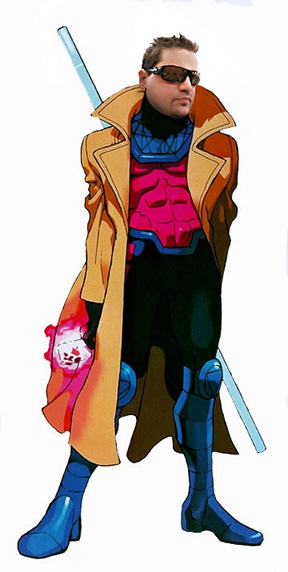 First Appearance: 2001
Occupation: Professional SEO & Social Media Enthusiast
Affiliations: Search Engine Marketing Group
Origin: Gerald Weber began his adventures in SEO in 2001 while assisting customers at Webities. He went on to launch the Search Engine Marketing Group in 2006 and hasn't looked back since.
15. Andy Beal (Green Arrow)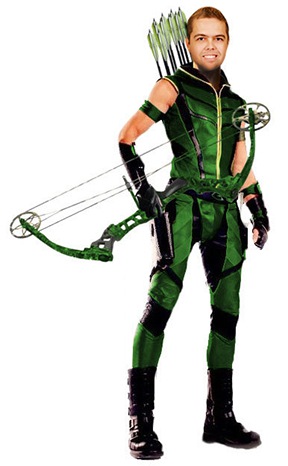 First Appearance:
Occupation: Founder/CEO/Consultant/Author
Affiliations: Trackur, Marketing Pilgrim
Origin: For well over 10 years, the man, myth and legend known as Andy Beal has perfected a company's online reputation management and is the coauthor of Radically Transparent: Monitoring & Managing Reputations Online.
14. Bruce Clay (Sub-Mariner)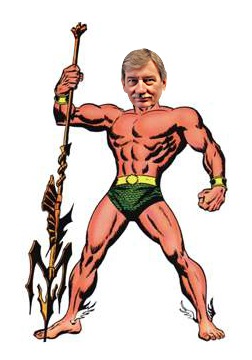 First Appearance: 1996
Occupation:
Affiliations: Bruce Clay, Inc.
Origin: Bruce Clay is one of the Founding Fathers of SEO. Over the years he has written articles, been a speaker at over 100 sessions and has been quoted in the Wall Street Journal, USA Today, PC Week, Wired Magazine, Smart Money, several books, and many other publications.
13. Duane Forrester (Silver Surfer)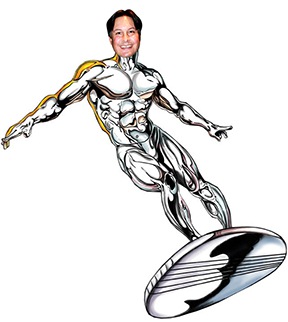 First Appearance: 1997
Occupation: Senior Product Manager for Bing's Webmaster Outreach
Affiliations: Bing
Origin: Duane Forrester has offered assistance to major companies, including General Motors, GAP, Wal*Mart, and was at one time the in house SEM running the SEO program for MSN. Today, he is in charge of public outreach side of the Webmaster program for Bing.
12. Avinash Kaushik (Green Lantern)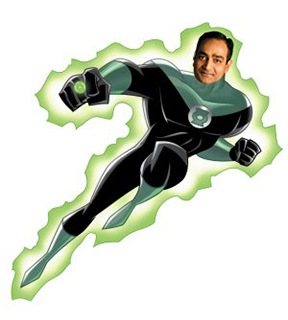 First Appearance: 2006
Affiliations: Google, Market Motive
Occupation: Entrepreneur/Author/Public speaker
Origin: After Avinash Kaushik wrote a couple of books surrounding analytics, he transformed into one of the most powerful men in the SEO community. He has since become the Digital Marketing Evangelist for Google, Co-Founder and Chief Education Officer for Market Motive and an adviser for several universities.
11. David Mihm (Wolverine)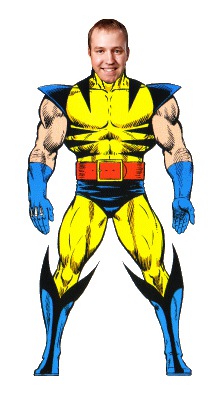 First Appearance: 2006
Occupation: Local SEO Consultant
Affiliations: GetListed.org
Origin: In 2006, David Mihm began his own small business after stints as a boutique advertising agency, as an in-house designer, and in-house search marketer. He has since become one of the world's leading practitioners of Local search engine marketing.
10. Lee Odden (Thor)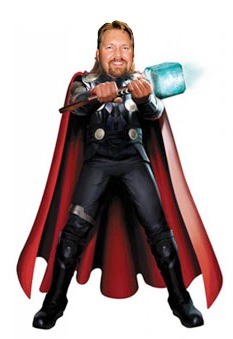 First Appearance: 2003
Occupation: Author/CEO
Affiliations: TopRank
Origin: Lee Odden, along with his mighty site TopRank, have been leading the charge in digital marketing and public relations since December of 2003.
9. Wil Reynolds (The Hulk)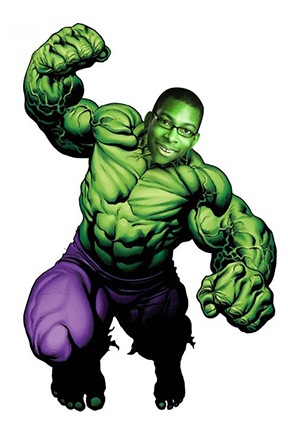 First Appearance: 1999
Occupation: Link Builder
Affiliations: SEER Interactive
Origin: After leading SEO strategies for companies that included Barnes & Noble, Disney, Harman Kardon, Debeers, Doubleclick, Hotjobs, and Mercedes Benz USA, Wil Reynolds launched SEER Interactive in 2002.
8. Ann Smarty (Catwoman)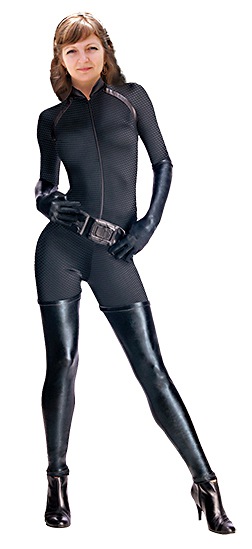 First Appearance: 2008
Occupation: Blogger/Editor/Owner
Affiliations: Search Engine Journal, MyGuestBlog, Internet Marketing Ninjas
Origin: Ann Smarty has quickly become one of the internet's fiercest brand managers known for for her stealthy blogging and SEO consulting skills.
7. Todd Friesen (Iron Man)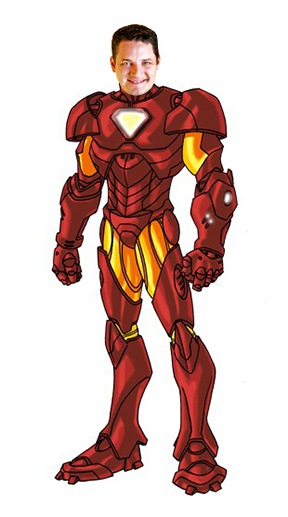 First Appearance: 1998
Occupation: VP Search/Speaker
Affiliations: PostionTech, Salesforce.com
Origin: The Oilman has been involved with SEO since the late 90s and has previously the Director of Search at Range Online Media, former administrator at Webmasterworld, and a former moderator for Search Engine Watch. Currently is holding down the fort as VP of Search at Position Technologies.
6. Michael Gray (The Flash)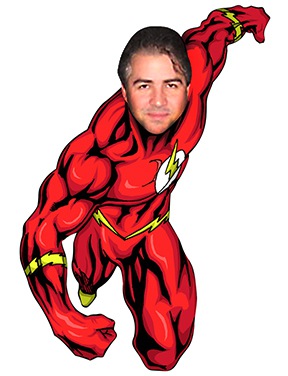 First Appearance: 1998
Occupation: Speaker/Blogger
Affiliations: Atlas Web Service, Graywolf's SEO Blog
Origin: Michael Gray began as a webmaster for a major specialty retailer. After establishing their website presence, online sales went from less than $10,000 a month to over $25 million in annual web sales. Michael has since been involved with affiliate marketing campaigns for several years and does consulting work on a variety of topics such as SEO, Social Media and Blog Management.
5. Brad Fallon (Spider-Man)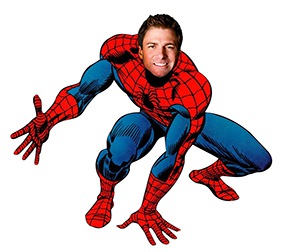 First Appearance: 2004
Occupation: CEO/Blogger
Affiliations: StomperNet, BradFallon.com
Origin: After investing $2,000 for the start-up for My Wedding Favors, the business grew to $32 million by 2006. Brad Fallon has since written Creating Customers Out of Thin Air: Secrets of Online Marketing for Offline Businesses and the co-founder of Smart Marketing, Inc. and StomperNet.
4. Aaron Wall (Mr. Fantastic)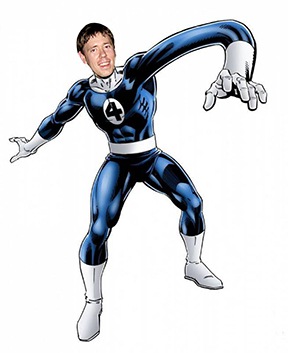 First Appearance: 2003
Occupation: Author/Speaker
Affiliations: SEOBook, ClientSide SEM
Origin: Aaron Wall is the man behind one of the oldest standing SEO sites, SEOBook. When the world needs advice, marketing tips or a conference speaker, they seek out Aaron Wall. He now leads his fantastic four member team of Giovanna Villanueva, Peter Da Vanzo and Eric Covino on SEOBook.
3. Matt Cutts (Captain America)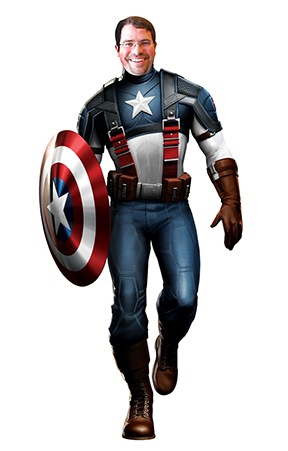 First Appearance: 2000
Occupation: Head of webspam team at Google
Affiliations: Google
Origin: Originally joined Google in 2000 as a software engineer, Matt Cutts now leads Google's webspam team avenging the world from villains like nefarious spammers.
2. Rand Fishkin (Superman)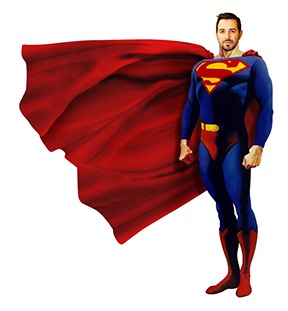 First Appearance: 1993
Occupation: CEO/Author/Blogger/Road Warrior
Affiliations: SEOmoz
Origin: As one of the original and most powerful members of the SEO community, Rand Fishkin travels the world faster than a speeding bullet delivering keynotes and developing robust analytical tools. In 2009, he co-authored the Art of SEO and was previously named among the 30 Best Young Tech Entrepreneurs Under 30 by BusinessWeek.
1. Danny Sullivan (Batman)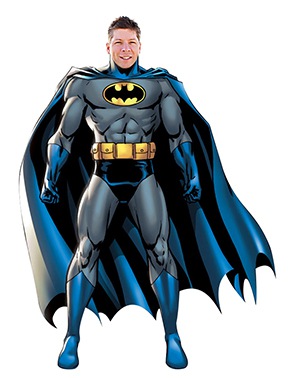 First Appearance: 1995
Occupation: CEO/Author
Affiliations: SearchEngineLand, Third Door Media, SMX, Daggle
Origin: Danny Sullivan, a pioneer within the community, has been discovering the powers and weaknesses of search engines since 1995. When the mainstream media, such as The Wall St. Journal, USA Today, The Los Angeles Times, Forbes, The New Yorker, Newsweek and ABC's Nightline need help, they throw on the signal.