After his recent visit to India on January 26, 2015, President Obama made history by becoming the first sitting United States President to visit the world's second most populous country twice. So, what did President Barack Obama and Prime Minister Naredra Modi discuss during this recent visit? One of the main conversations between the two global leaders was economics.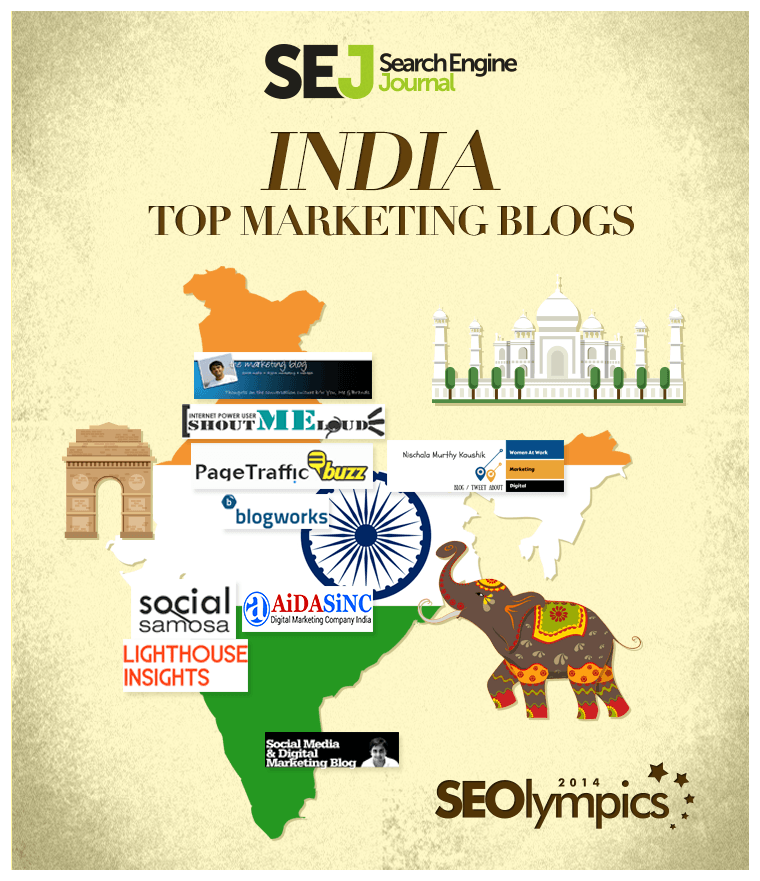 For many U.S. businesses, India is an extremely promising market. Take Dominos, for example. India has become the second largest market for the pizza maker, with 818 stores. By 2020, there could be over 2,000 Dominos located in India. Besides Dominos, companies like Boeing and Allstate are planning to invest in the country.
And, major brands from the States aren't the only ones benefiting from the Indian market. Entrepreneurs and startups are also faring well. Douglas Leone of Silicon Valley's Sequoia Capital told the Economic Times of India in October that, "We could not be more thrilled. We don't have 25-30 category leaders in the United States; we don't have (as many) in China right now, but we have it in India."
While that's great news for many businesses, how does that affect e-commerce?
Yahoo Small Business compiled a number of interesting statistics regarding India's emerging e-commerce market that illustrates the country's potential for online marketers.
In 2013, the e-commerce market in India grew by 88% to $16 billion.
As of August 2013, there are 150 million internet users in India – that number has since skyrocketed to 243 million users.
Indians spend approximately 8 hours per day online.
Facebook has claimed it has more than 100 million users in India.
As we begin the new year, India's e-commerce industry is expected to continue its impressive growth. Reports suggest that in 2015, India's e-commerce market will grow 37% to surpass $20 billion. As The Times of India notes, this is in part to an increase in online shopping and a growing internet population.
Because of this vital information and opportunity to tap into a such a large market, we decided to see what kind of content is being discussed and shared in India. Following several hours of research, we compiled the following list of marketer blogs located in India based on subjective criteria like voice, content strategy, and quality.
If we forget to include a blog that you feel is worthy of this list please feel free to add your suggestion in the comment section below.
Finally, the following list is no particular order.
Founded in 2009 by Satyam Gambhir, Pradeep Chopra, and Kapil Nakra, Digital Vidya is one of of the leading digital marketing training companies in Asia. In fact, the company even states that it was the "first to launch Social Media Marketing Workshop Series in India". During the last five years Digital Vidya has worked with over 3000 brands ranging from Nokia, Toyota, Cisco, eBay and Intel. The company also happens to be India's official training partner for Google.
On top of daily blog posts that offer advice, examples of marketing campaigns, and the latest industry news, the site also features informative webinars, online courses that involve everything from SEO to inbound marketing and even a "Growth Hacking Coaching Program".
Recommended Blog Posts
Social Samosa was founded by two veteran social media experts, Ankita Gaba and Aditya Gupta, in 2011. The site focuses on helping businesses and professionals make sense of social media, both globally and locally in India. However, Social Samosa also highlights agencies, interviews experts, shares case studies, provides examples of campaigns, and suggests tools that can help you with your social media campaign.
The site also has downloads available that range from reports, like "Social Media State of Indian E-Commerce Brands," to social media handbooks to background templates for social media platforms like Twitter.
Recommended Blog Posts
Sorav Jain is one of the most well-known and respected social media and marketing experts in India. In fact, this young entrepreneur was included in the list of the 'Top 25 Social Media Professionals of India' from the Global Youth Marketing Forum. Sorav has also helped organize the India Search and Social Summit in 2010 and the International Social Media Marketing Summit in 2012, wrote the book "Social Media for Business", and currently leads the digital marketing agency echoVME.
Sorav's blog provides the latest industry news, case studies, and in-depth examinations of popular marketing campaigns.
Recommended Blog Posts
Founded by Sameer Bhaduri in 2008, AiDASiNC (pronounced aaee-dah-sinc) is a comprehensive web marketing company headquartered in Nashik. The company helps businesses create online marketing programs that are specific to their industry by optimizing their websites, raising brand awareness, search engine marketing, content development, PPC and email campaigns.
The AiDASiNC blog features frequent updates that provides tips on lead generation, using social media to gain more fans and online marketing strategies for architects, resorts, healthcare professionals and B2B companies.
And,if you curious about their name, AiDASiNC stands for: A=Need Awareness | I=Information Search | D=Decision Making | A=Action | S=Customer Satisfaction.
Recommended Blog Posts
Lighthouse Insights
Founded in 2010 by Prasant and Vinaya Naidu to help India catch-up with social media, Lighthouse Insights now hosts the latest news involving Indian social media, in-depth case studies, app reviews, interviews from experts, and how-to guides.
Since the launch of the site, Lighthouse Insights has been included in Social Media Examiner's Top 10 Social Media Blogs in 2013 and has been highlighted by Shareaholic and the Asian Age.
Recommended Blog Posts
How Mobile Advertising ​In India Is Going To Evolve In 2015
The 7 Trends That Caught On In Indian Social Media Marketing In 2014
The 11 Best Content Co-Creation Campaigns Of 2014
Blogworks
In 2006, Blogworks launched as a strategy and insights. Today, the firm offers a wide range of services that includes content creation to website design. The firm is able to accomplish this by having a top-notch team that consists of CEO and founder Rajesh Lalwani (who has been involved with social media since 2004), Knowledge Director Rajika Talwar, and Associate Knowledge Director Amita Malhotra.
Besides frequent blog posts that discuss the latest industry updates and advice for marketers, Blogworks also offers in-depth reports, statistics and examples of unique marketing campaigns from brands.
Recommended Blog Posts
11 Tips That Will Help You Win Digital in 2015
Understanding Native Advertising
Content Marketing: Does Your Brand Want to Hit an 'Ace' or a 'Rally'
In 2007 Daksh Sharma started a startup-centric blog that has since become a marketing blog that covers everything from social media, digital marketing, gadgets, industry updates and examples of marketing campaigns. When not writing posts for The Marketing Blog he is also the director of the web-strategy & digital marketing consulting firm Iffort.
Since 2007, Dakish has also been qouted by numerous publications to mainly discuss how social media is being used by businesses in India, such as "Social Media Career options are shaping up in India" in the December 31, 2010 edition of The Telegraph.
Recommended Blog Posts
Since 2011 this working mother has been sharing her thoughts – and plenty of interesting infographics – on marketing, social media, strategy and leadership. In fact, Nischala Murthy Kaushik has since been honored with being named one of the Top 10 Most Influential Bloggers in India in 2012, 50 Indian Woman to Follow on Twitter in 2012 and the 20 Must Follow Woman Influencers on Twitter in 2014.
When not sharing her professional insights on Nischala's Space, Nischala also blogs at m and m and speaks at events like Sheroes Delhi Summit 2014.
Recommended Blog Posts
Immediately after college Deepak Kanakaraju founded Deepak Media in 2008. The company focuses on helping brands and individuals with content marketing, keyword generation, SEO, blog creation, mobile marketing and big data collection. Deepak is also the founder of the popular motorcycle portal, BikeAdvice.in, as well as working with brands like Practo, Theorem, and Instamojo. Deepak is also an author (including "Content Marketing For Startups"), speaker and consultant.
Recommended Blog Posts
Activ Eight Dimensions (AED)
AED is a part of the Interactive Sun Group and is a full-service agency that provides assistance with SEO, digital marketing, social media marketing, web design, brand strategy, and advertising. Since 1998, this Mumbai based agency has worked with brands ranging from Itz Cash, Silli Chilli, rediff.com, Le Berian, Sangham Reality, and Exim India with the help of a creative and experienced team.
Besides a frequently updated blog, AED's website also contains the agency's work process and a showcase of the brands and individuals they've worked with in the past.
Recommended Blog Posts
Best Digital Marketing Tools for 2015
9 Tips for Perfect Digital Marketing 2015
How Social Media Would Help In Making India a Better and Cleaner Place to Live In
Conclusion
There was our list of the best marketer blogs coming out of India. Did we get it right? Or did we miss one or two that deserve recognition? If so, please share your favorite blogs in the comments.