For those of you with a brick-and-mortar business location, you're familiar with the concept of accessibility and why it's a necessity for any company that intends to engage with the general public. In the United States, not accommodating those with disabilities is a violation of the Americans with Disabilities act; reasonable accommodations must be provided to everyone who visits your establishment.
But accessibility isn't something that should be relegated to storefronts that receive a steady amount of foot traffic each day.
Accessibility is an especially pertinent matter for companies that do business online.
When you think about it, people with accessibility issues would probably be more interested in doing business online as any physical, visual, auditory, speech, or cognitive barriers they have wouldn't be as much of a problem virtually. Or so you would think.
What Accessibility Really Means
At its most basic core, accessibility is about creating an environment that is friendly to 100 percent of its visitors, users, customers, and so on.
On a website, this means that all content can be read, all visuals can be seen, and all media can be viewed.
Can you safely say that's the case with your website?
Let me put it to you another way:
Currently, there are 53 million American adults with a disability, over half of whom use the Internet regularly. In addition, the number of adults over the age of 65 will reach 1.5 billion by 2050.
Physical impairments can stem from a number of issues and can strike anyone at any age. Regardless of whether the number of disabled users visiting your site now hits the country's average, sooner or later you're going to need to prepare your site with the appropriate accommodations for all users.
Meeting Accessibility Standards on Your Website
Ideally, the web should open up more possibilities for individuals with disabilities. But when business owners, webmasters, or developers don't take that into account when building a website, there's potential for just as many (if not more) barriers for entry than they'd experience out in the physical world.
If your business's site isn't optimized to meet basic accessibility standards, now is the time.
Here are some reasons why:
It will increase your audience reach as it becomes universally accessible.
You'll cut down on the chances (albeit rare, but still possible) of a lawsuit due to violating the Convention on the Rights of Persons with Disabilities or any other law established to protect disabled individuals.
It'll demonstrate your business's dedication to social responsibility as you create a website that is truly about providing an equal opportunity to all users.
Accessibility optimization often leads to cleaner interfaces, simpler navigation, and other elements that work well in improving the overall user experience. Hopefully, in turn, that'll lead to an increase in brand reputation, and consequently, customer loyalty.
Improved SEO often goes hand-in-hand with web accessibility. With an improved experience for all users, your site will have lower bounce rates, higher numbers of conversions, less negative feedback, and other positive responses – all of which matter to search engines when ranking a site.
Whether you're setting out to make your site accessible because of recent complaints from visitors or simply because you want to do your due diligence as a responsible business owner, the overall goal is to create a positive user experience for all. And that's wonderful.
Luckily enough, the accommodations you need to make in order to improve accessibility are fairly straightforward; many of which you may have already done in order to meet mobile standards for the web.
Here are 12 ways to optimize your site for accessibility and ensure you've covered all your bases.
1. Responsive Design
Most developers and designers know by now that websites need to be compatible with desktop and mobile viewing.
Even if you don't have a professional designer to create your site, most website themes or designs are built "responsive," meaning they automatically resize to be accessible and readable from a mobile device anyway.
Even so, it's important to remind everyone that websites must be responsive in design for improved accessibility.
2. Interaction Methods
Some of your visitors are unable to use a mouse, keyboard, or their fingers (on mobile) when interacting with your website.
If you want to cut down on the inconvenience of users having to rely on solely physical interactions with your site, include text-to-speech options.
3. Text Resizing
For some visitors, their disability won't be so severe that they can't see your website at all; instead, it might be something like the inability to see text if presented at too small a size.
Since oversized text has a tendency to look sloppy in general in web design, your best bet here is to add a text resizing tool so that visitors can select how large they want the text on their screen to display.
Alternatively, make sure your website works at different browser zoom levels.
4. Alternative Text
For users having a hard time seeing images on your website, the alt text and caption fields are really important to use.
This way, they won't need to see an image in order to understand what sort of visual context you've paired up with your content.
Just enter a lengthy description about each image in either (or both) the alt text and caption fields.
5. Transcripts
Videos, podcasts, and any other streaming or interactive media content (this includes media such as infographics) may also present obstacles for visitors.
For anyone who is hard-of-hearing, blind, or experiencing some other difficulty with viewing media, providing captions and transcripts are a must.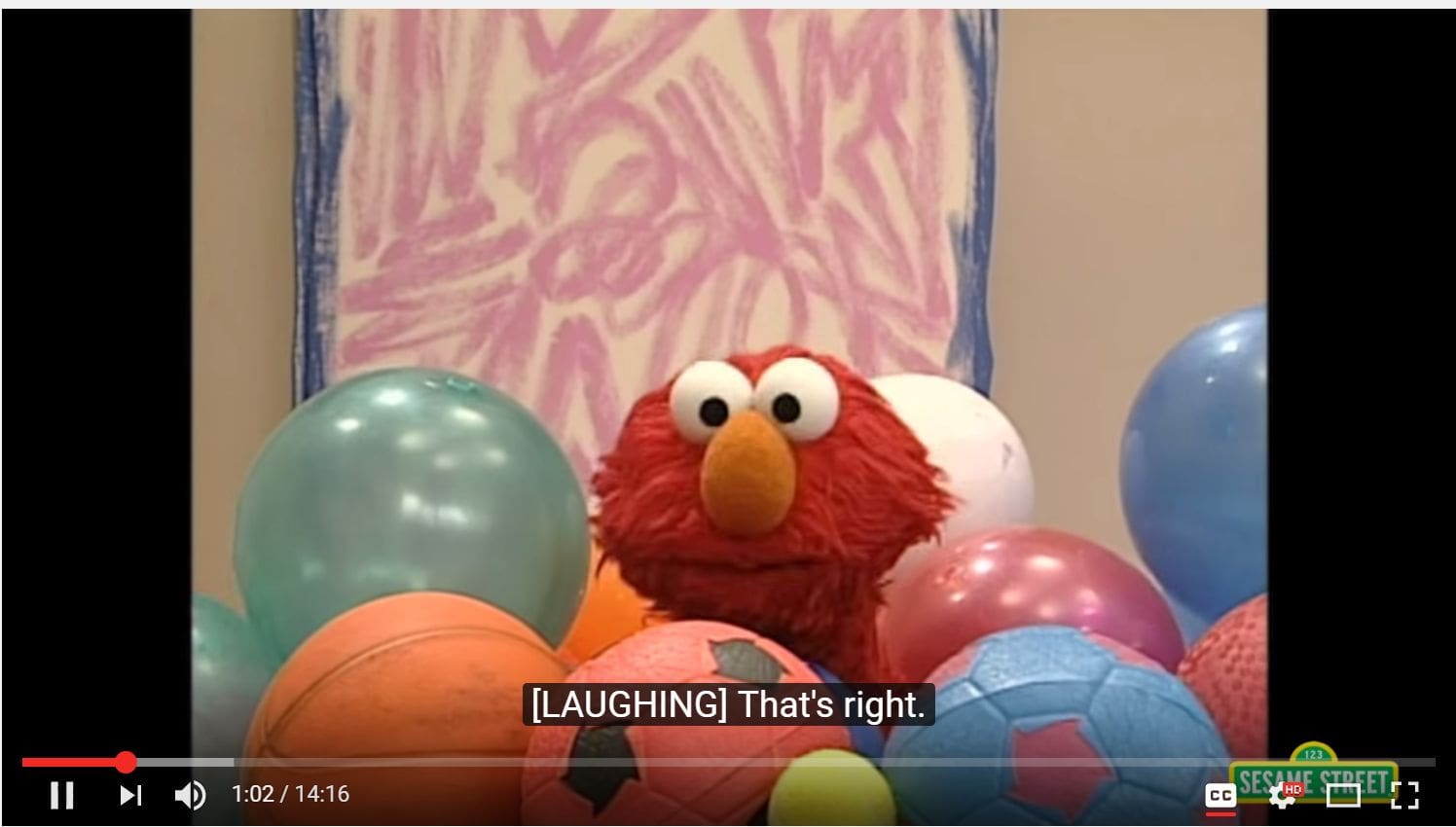 6. Simplified Messaging
In general, it's not a good idea to stuff your website with too much content. Attention spans are shrinking, so the last thing you want to do is force readers to scroll through 1,000-plus words of text on each page.
It's also typically not a good idea to use industry-specific jargon or colloquialisms when writing for the web.
The simpler the language, the better. (The difference would be long-form articles that offer value such as posts here, of course!)
7. Text Organization
As part of the website (and design) simplification process, remember to use large and clear titles on top of every page. This will help in the readability of the page as well as navigation.
Within the body of text on each page, use obvious header titles, section breaks, and abundant white space so that visitors have a clear visual field to read from.
8. Text Color
While you might not think that using red hyperlink text is a bad idea — especially since you don't see the competition doing it — it might be troublesome for visitors who are color blind.
Color, in general, can be a tricky thing to work with because of the psychological and emotional implications behind it, but people's actual ability to see it can be problematic, too.
Find yourself a color blindness website checking tool to ensure that all colors you use— from your logo to your images, as well as your plain text to the background contrast — will work for all users.
9. Directional Cues
For users with cognitive impairments or who just aren't technologically savvy, it's imperative to have directional cues available to help them along.
Tooltips are one of those such tools that can come to the rescue if a user gets stuck.
For other users, it might be the little touches added to a design (like arrows in a slider or a call to action that actually looks like a clickable button) that help designate where the interactive elements of your site are.
10. Clear Navigation
A consistent and clear navigation is helpful for everyone who visits your site — including you.
The last thing you want to do is bury hard-to-follow but extremely important information in your site.
Make sure the navigation is easy to find and always accessible through the top of your site, and make sure each label is clearly written in simple terms everyone will understand.
11. Internal Search
For some users, a navigation menu won't be of much help.
That's why providing an internal search bar that's ever present at the top of the site (or on relevant pages, like for e-commerce products) makes sense for many sites.
Ideally, the search bar should come with voice search capabilities as well.
12. Form Directions
Contact forms are an essential part of every business's website, whether they're for newsletter signups, purchases, support requests, or some other purpose entirely.
If you want to open the lines of communication to visitors, with phone calls losing their viability with each passing day, a form is necessary. But for visitors who have comprehension issues, field labels can improve their ability to fill in the information they're being asked for without issue.
Final Thoughts
According to the UN's Convention on the Rights of Persons with Disabilities:
"'Reasonable accommodation' means necessary and appropriate modification and adjustments not imposing a disproportionate or undue burden, where needed in a particular case, to ensure to persons with disabilities the enjoyment or exercise on an equal basis with others of all human rights and fundamental freedoms."
Furthermore, the UN explains that the way to meet this reasonable accommodation is through universal design.
The above list of 12 ways to do that might typically be considered as overkill in web development simply because of the extra work that needs to be done to implement them. However, each adjustment aims to create a more pleasant experience for all users at the end of the day, which, arguably, makes it an investment of time and energy worth making.
Image Credits
Screenshots taken by author. May 2017.