During the past three years I have managed SEO projects for small and mid-sized businesses. My failures have taught me many valuable lessons. I am the perfect person to explain mistakes to avoid, because I'm pretty sure I have made them all.
If you manage SEO projects, this post is for you. These are the most crucial SEO mistakes you should avoid making. Follow my advice, and you will likely see your retention rates improve.
Starting Slow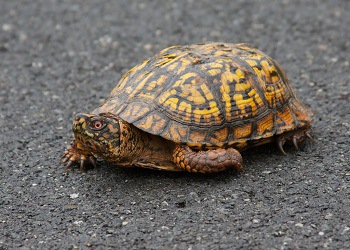 I am not talking about a situation where a month passes and you are worried because you have failed to achieve SERP domination. Normally, that's impossible.
Business owners want to feel good about the investment that they've made right from the start, and the best way for you to ensure that is to start working as soon as they pay, and keep them updated on that work via emails or phone calls.
Here are some specific ways to start slow that I have been guilty of:
Not performing work immediately after the client pays. In my mind I thought, "no biggie; all of the work will still get done by the end of the billing cycle". In reality, the client sees this as a sign that their project is a low priority, which sets everything off on the wrong foot.
Performing work right away, but failing to communicate the progress to the client immediately. This is just as bad as not beginning the work immediately from the client's perspective; they have no way of knowing what work is being done. Be proactive and send quick updates and new ideas to the client early in the project. It goes a long way towards building trust.
In 2014, you won't be very effective for a client without getting their input and feedback regarding content, goals, other marketing efforts, etc. Staying in close contact with your client from the beginning should occur naturally.
Not Listening
Countless times I've made the mistake of having an "SEO Ego" and thinking "I don't need to listen to the client, they need to listen to ME!". Needless to say, this is not a productive mindset.
Yes, I do have more knowledge about SEO than the client, but you know what I have not a clue about? Their business.
It is critical that you not only ask your client the right questions, but also actively listen to their responses, particularly during the initial stages of the project. The client will be able to tell if your "SEO ego" is showing, and that harms your ability to establish trust.
Sloppy or Late Reporting
For all of my clients, I now provide a formal, customized monthly report which communicates to the client three primary items:
Where they stand (rankings, traffic, conversions, etc.)
What work was accomplished during the previous month
What work will be performed in the upcoming month
My past strategy was to provide a few PDF's containing confusing SEO metrics whenever I felt like doing so.
The new strategy is working out better.
Again, this is about trust. Timely, meaningful, and thorough reporting shows your client you care about ensuring they understand what progress is being made, and where their investment is going.
Failing to Track Conversions
It might sound obvious, but I failed at this for a long time. While this isn't a post about how to best track website conversions, if you search conversion tracking on SEJ, you'll find plenty of awesome articles that are.
The ability to show your client the precise number of inquiries they've received as a result of your work goes such a long way towards earning their trust, even if those numbers aren't quite where you each want them to eventually be.
Lack of Attention to Detail
Attention to detail is critical in all endeavors. I mention it here because it's especially important when you're acting on behalf of someone else's business. Here are some specific examples of details you should not overlook:
Setting up authors on the client's blog. It's a bad look to publish a post as "Admin" or to have the grey head for your avatar, or to have an author bio box without a bio.
Attributing images used in content. If you get your client sued, you can bet they'll leave you. This includes using social media icons to link out to social profiles. All of the major social networks have branding guidelines, so be sure to abide by them.
Grammar and spelling. If you're creating content for your client make sure to have it proof read before publishing and shipping to the client.
Image quality. Using grainy, low quality images makes your client look bad. If you make your client look bad, they will likely leave you.
Social media profiles. Even if you aren't engaging in a full-blown social campaign, if you're setting up your client's profiles, ensure you use high quality images, abide by the best practices for that given site, and complete the profile entirely and with accurate information.
Login credentials for various properties. As SEOs we often manage our client's entire online presence. This means we are responsible for the login credentials for a lot of sites, tools, and accounts. Have a system for tracking these credentials ensure your client understands it. Also be sure the credentials you create are secure and not easy to guess.
Doing Things Without a Purpose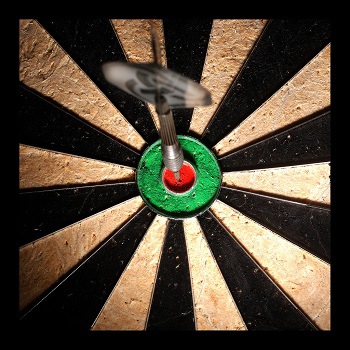 A couple of years back when the "content is king" mentality took hold of the SEO community, agencies began cranking out loads of content for their clients. The problem was, much of that content did not contribute to a greater cohesive purpose, which caused it to eventually fail.
I encourage you to take the time to think strategically about the work you plan on performing for your client. Put yourself in their shoes. Think about the following questions before your start doing things:
What is my goal?
What value will this bring to my client?
What value will this bring to readers/users?
How am I going to track the success of my work?
How am I going to report on that success?
Clients like when they can see a lot of work getting done, but more than that, when they understand the work is being done with the intention to produce a return on investment.
Lacking Empathy
I have found being an SEO consultant frequently feels more like being a business coach.
[pullquote]Great businesses have a much easier time achieving SEO success than businesses that are unremarkable.[/pullquote]
It is critical that we treat our client with empathy, because we understand how difficult it is to build a great business.
When your client needs to vent, let them. Show them that you understand and empathize with their struggle. Taking the time to listen and provide empathy will help you further solidify yourself as someone who should be valued and trusted. This leads to higher retention rates.
The Gist
Trust is the key to client retention. In order to build trust with your clients make sure you avoid starting slow, not listening, providing sloppy or late reports, failing to track conversions, inadequate attention to detail, performing work without a purpose, and failing to treat your client with empathy. Taking these steps will help you build trust and keep clients.
Featured Image courtesy of Flickr user alicepopkorn pursuant to a Creative Commons CC BY-SA 2.0 license.
Turtle Image courtesy of Flickr user michaelwm25 pursuant to a Creative Commons CC BY-SA 2.0 license.
Bullseye Image courtesy of Flickr user Rob Ellis pursuant to a Creative Commons CC BY-SA 2.0 license.