Our team has been working tirelessly to get our new site design up and ready for launch this week! We are so excited to debut a sleeker design and a new logo which we feel is a better, updated look for SEJ. Call it, SEJ 2.0. Here are some of my favorite features of the new site.
Featured Image Tiles
I love that these image tiles on our homepage, which allow us to highlight recent amazing posts and upcoming events, as well as news from our talented newswriter Matt Southern.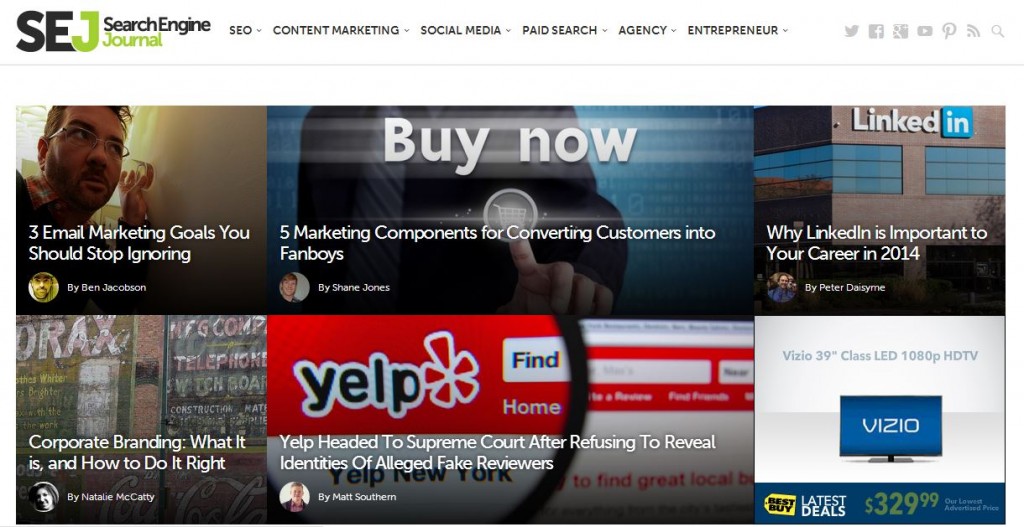 Enhanced Author Profiles
SEJ wouldn't be what we are today if it wasn't for our talented and experienced contributors. We wanted to further showcase our contributors by allowing them to to give more information about themselves in the new enhanced author profile section.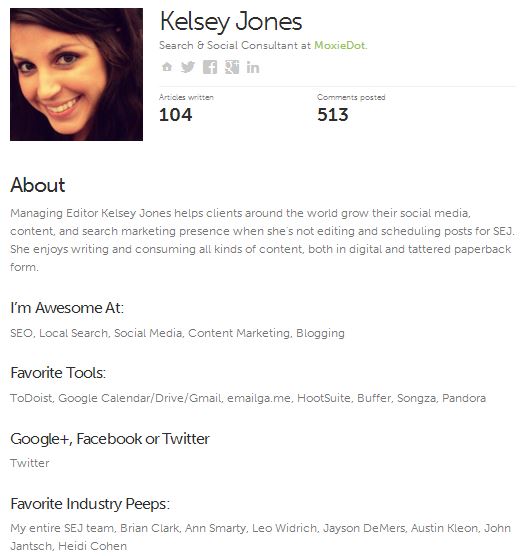 Popular Authors Box
The popular authors box on the sidebar of our site is a great way to check out some of the best content. For the redesign, I picked the authors, but going forward, this box will be automatically updated by pageviews for authors' posts.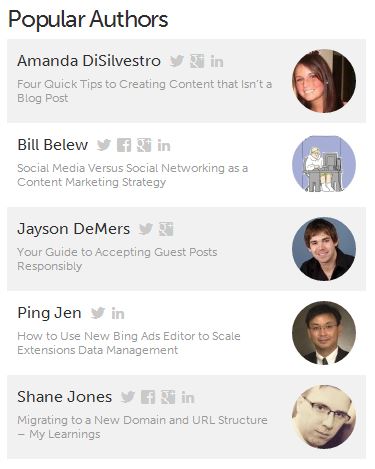 New Categories
If you look at the navigation bar of SEJ, you may notice a few new categories: the most noticeable being Entrepreneur and Agency. When we held our reader survey last year, many of our readers said they were either entrepreneurs or worked within a search/social media/marketing agency, so we are going to focus on creating more content that covers both of these points of view. The Agency category will cover client management, acquisition and retention, and the Entrepreneur category will cover productivity and start-up 101, among other topics.

If you see any bugs or something we could improve on our new site, please email me at kelsey [at] searchenginejournal.com.
What is your favorite feature of the new site?