Social search has been a hot topic for quite some time but seldom we come across a really great search start-up. The problem with social updates is that they are too messy and hard to make sense of. Therefore social media search engines are far from being perfect.
PostPo.st is a new promising tool that hopes to bring some fresh breath into social search. The algorithm behind the start-up is perfectly reflected in their slogan:
We are who we follow
Amen to that…
Now let's take a deeper look.
The first thing you will have to do is to allow access to your Twitter account (via Twitter Auth) and let the engine aggregate your and your friends' updates: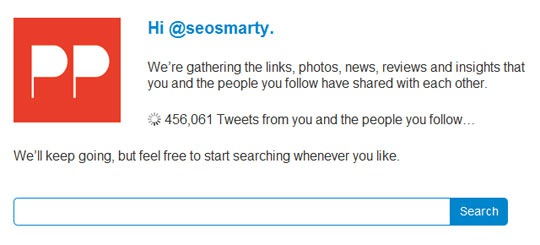 Now dig into your social media updates using the new tool:
View Recently Hot Links (from Your Friends)
If I understand the technology correctly, this feature works similarly to Tweeted Times displaying most tweeted links from your friends. PostPo.st lets you see your friends' shared links or your friends' tweeted photos: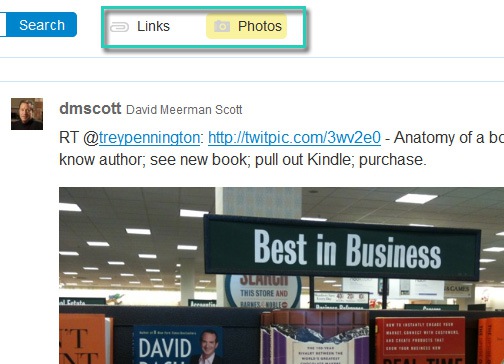 The page will list your friends' popular links and allow you to:
Easily see the linked page title and favicon (to quickly associate the link with the site);
Filter out updates from any user user;
See updates only by certain user(s):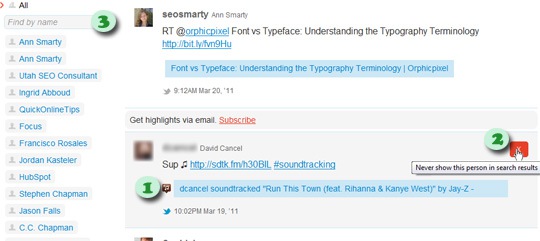 Search Through Links Shared by You and Your Friends
Going to watch a new movie and want to know what your friends are saying about it? PostPo.st won't help… What the tool can do is finding you the links and photos your friends tweet about the topic.
Apart from giving you an easy access to your social media news, the tool lets you search through them.
The most awesome (and unique) part about the tool is that it will index the actual content of pages linked from your friends' updates and will show you the tweets that do not contain your search term (but the linked pages do):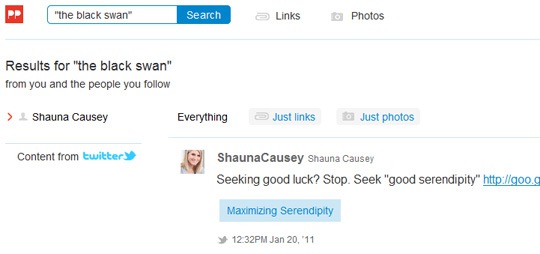 Let me click the link in the above screenshot and here you go: "The Black Swan" is mentioned in the very first paragraph:

This looks like a complex but absolutely unique tool to me. What are your thoughts?