July 24 update: Thanks to sponsor AXZM, we were able to drop ticket pricing to $35 (was $50). And it still includes dinner!
Search Engine Journal has meetup! We've partnered with Advice Interactive to put on the very first Local Social. If you're in the Dallas-Ft. Worth area on August 21, 2013 please join us for dinner, sessions and conversation about the latest trends in internet marketing and how they can be leveraged for the DFW market.

Located at the beautiful Craig Ranch Country Club in North Dallas where McKinney, Allen and Plano come together, the evening will include plenty of time for networking before and after the speaker sessions. Dinner is included, and a cash bar will be available. Keynoting is our very own Brent Csutoras, Chief Social Media Strategist for SEJ publisher Alpha Brand Media.
Best of all, The Local Social is a benefit for TryMunity, a local charity and advocacy devoted to Traumatic Brain Injury survivors. Requested donation minimum is $35. Highest donor will win a feature article on Search Engine Journal.
Agenda:
5:30 – 6:30 Happy Hour & Dinner
6:30 – 6:45 Guest Speaker Byron Williams Former NFL Player and President of the Dallas Players Association
6:45 – 7:30 Keynote Speaker Brent Csutoras: Social Media Success for Busy People Social Media is essential to online marketing today, but many find it difficult to create and maintain a social media footprint while juggling other responsibilities. Brent will demonstrate with only an hour a day, you can efficiently grow a successful social media presence for yourself, your company, or your brand
7:30 – 8:30 Panel Discussion
Keynote Speaker from SEJ: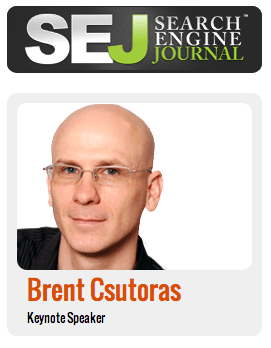 Below is a list of our Panel Participants.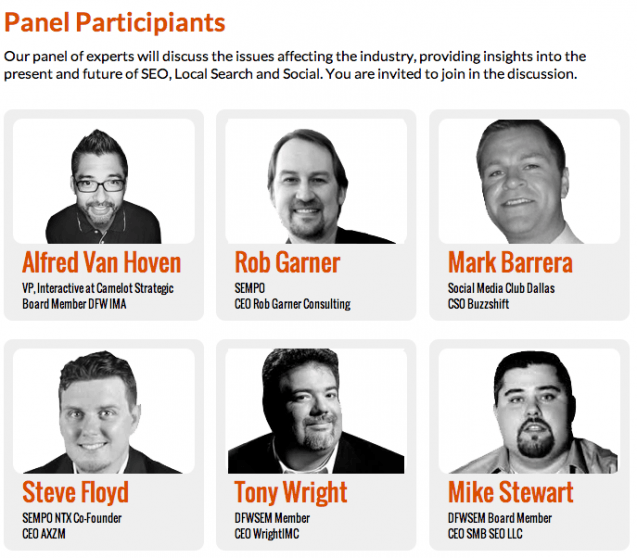 Seating is limited. Hope to see you there!